I really don't crochet much in the summer, but when I do, I try to use up all the leftover yarn I have laying around. Then I can start accumulating it again in the fall and winter.
These crochet bows are the perfect use for a small amount of yarn and they are so fast to make, which really makes me happy!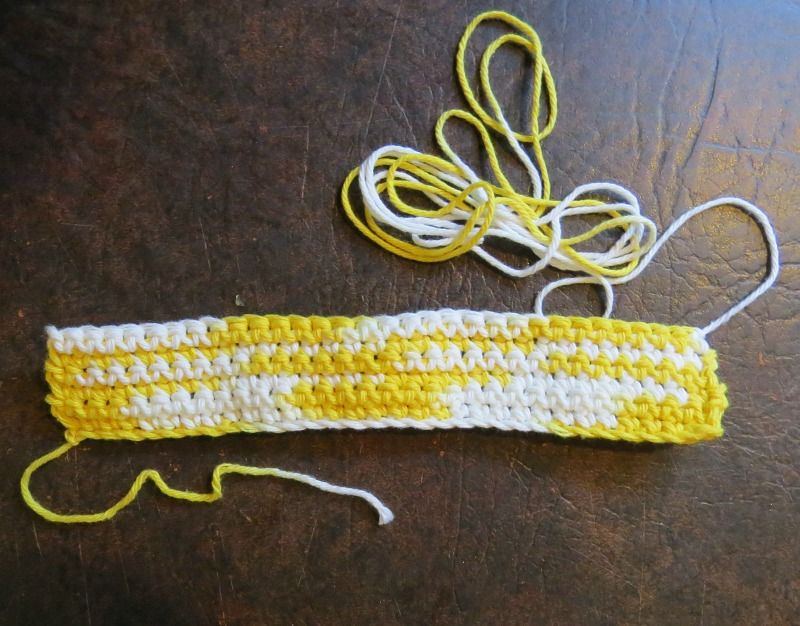 For the large bow, I chained 32 and then half double crocheted 6 rows.
The medium size was 24 chain and 5 rows
and the
small size was 16 chain with 4 rows.
After you finish your rows, fasten off and leave a long tail.
(My long tail was a little overkill. You don't need it to be that long.)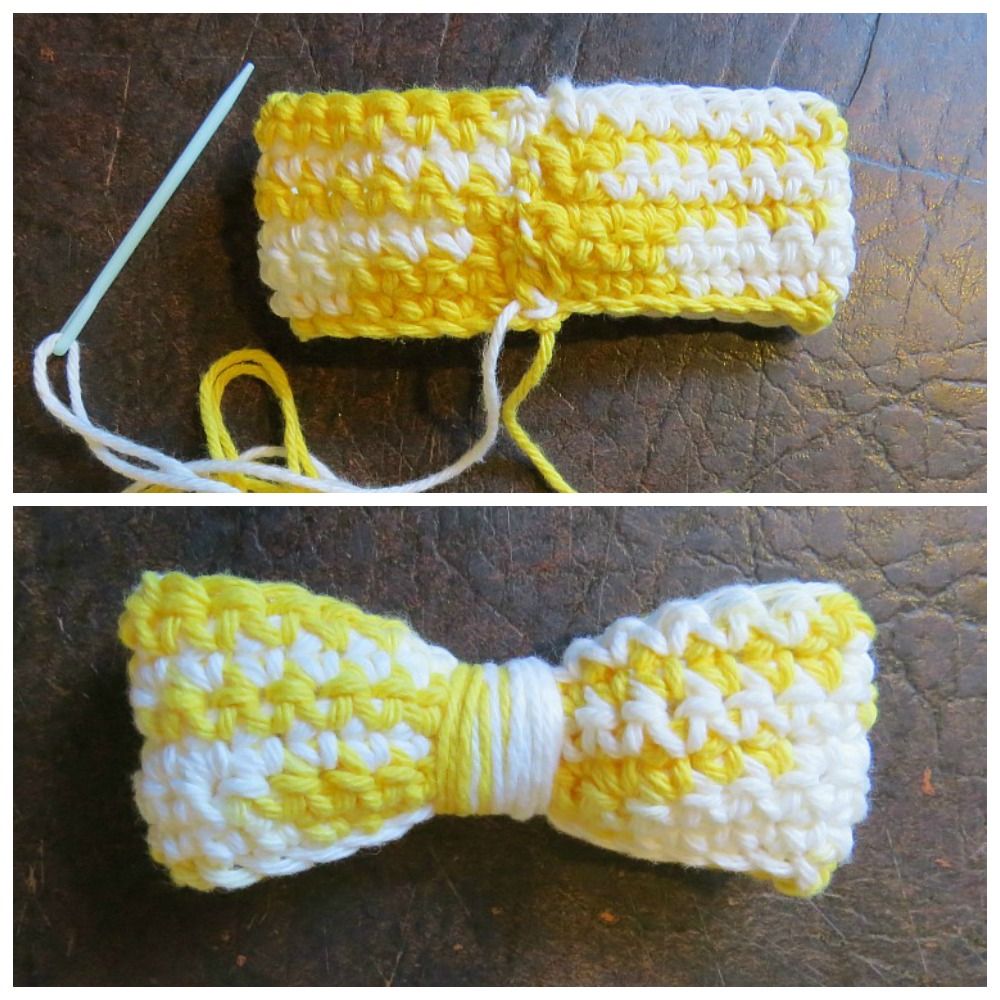 Using the long tail, stitch the 2 short ends together and wrap around the middle section.
Tie it off and you're finished with your bow.
Add jump rings to a couple of your stitches.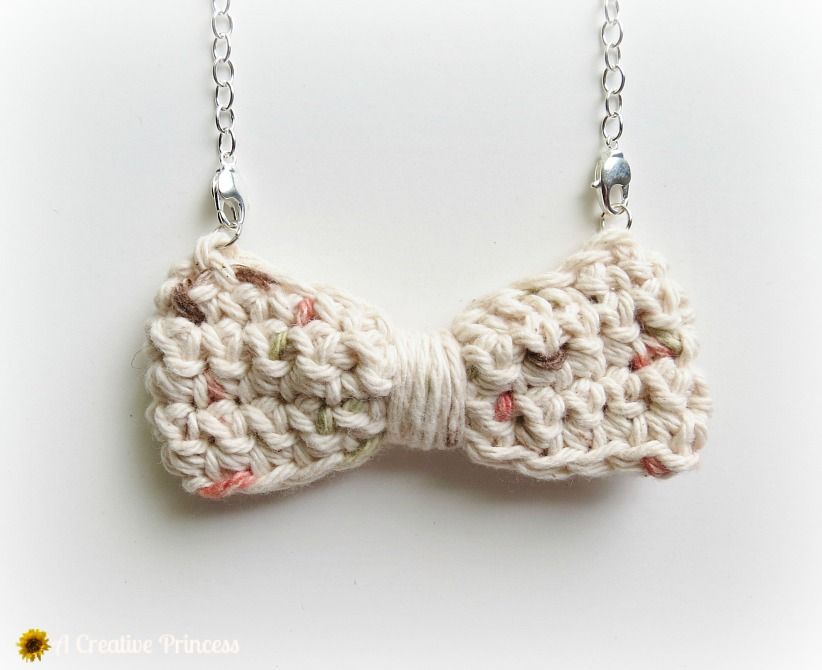 I used lobster clasps on a long chain so it could clip on to whatever bow I wanted to use.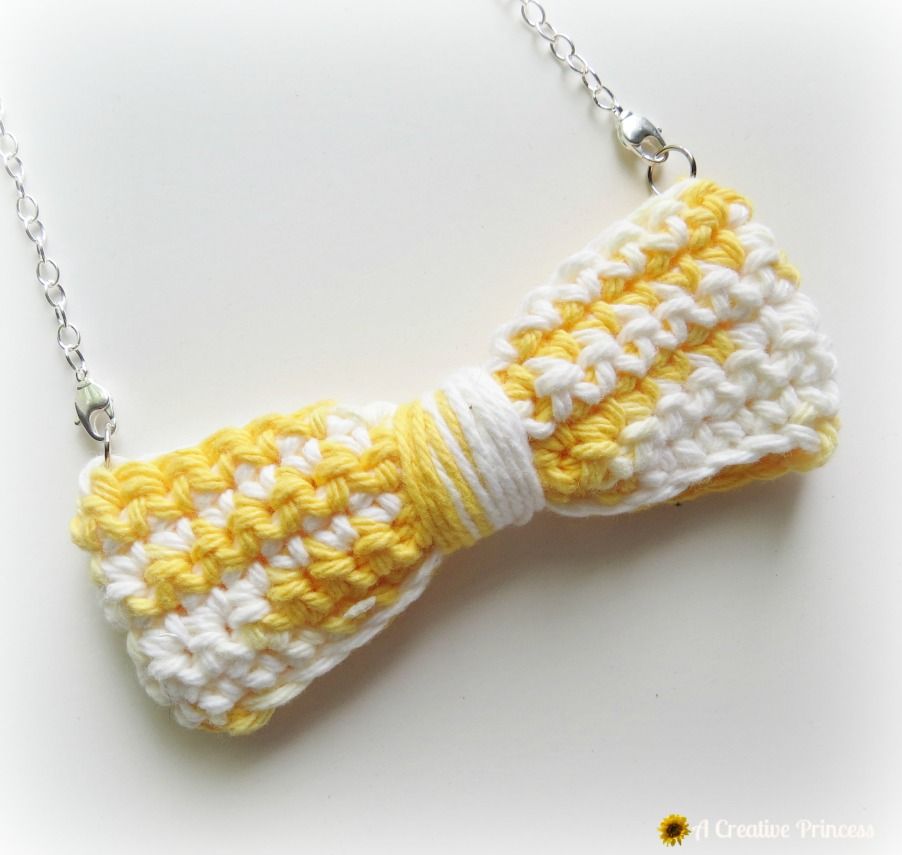 Five different necklaces in less that an hour. Not bad, huh?
Have an awesome Monday!