a simple front door.
Then it snowballed...
into a new storm door, trim, and a new porch railing.
Basically, a new look to the front of our house.
We needed a new front door and this one was on sale at Home Depot.
Greg put it in and then this simple project took on a life of it's own.
It's all pretty on the outside, except for one little problem.
That old ugly wrought iron railing!
It's gotta go!!!

A new vinyl railing was going in. I begged Greg to hire someone to do it because I was afraid he was going to fall off. He told me I was nuts (that's the nice way of saying it)!
Oh, see that green thing in the middle picture? That's our old front door. He put it there so the dog and I wouldn't fall off.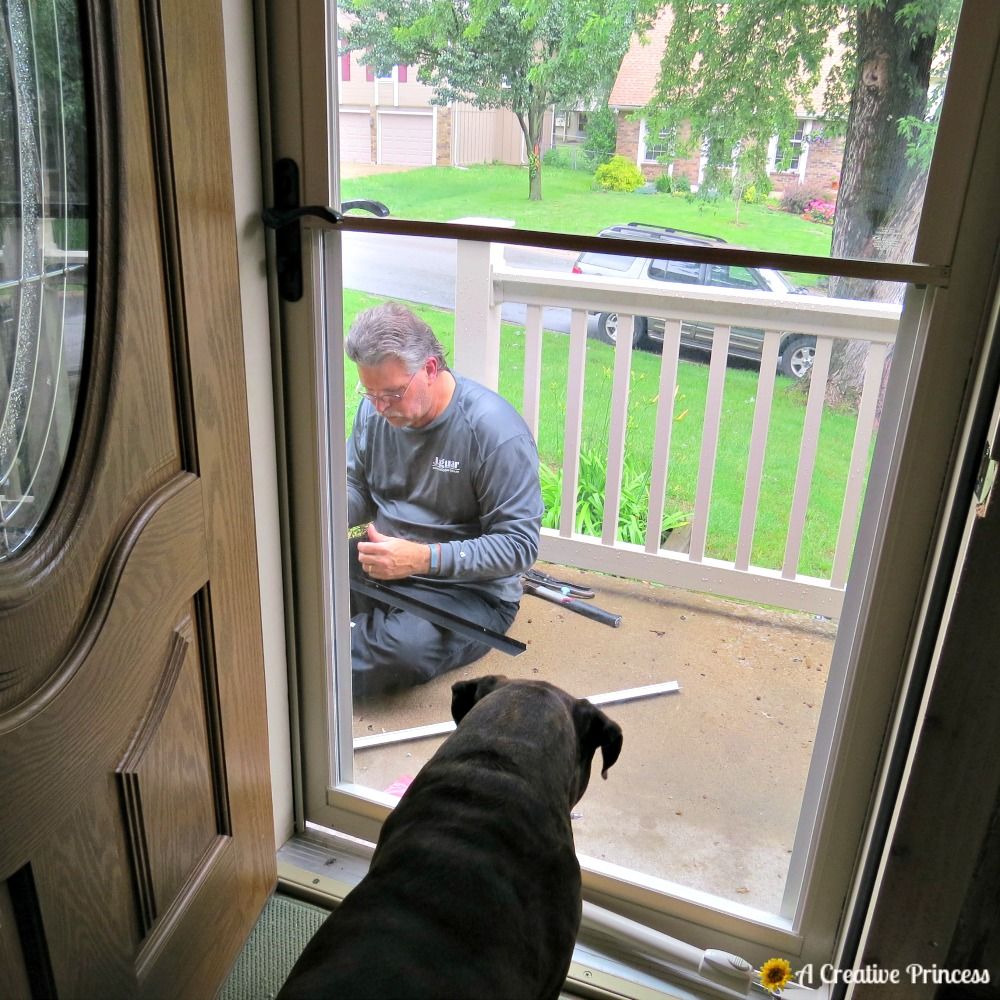 While we were waiting on the stair rails to the railing to be special ordered, we decided we needed a new storm door. Greg worked on it and Gage supervised.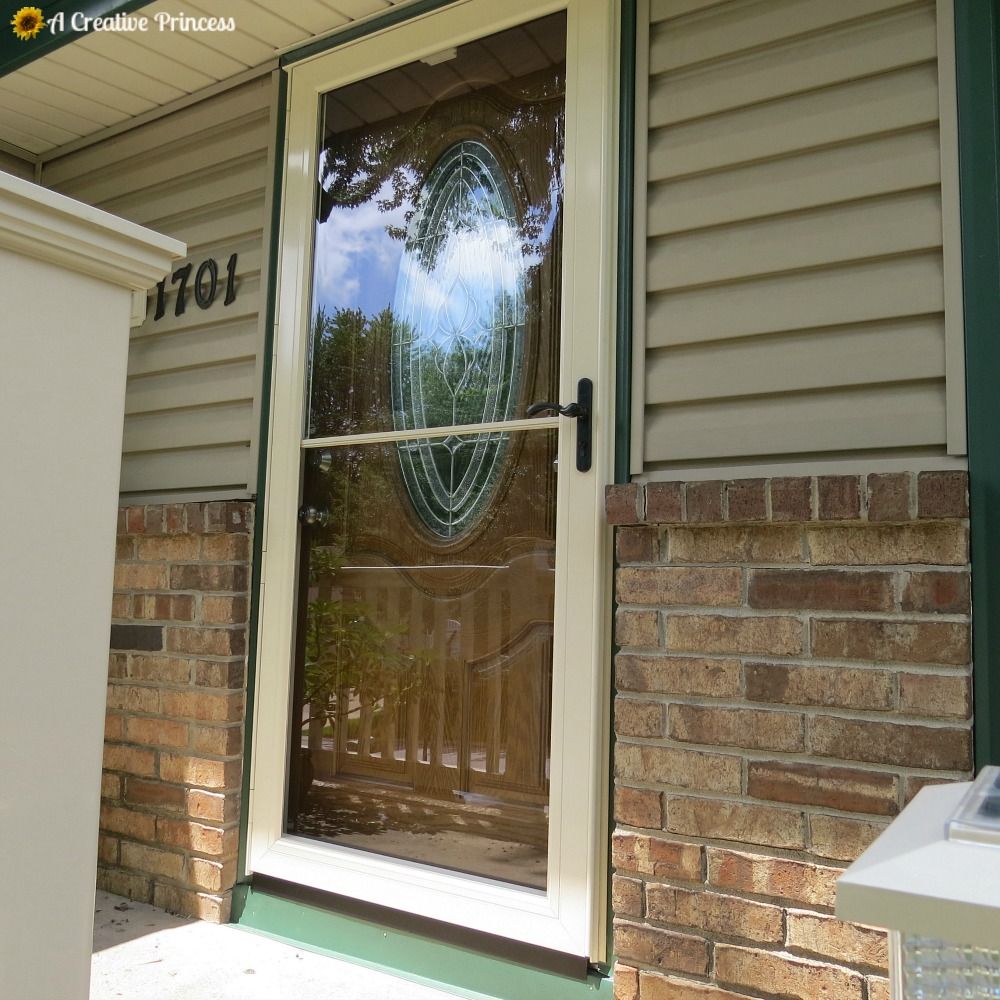 See that green under the door? That's the green trim that he put in after he installed the storm door.
We ordered the door from Home Depot. It really is pretty nice. That top glass pulls down and the hidden screen comes down. I think I'll love it in the Spring and Fall.
Everything was finally done.
Except for power washing the porch.
It all started with a door.