Well, it happened. My grandchildren are getting older and the "baby" playroom that we have in our house for them has grown up into the Kid's Cave.
I'll show you the full reveal as soon as the new bed is in, but for now, here's a sneak peek.
The Art Wall!
I started by taking apart the crib. It had a broken leg, so when Brandon & Christina have a baby (hint-hint), I would have to buy a new one anyway.
I hung one of the rails on the wall and put the giant pad of paper over one of the spindles.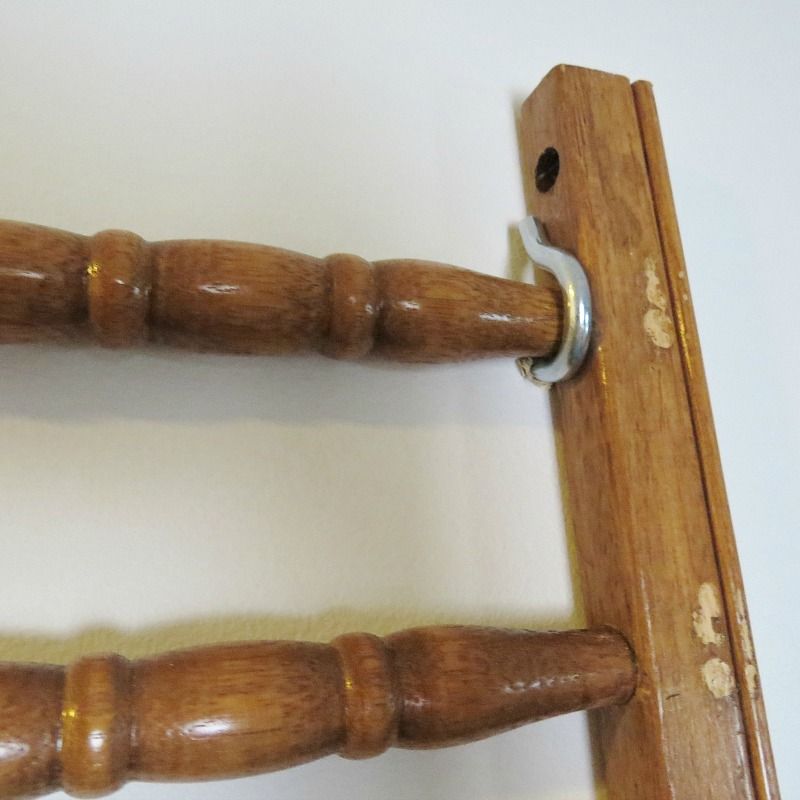 I hung it on the wall using 4 large screw hooks.
For the markers, I just punched 3 holes in the plastic case that they came in and hung it with ribbon.
Next to the paper, we hung a whiteboard and chalkboard.
The containers holding the dry erase pens and chalk are actually Spam cans that I covered in duct tape and burlap ribbon. I used sticky Velcro to hang them.
In case you're wondering, yes, I love Spam. I know, it's that one little flaw of mine.
If you forgive me for the Spam incident, let's move on.
The kids painted the wood letters and I'll probably be in trouble if I don't mention who painted what. Jalynn painted the first 2 letters, Jordyn the next 2 and Jace the last 2.
Have an awesome weekend!