I needed coasters for the tables outside on the deck and that led to painted rocks.
I almost forgot the best part. The ladybugs glow in the dark!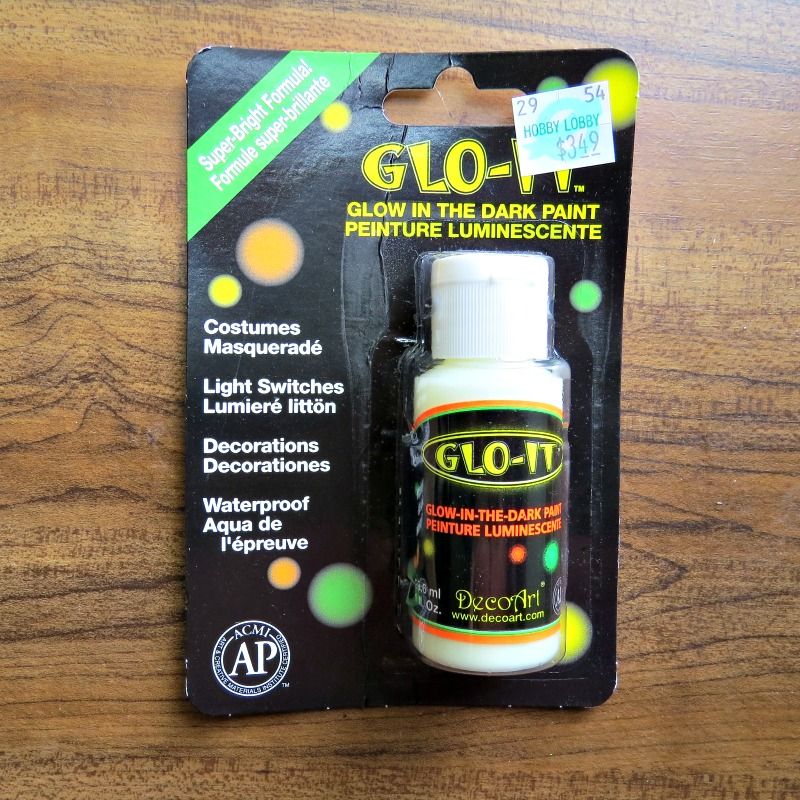 I found this paint at Hobby Lobby while I was looking for something else. Had to buy it.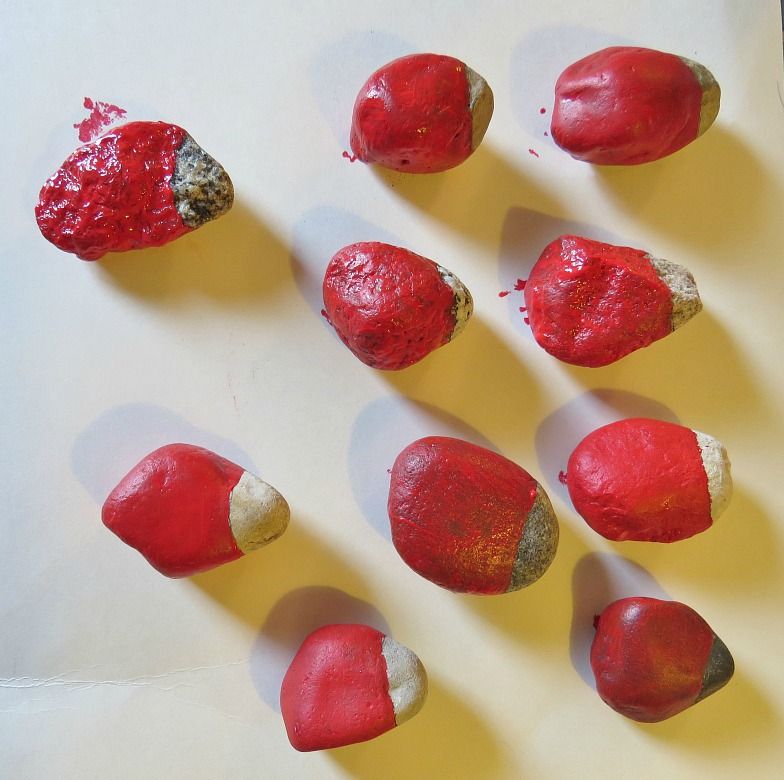 You just mix a little of the glow in the dark paint with each color of paint you are using as you go.
You can see I started with the red and then the black.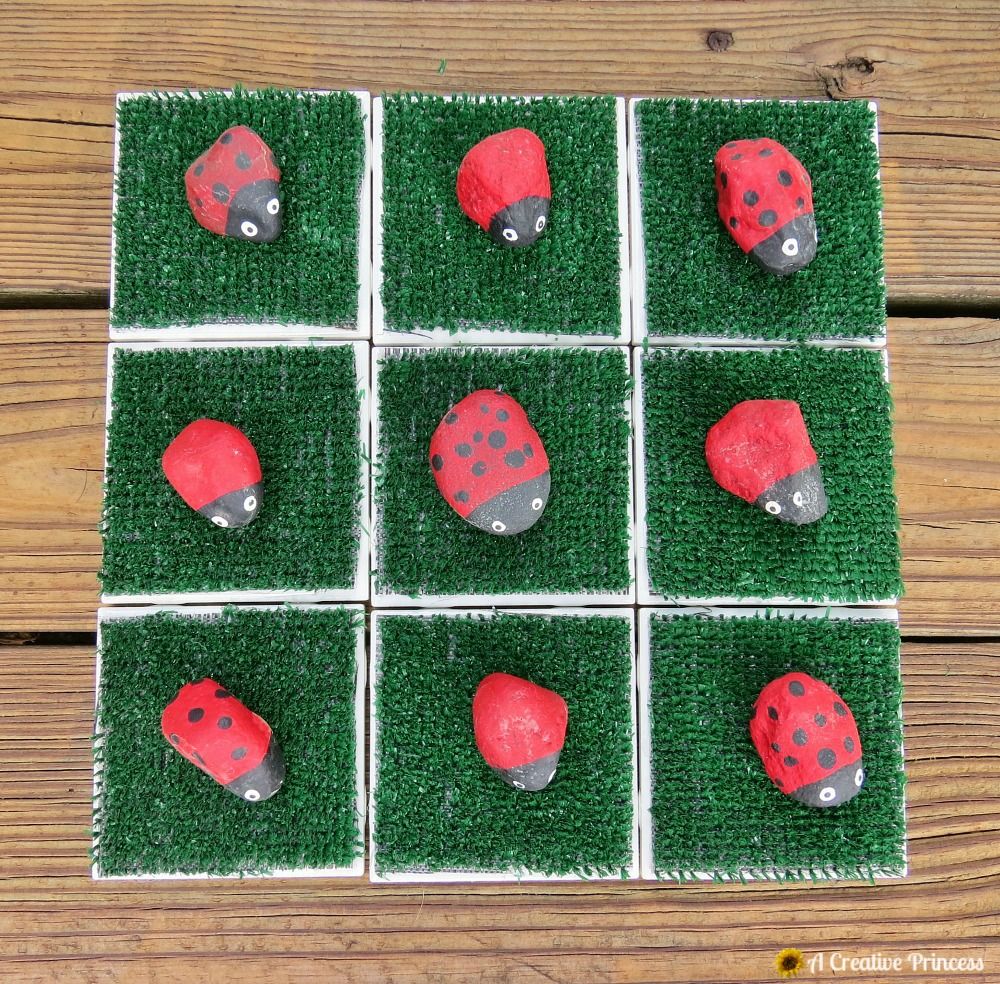 Then start adding your dots and eyes.
I've seen the ladybug rocks with lines down the back, too, but I was getting tired of painting rocks when I still hadn't even started on the coasters that I originally was making.
Finally, the coasters.
I bought plain white tiles at Home Depot for 13 cents a piece. On the front I used artificial turf that was left from
this
pitching mound that Greg and Josh made last year.
The back of the coaster is cork.
Perfect for outside!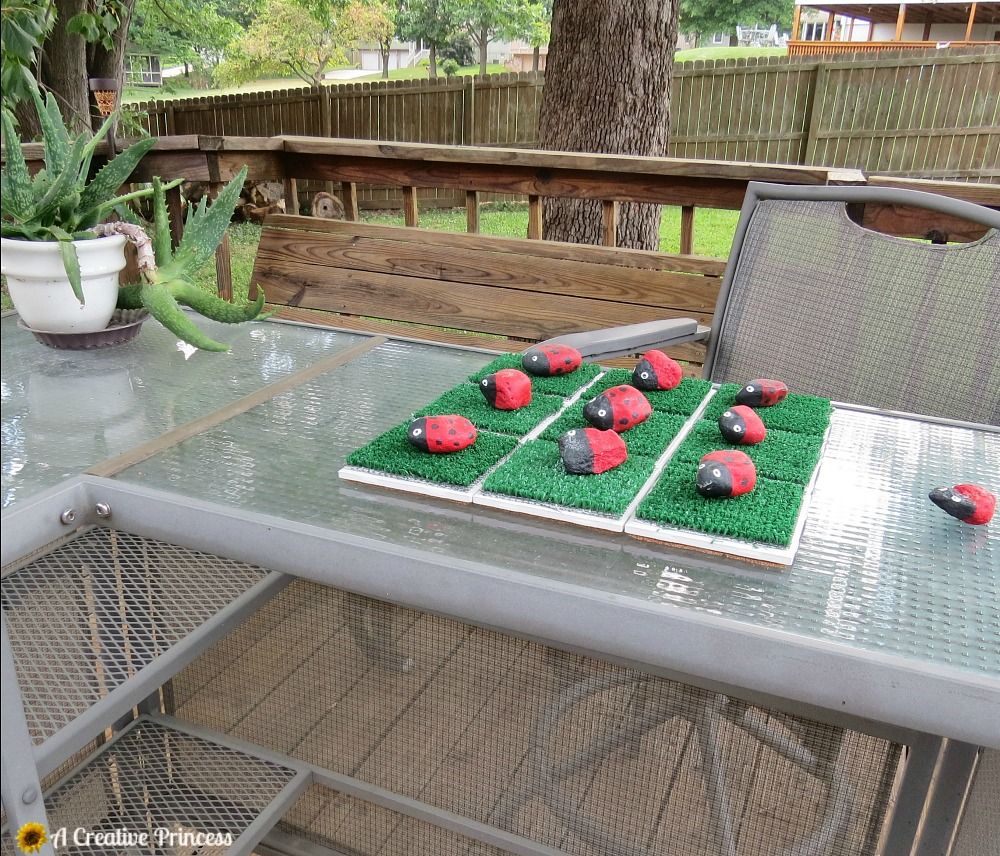 When we're not using the coasters, how about a little game of tic-tac-toe?
(Think someone should re-pot that aloe plant to a bigger pot? Yeah, me too.)
Have an awesome weekend!