Jennifer (our daughter-in-law) and Kendall (Christina's friend), aka Matron and Maid of Honor, gave her the most amazing bridal shower last Sunday!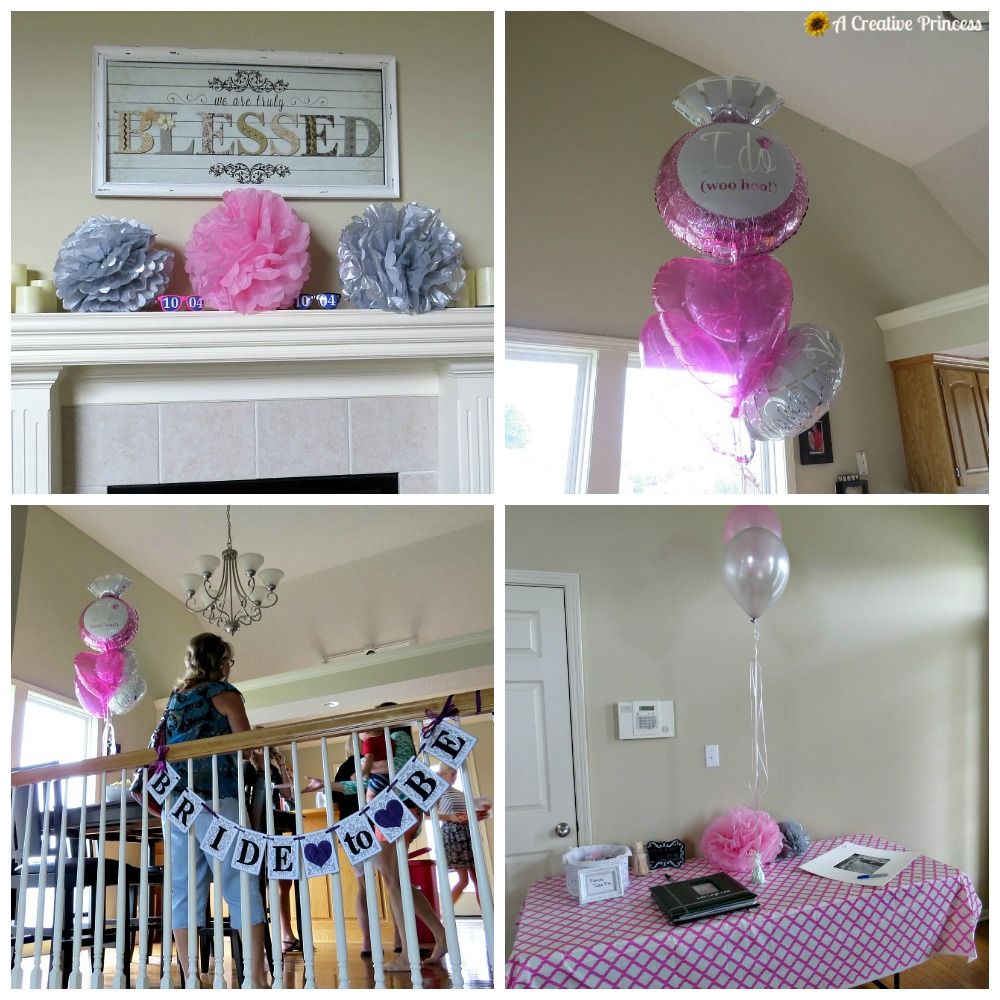 We all had such a great time and I know Christina loved every minute of it.
I'll show you a closer look of that table in the lower right corner a little later in the post.
Let's start with a couple of the games we played.
Brandon came up from his Sports Cave where he was watching football to participate in this one. (Yep, that's my boy, such a good kid!) They sat back to back each holding the other's shoe and had to answer questions about each other. If Christina thought it was about Brandon, she held up his shoe and Brandon did the same with hers.
They were fun questions like:
Who stands in front of the mirror the longest?
Who says "I'm sorry" first after an argument?
Who does most of the cooking?
There were a lot more, but they were like those type.
We played a toilet paper game where 2 people would dress the 3rd person in the prettiest bridal gown using the toilet paper and tape. So much fun and laughs!!
Remember that entry table I told you about in the first photo?
Here's a closer look of what all was on that.
That is one of Brandon & Christina's engagement photo's that we all wrote a little something for them when we came in on the photo mat that it was in.
Besides all the wonderful company, I haven't even mentioned the food. We had all the great food and awesome drink you could ask for.
One of the biggest hits were the cupcakes that Jennifer made.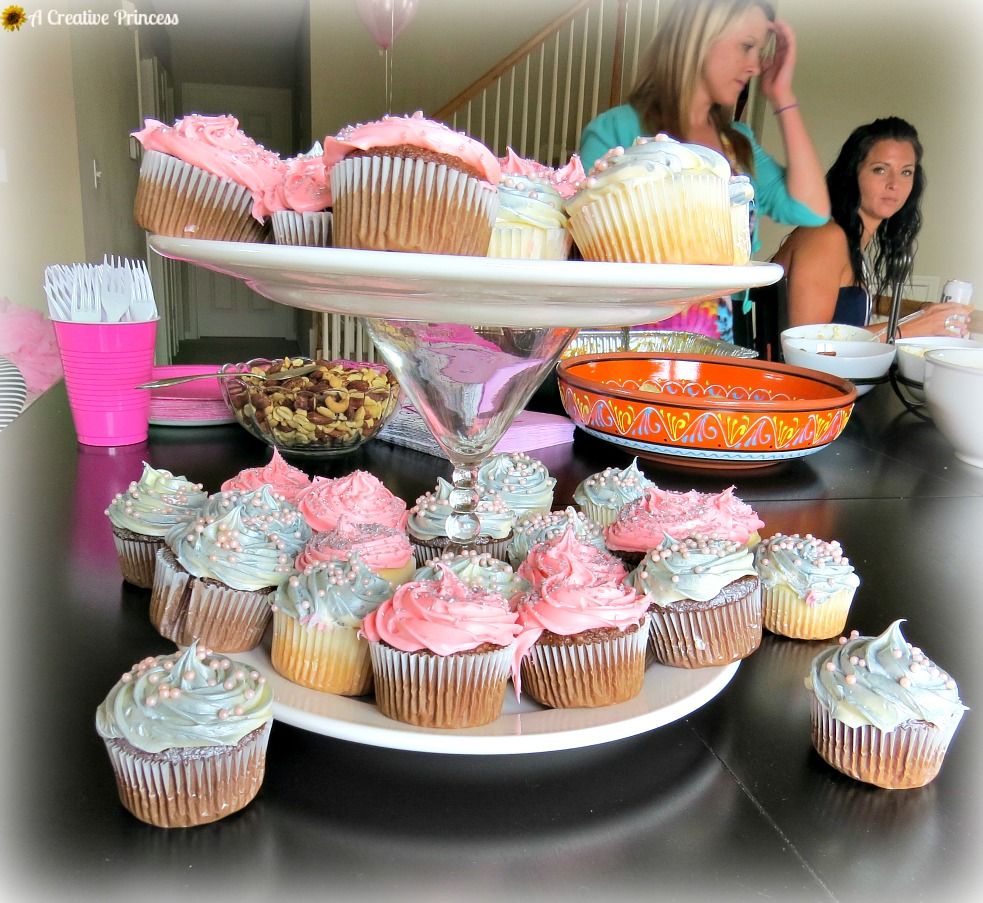 Look at those cupcakes!! She made and decorated them all herself. That icing really is shiny and delicious!
Oh, and she also made the cake stand out of 2 plates and a wine glass.
(I'm thinking she should probably be taking over this little blog of mine.)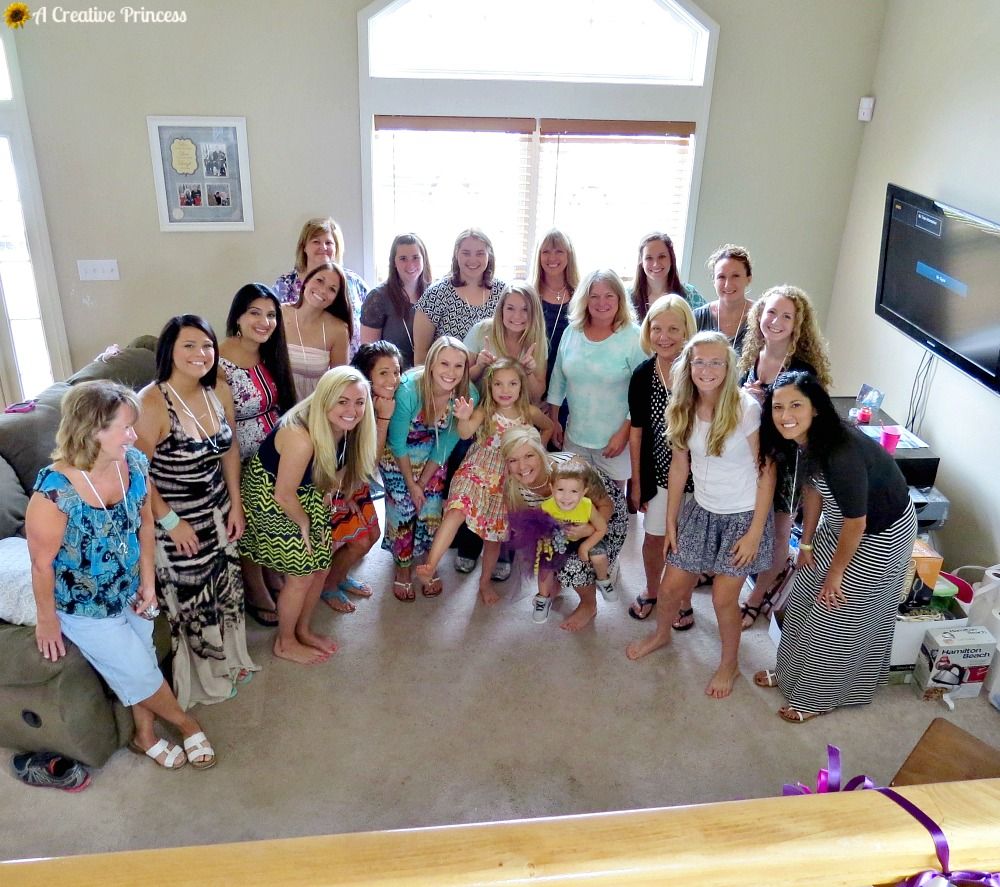 It truly was a beautiful day!
Jennifer and Kendall, you both did an amazing job. Thank you!
Christina, we already consider you family, but I can't wait for the day that you become an "official" Weems. Papa and I love you, Sweetheart!
Oh, and if you are still reading and made it to the end of this post, you're awesome!!