Greg and I are going to the Chiefs game on Sunday and with the NFL rule about bags and purses, I needed a vinyl purse.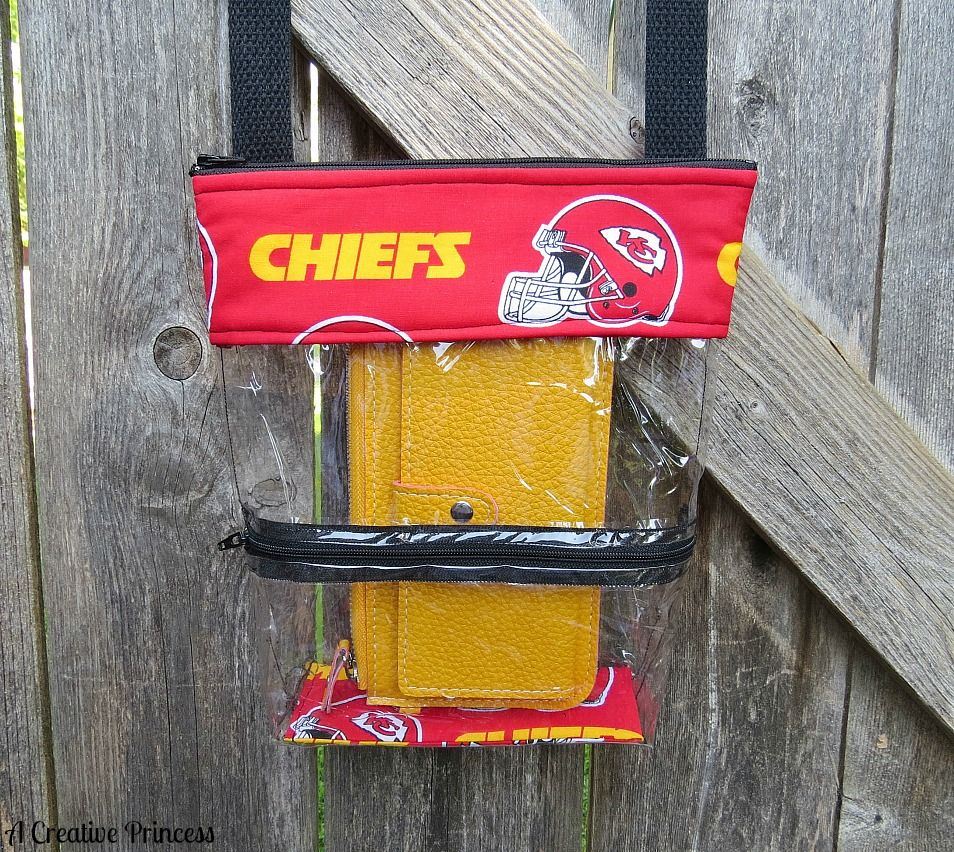 I didn't have time to order one, so I whipped one up myself last week.
I didn't know if or how this was going to work out, which means I didn't write down any dimensions as I cut and put it together. The zippers are 9", maybe that gives you some idea.
Anyway, here's the Cliff Note (do they still make those?) version of what I did.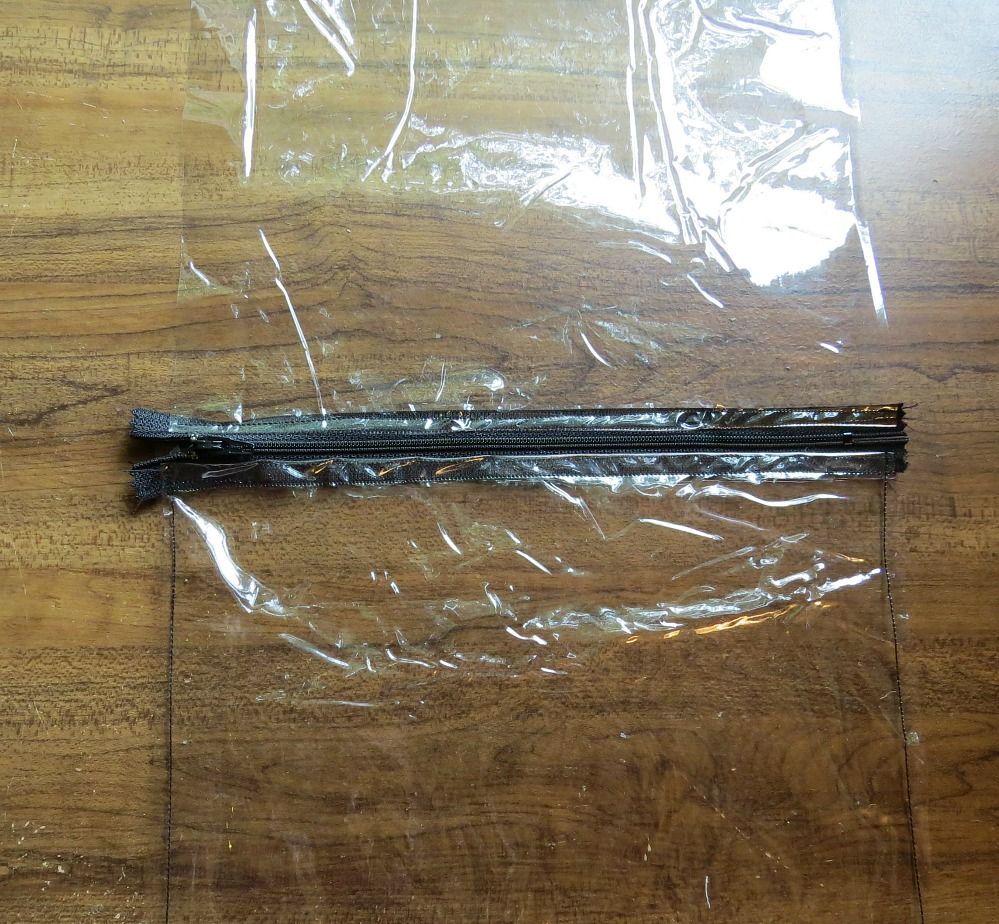 I started by putting a zipper in the front to hold our tickets.
By the way, I found the clear vinyl at JoAnn's.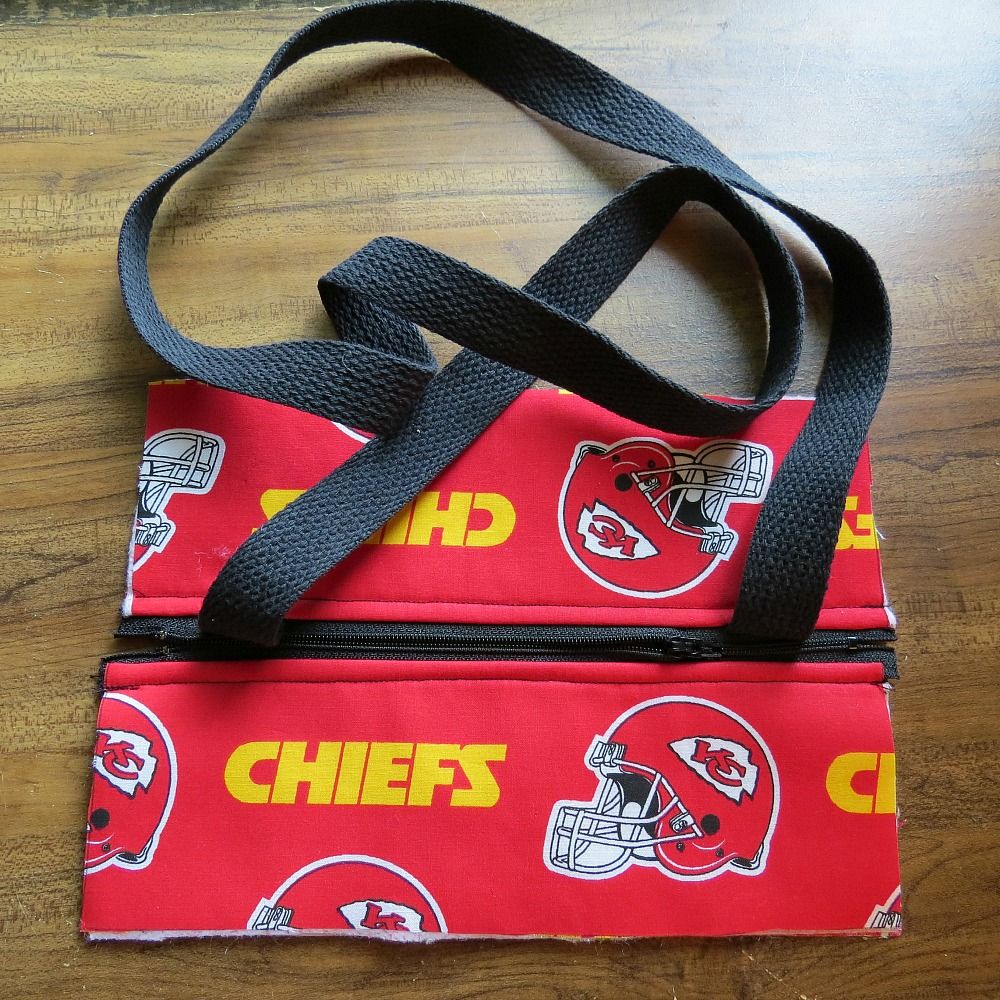 The handle is extra long to make it a cross body bag.
The strips I used for the top and to put the handles on and the zipper in were cut 10".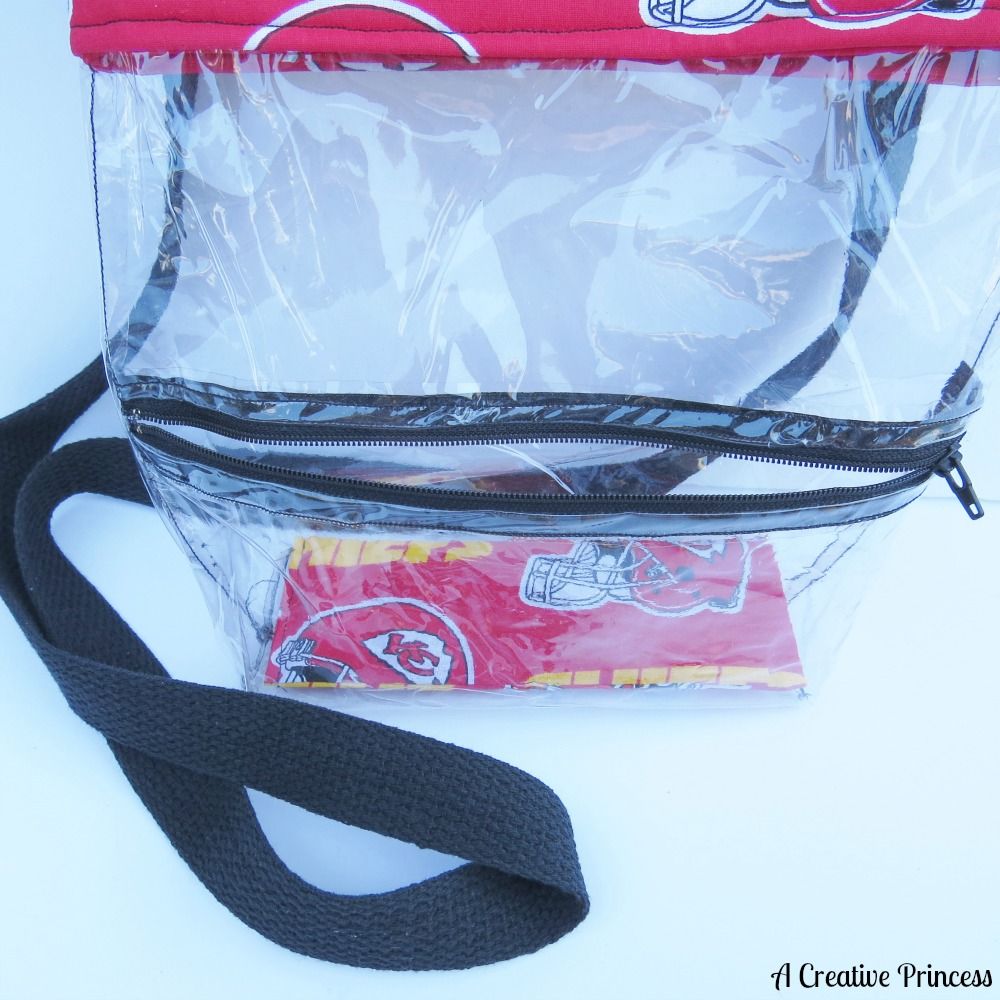 I then sewed the Chiefs top to the vinyl and assembled it all like you would a tote with a flat bottom.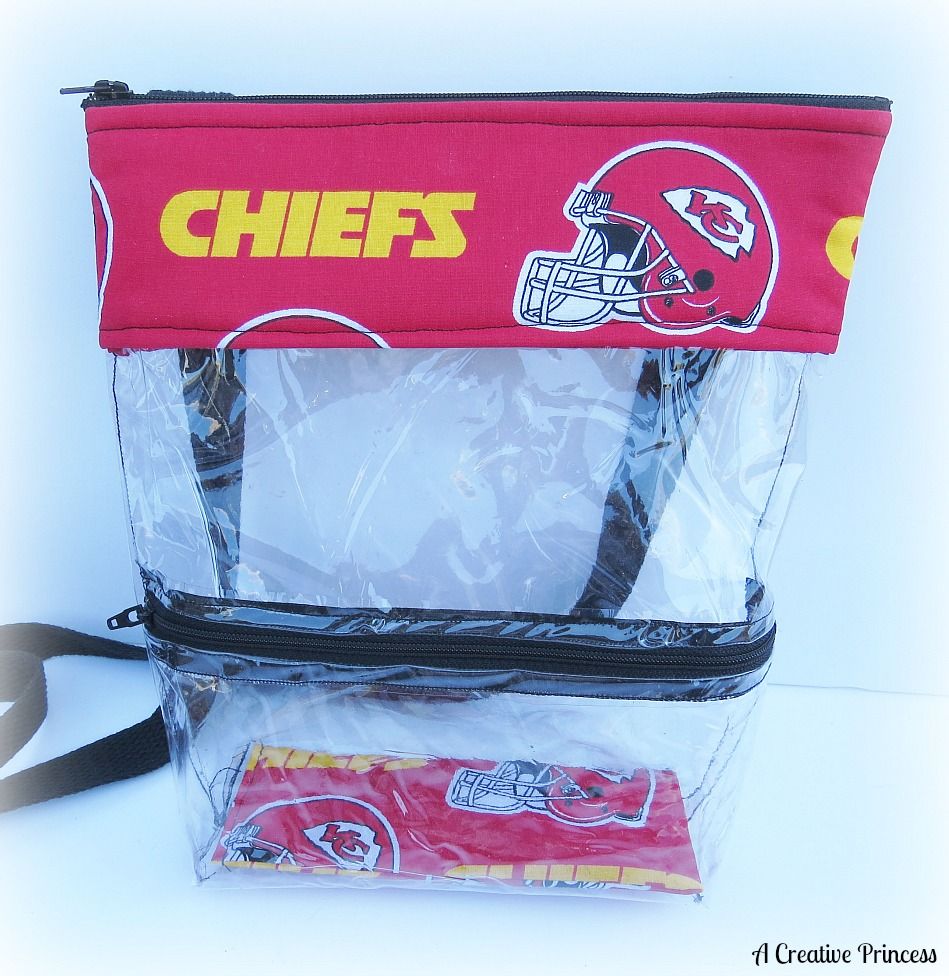 I know that's clear as mud and I'm sorry. After Brandon & Christina's wedding, I'm going to make another one and this time I'll write everything down.
In the meantime...
Are you ready for some football?!!!