With everything going on around here, I haven't had too much time for decorating.
But, I did manage to get a little bit up on the mantel to celebrate Fall.
I had some of the fabric left from my
Fall Banner
, so I decided to use it on burlap that I had from last year to make a couple of "mini" banners.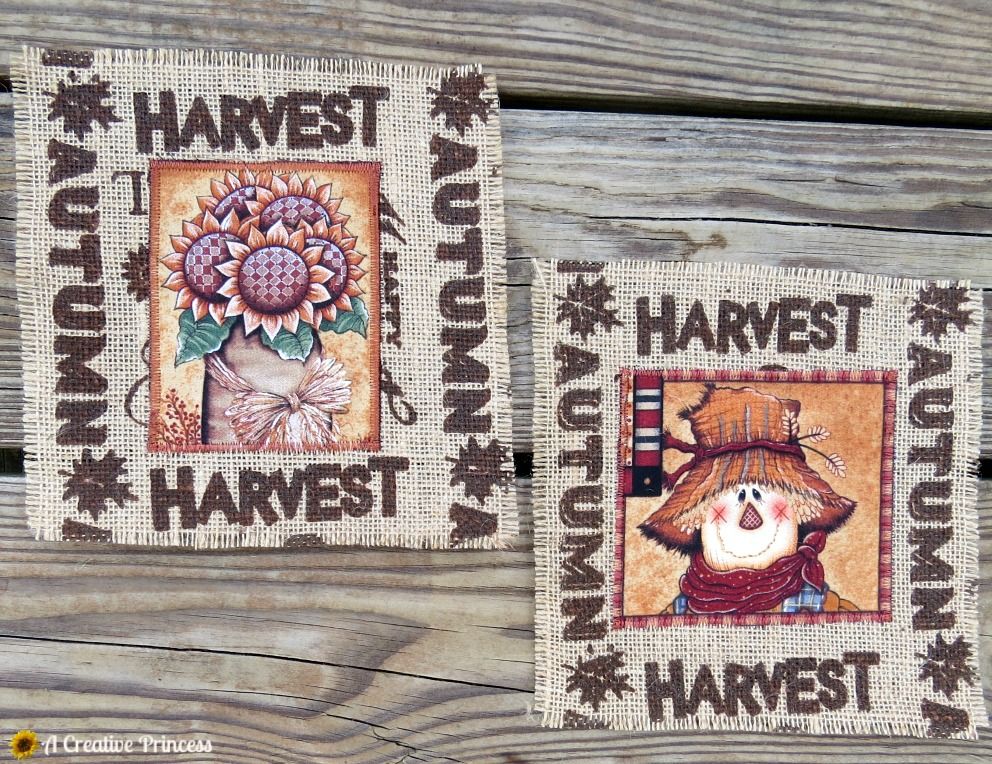 All I did was applique the scarecrow and sunflower to the burlap.
Easy peasy!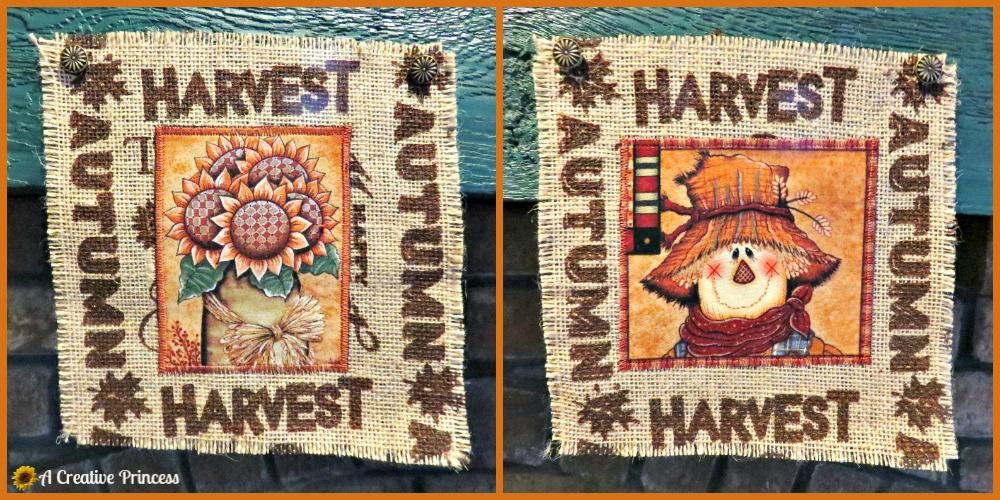 I glued buttons to the top of thumbtacks to hang them.
My candle lantern still said "Happy Spring", so I thought I better change it, too.
The Folded Star Pumpkin hanging in the middle is from last year.
You can see how I made it
Here
.
Happy Fall, y'all!