Hello, my friends, welcome to the party!
It probably wouldn't be the start of this party if I didn't give you a wedding update. We're heading toward the finish line and I just have a few more projects to wrap up. Poor Greg has learned to just ignore all the piles that are sitting around the house. They're all little things that need a few more touches and he knows not to move anything! It's my own organized mess and will all be gone soon. He also learned this week that he is NOT to touch the Royal Mints or the nuts that are sitting on the kitchen table!
Besides all the wedding stuff, I did manage to get the
Fall Banner
done for the front door.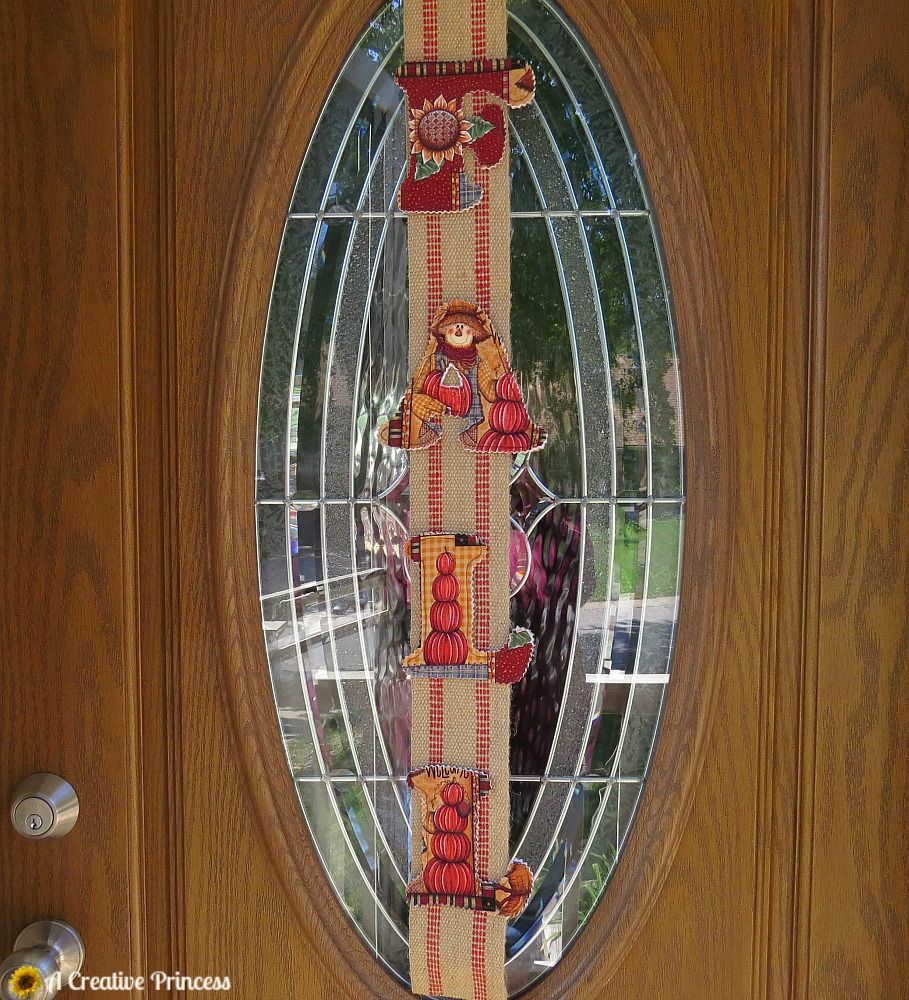 That window had me stumped, but I think this works. I loved making the letters, I'll have to do more of those for other occasions.
I also worked on our fireplace mantel and made a couple of "mini" banners. I'll show you those on Friday.
Did you see the features this week? They were awesome!
Reminder: For the next few weeks, I will have features Monday, Tuesday, and Wednesday. The party will start on Wednesday afternoon and I'll have a craft to share with you on Friday. Things are crazy around here with Brandon and Christina's wedding coming up and this really helps me out.
Everything will be back to normal the first of October.
Link up anything you want to share with us this week. It can be your fabulous craft, yummy recipe, giveaway, shop, etc.
I'll feature the Top 5 most viewed links next Wednesday. I started a board on Pinterest where I pin all of the fabulous features. You can follow along
Here
.
I would love for you to follow A Creative Princess while you're here!
If you would like to grab an It's a Party button (on the sidebar) and post it on your blog somewhere, that would be great! Let's get the word out and grow this party.
The more the merrier!
We all love comments, so please visit other links and have fun!