Most of the time when I buy new dress pants, they always come with a skinny belt, which I never wear. I never throw them out, though.
Here's why (besides the fact that I'm a hoarder):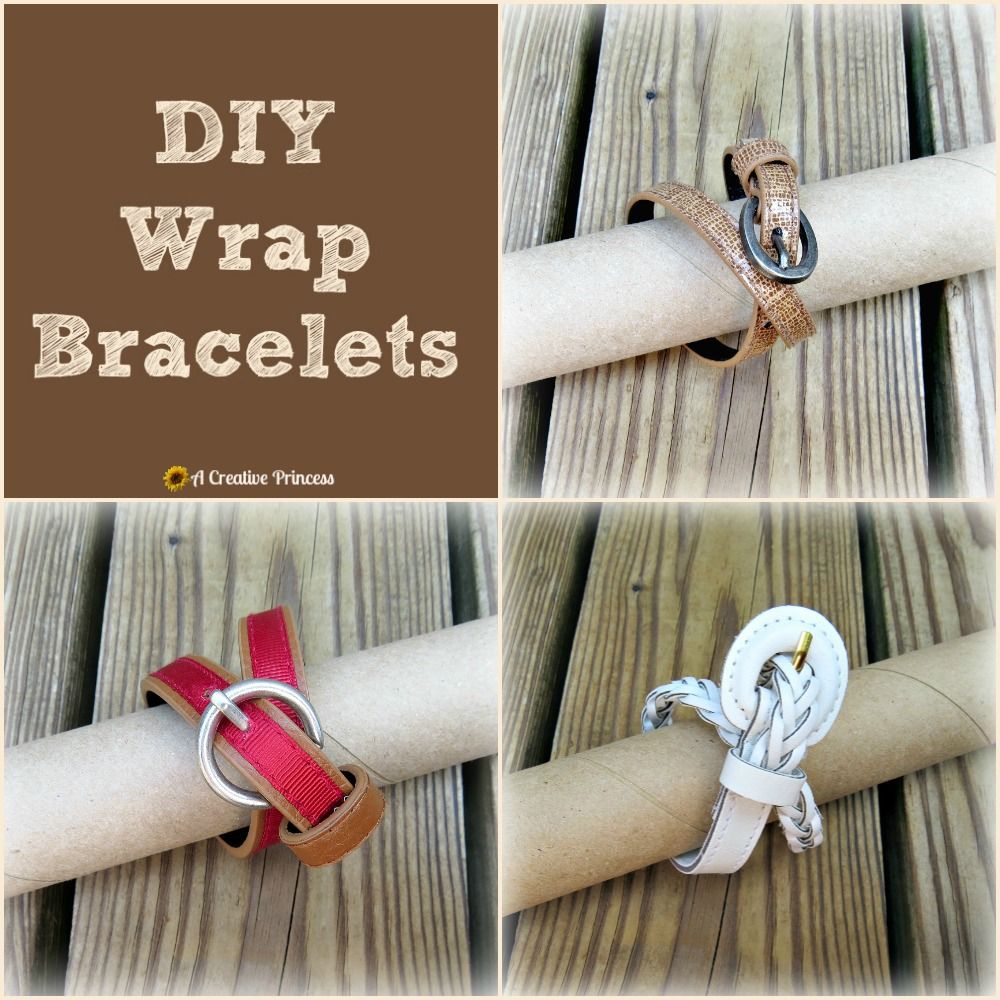 They make great wrap bracelets!
The best part is that to make them is one of those crafts that you can do in 5 minutes or less.
You start by taking your belt and wrapping it a couple of times around your wrist and then cutting it off to the size you want. Your length really depends on how many times you want to wrap the bracelet.
To finish the cut end, I used a jewelry clamp. I really don't know the official name for it, but I think it's a ribbon end clamp.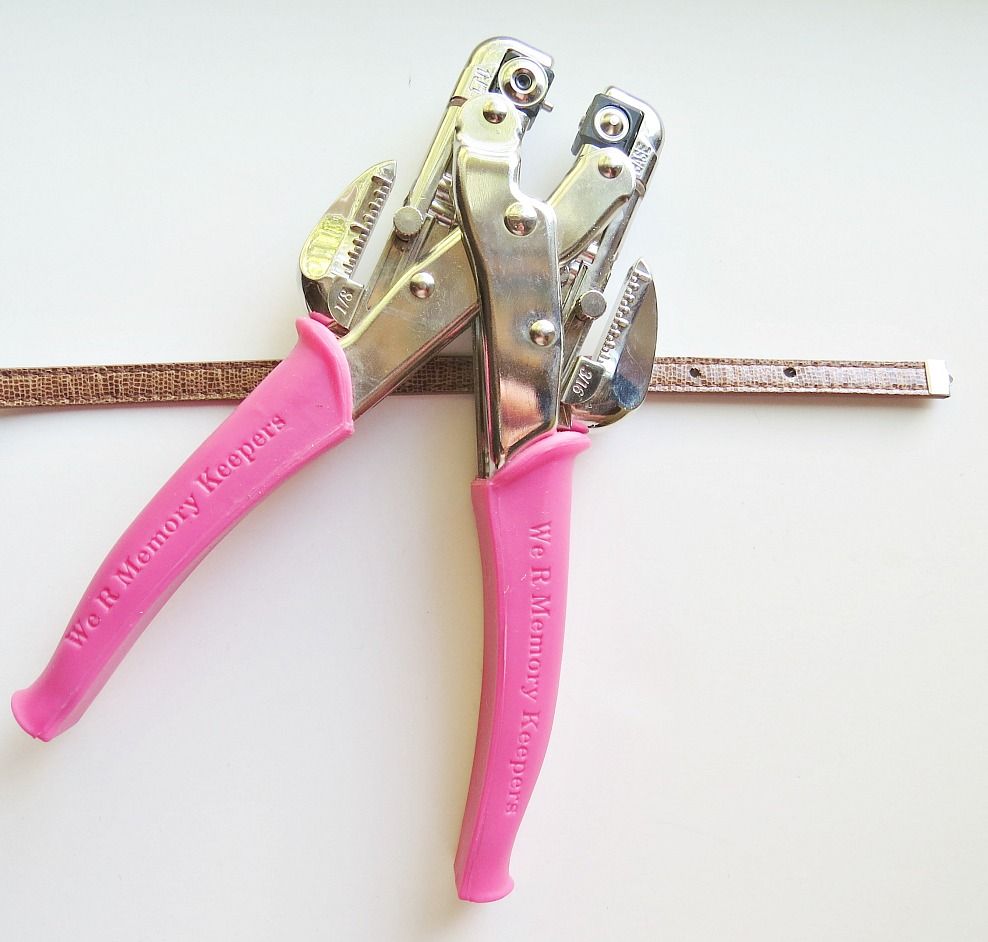 I used my Crop-a Dile to punch holes in the end, but you could use a regular small hole punch or even a nail to make your new holes.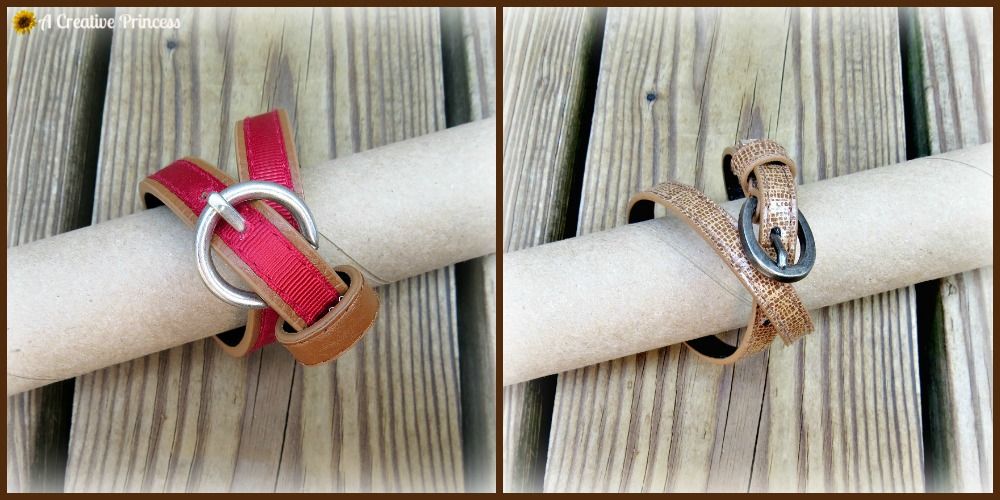 That's all there is to it.
You now have a bracelet to match every pair of dress pants you own!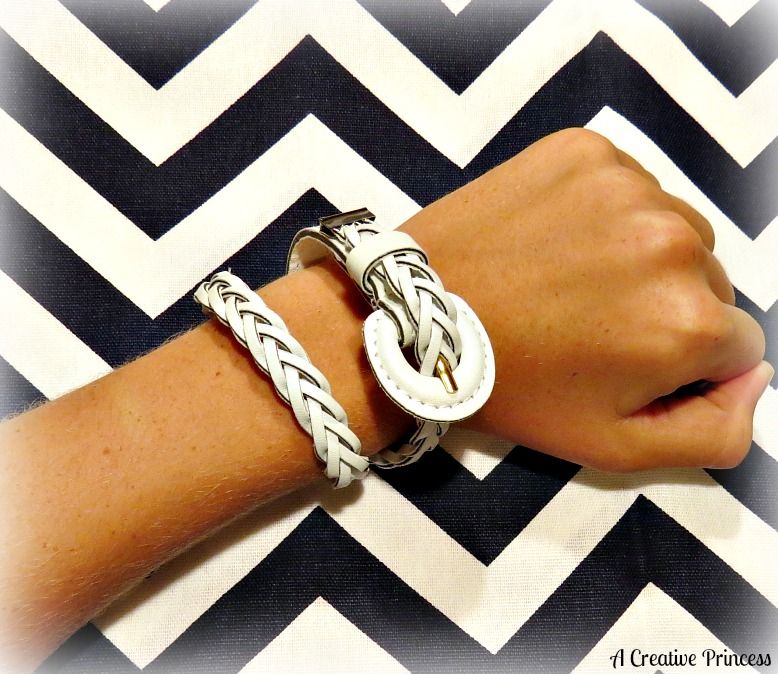 Have a Happy Friday!