I know that title is confusing and I'll explain, but first I need a disclaimer about the photo's.
It's impossible to take a good photo of a burlap hoop hanging in a bay window with sun coming in!
So I had to wait until it started getting dark outside and then the color is all jacked up.
Anyway, I think you can still get the idea.
I wanted to use the rest of the burlap that I had left from other projects, so I put the pumpkins in 3 different size hoops. I ended up having to add orange flannel to the back because the pumpkin was getting lost when the sun came through the window in the afternoon's. It worked.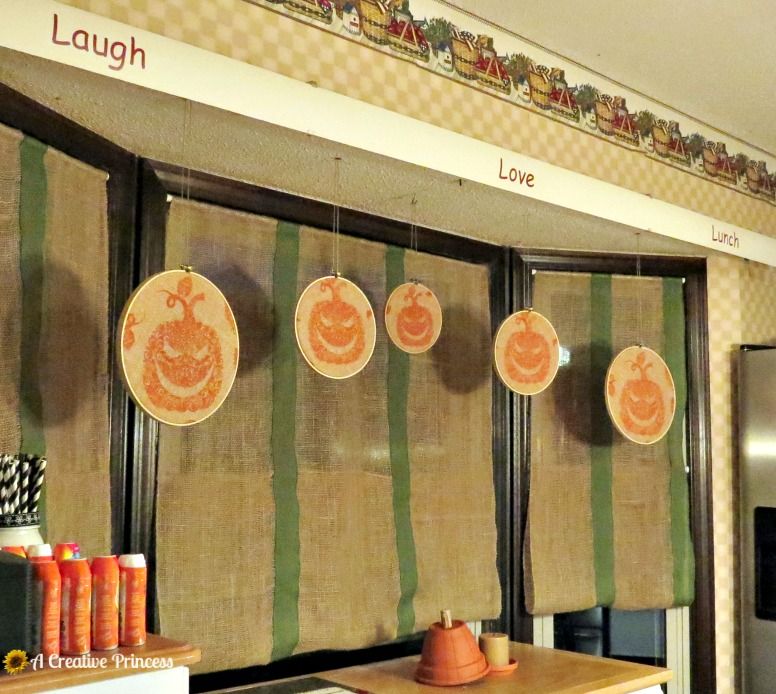 Then I hung them using twine and thumbtacks.
(Ignore all the Crystal Light bottles sitting there. They were on sale last week and we love adding them to our water bottles.)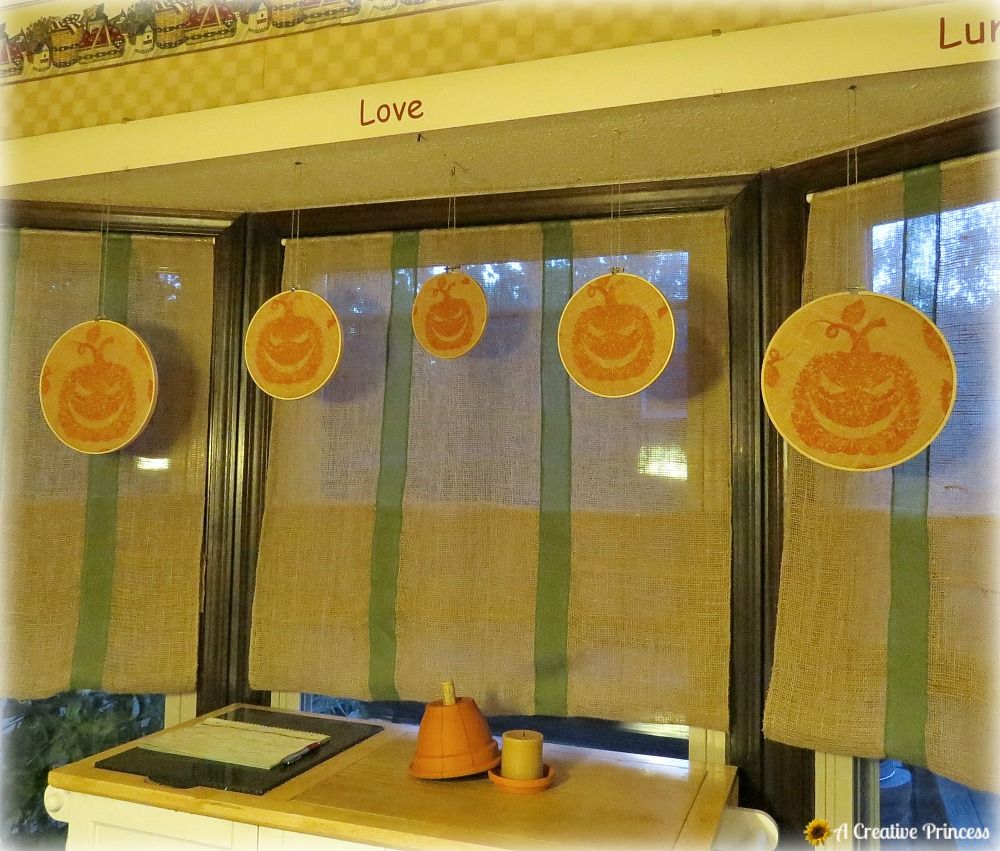 It's such a simple idea, but it really adds a fun impact to the window.