Some of you may have noticed the clay pot pumpkin on the counter last week when I posted about my
Bay Window Hoop Pumpkins
.
This is all it was, a clay pot with a cork in it.
That's it.
I drew lines down the pot with a marker, but honestly, I liked it better before.
Oops, too late now.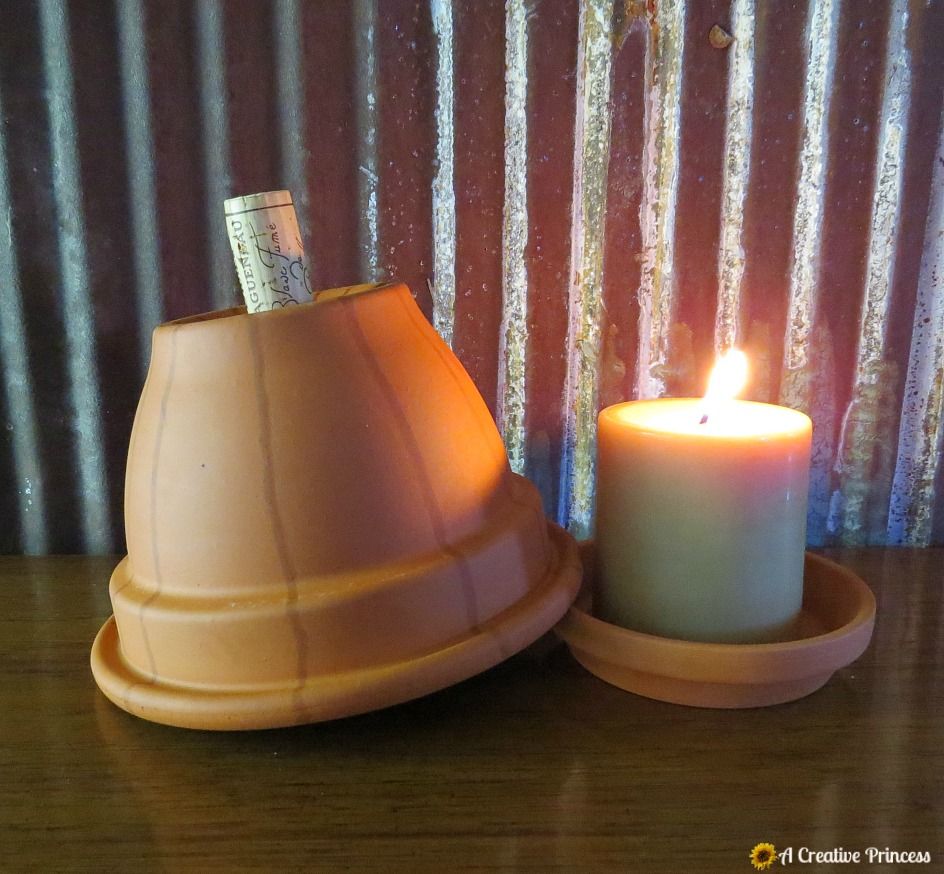 I used a smaller size saucer to hold the candle so that when the candle's not lit, the pot fits over it.
The candle is pumpkin spice.
I love this time of year!
Have a great weekend!