Jace was here this weekend and he and I got bored with the football game on Sunday,
so...
We conjured up some spider cookies!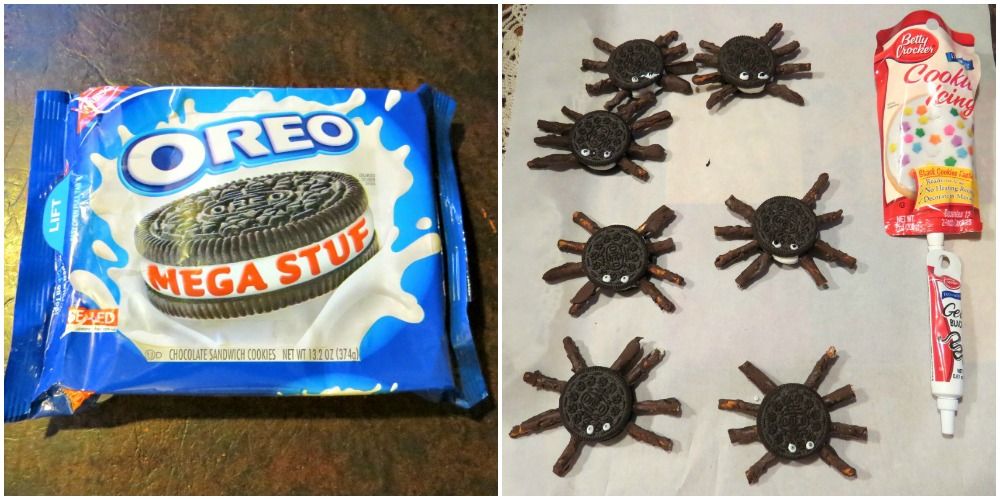 We made sure to use the Mega Stuff Oreo's so the pretzel legs could slide in.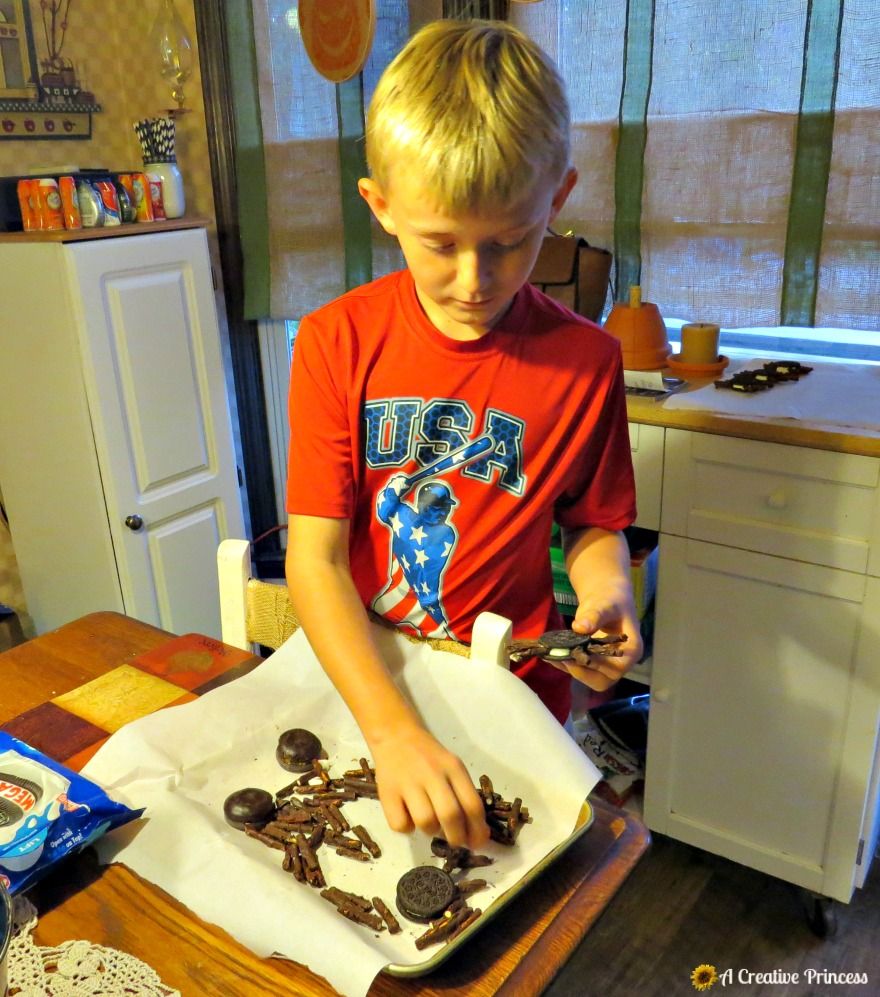 After the chocolate covered pretzel sticks had hardened, Jace broke them all in half and stuck them in the Oreo's.
Then he added some beady little eyes with the white and black icing.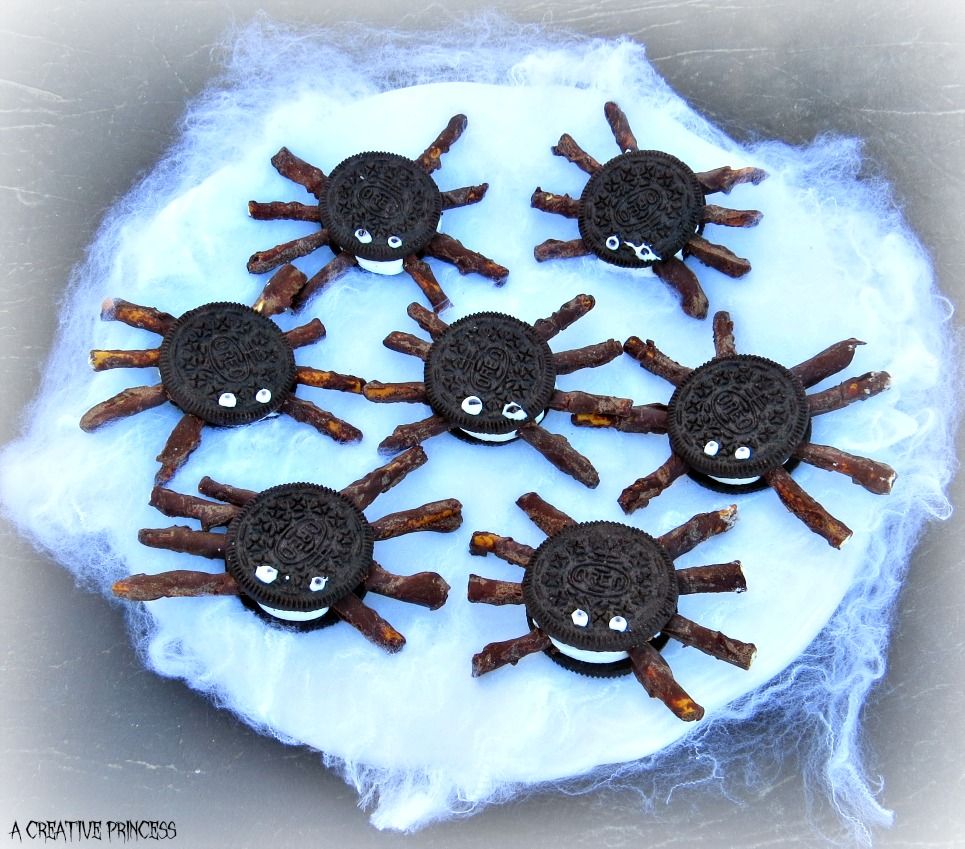 During the 4th quarter of the Chiefs football game,
our spiders were born!