I was searching on Etsy the other day for sports logo images for bottle caps (another project in the works) and in all the mix was a snowman image.
How does that happen? Sports. Snowman?
Anyway, it gave me an idea and I went to the craft room to look for a snowman sticker in my stash.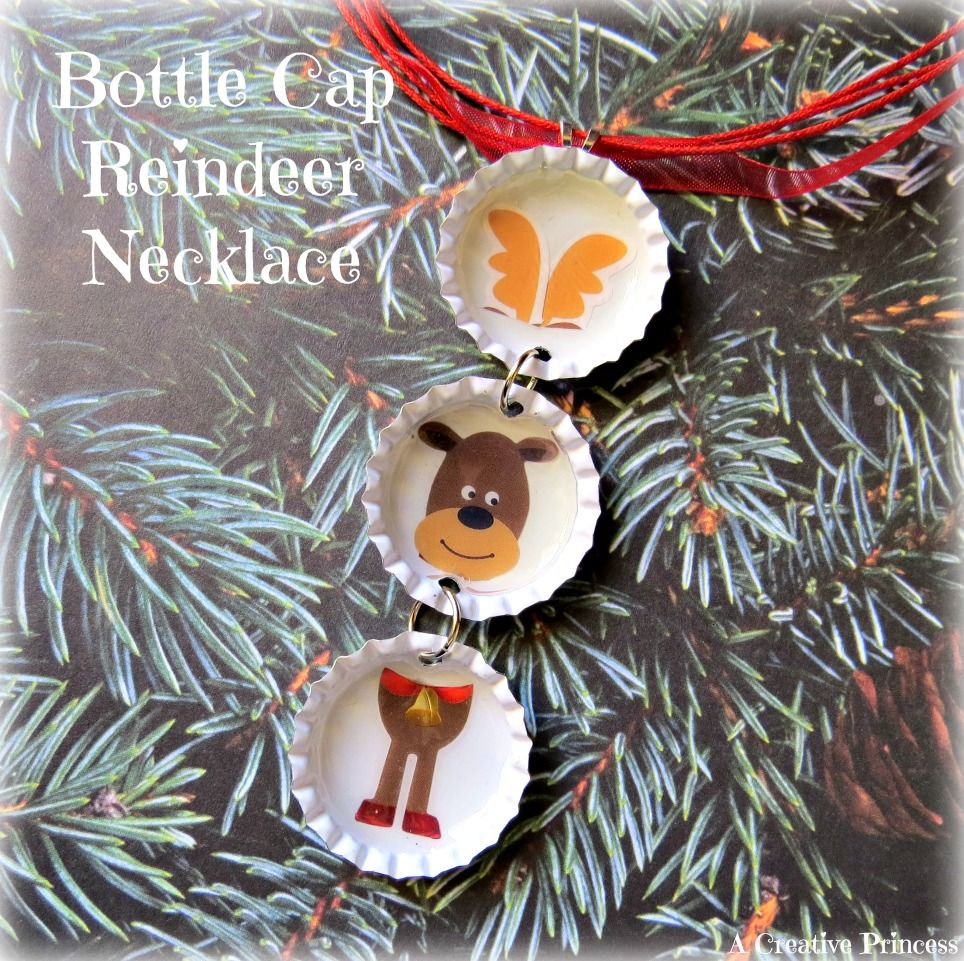 I didn't find a snowman, but found a reindeer instead.
I took the cute little guy and cut him up.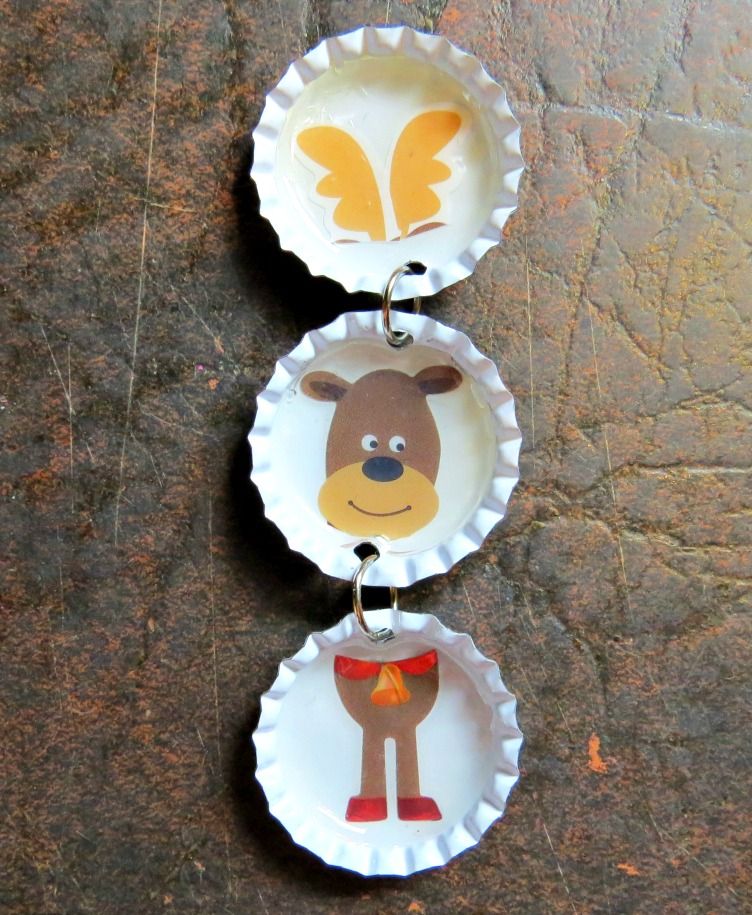 Before I did anything else, I took the 3 bottle caps and punched holes in them, making sure that the holes were in the sides and not in the bottom of the caps. I put the sticker pieces in with Mod-Podge and then added Dimensional Magic, which is why you can't have your holes too close to the bottom or it would run out.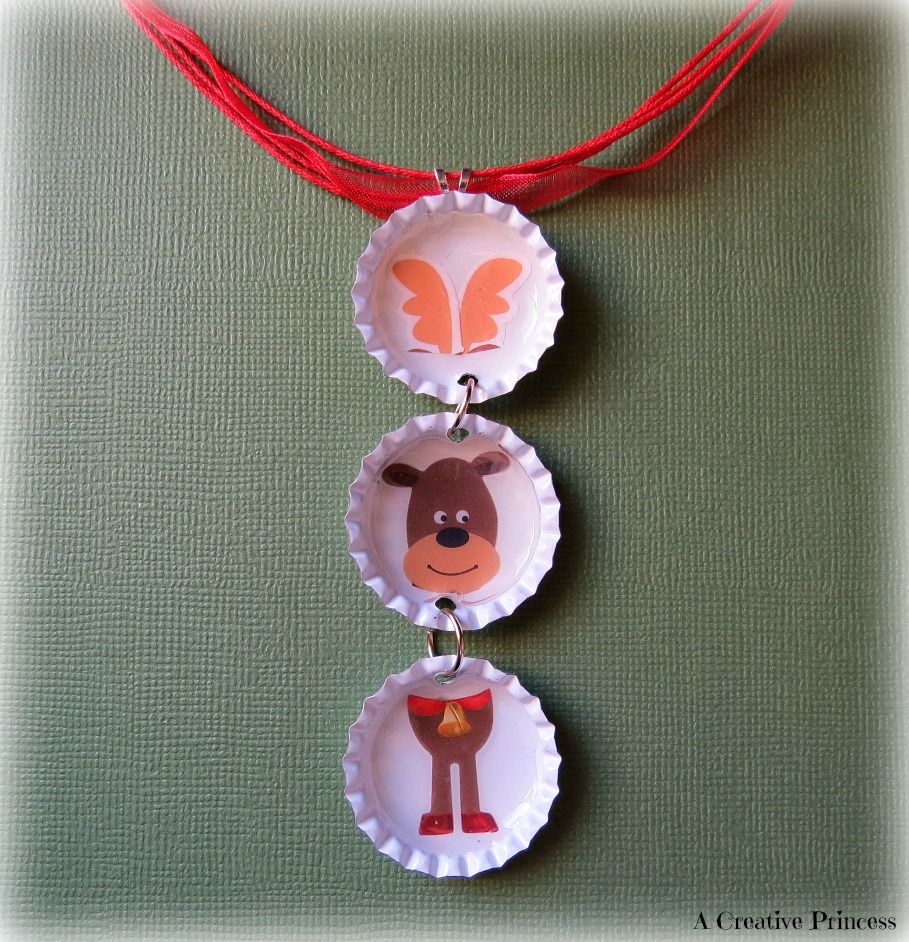 I connected the caps with jump rings and glued on a bail and the reindeer is back together.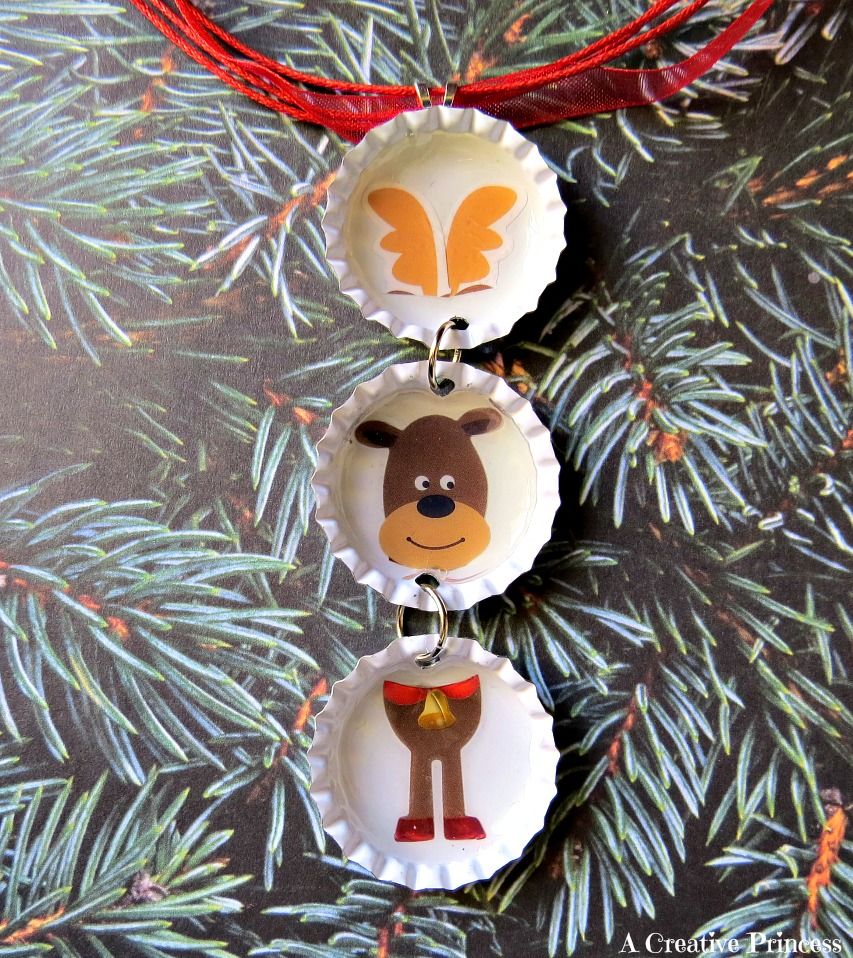 I still don't know what sports and a snowman have in common, but now we've got a reindeer.