I found the cutest barn wood frame last week at Hobby Lobby (50% off!) and knew it would fit perfectly in our barn tin walled room. It's a good thing that they only had one because I probably would have bought them all if they had more.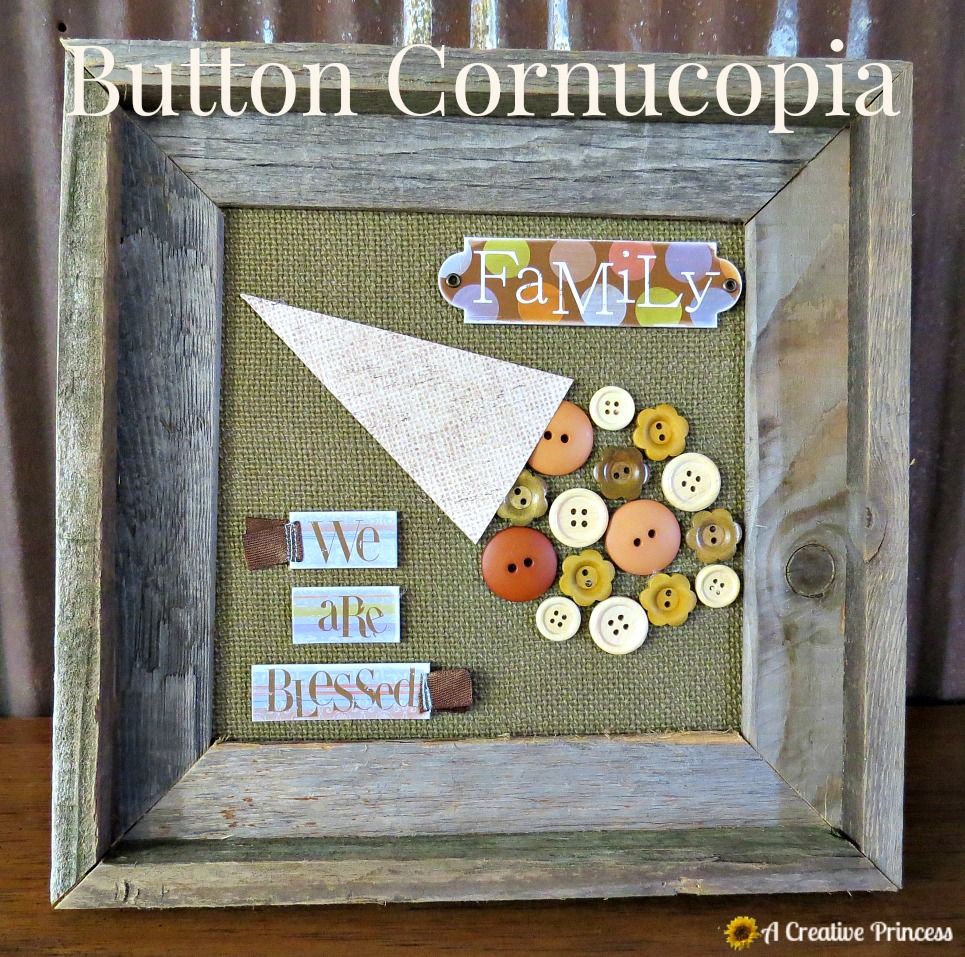 It's square and an odd size for a photo, so I made it interchangeable for different occasions.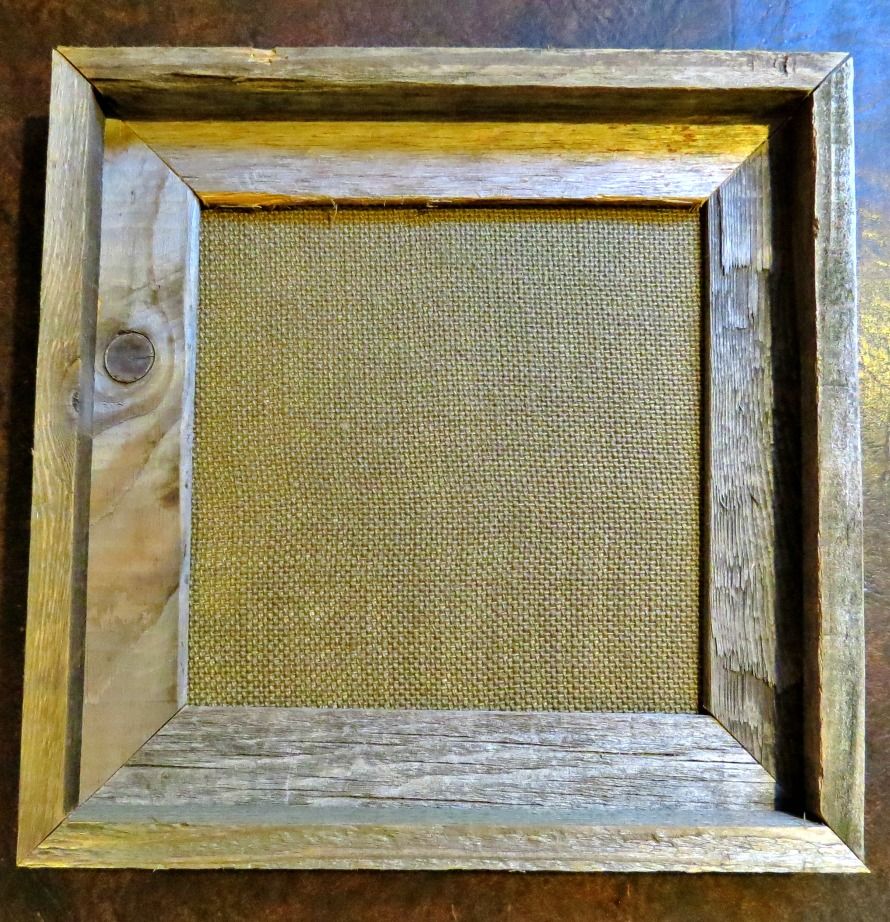 I took the glass out of it and replaced it with burlap glued to poster board.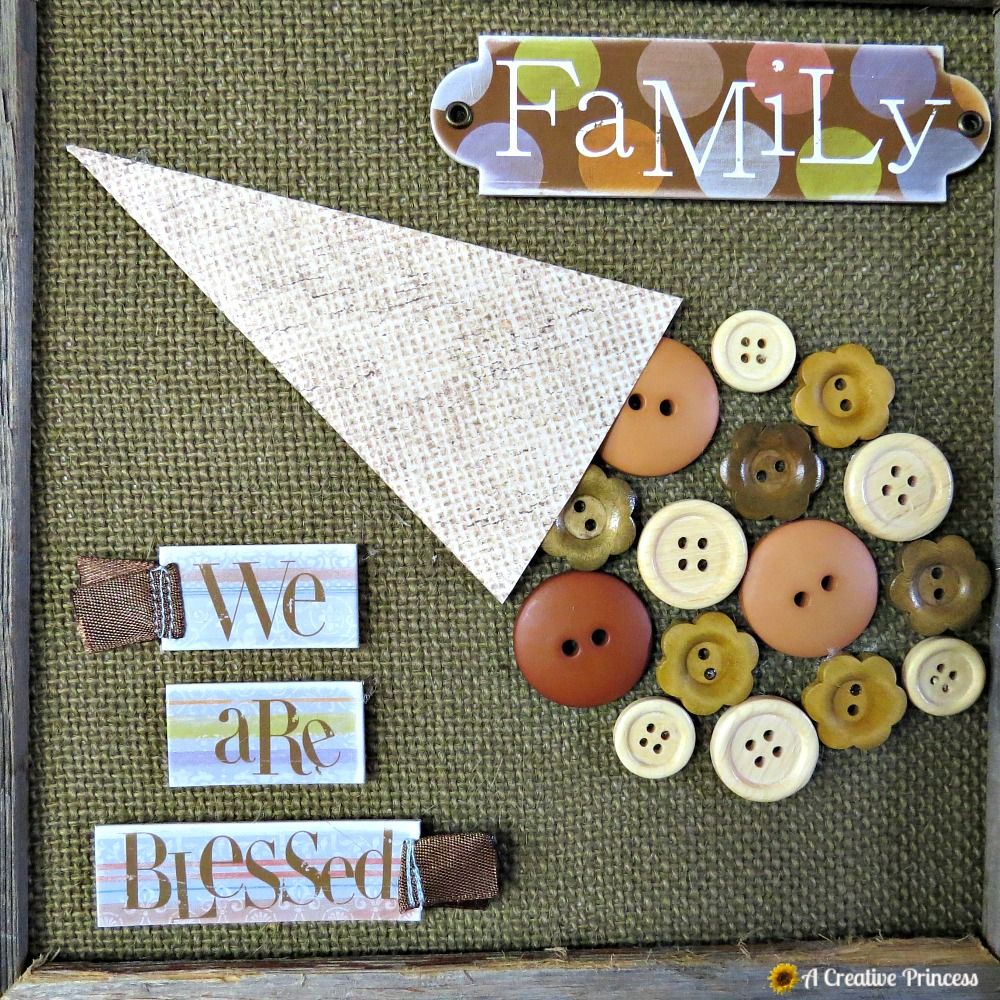 Then went to town with paper, buttons, and stickers. Everything was hot glued on.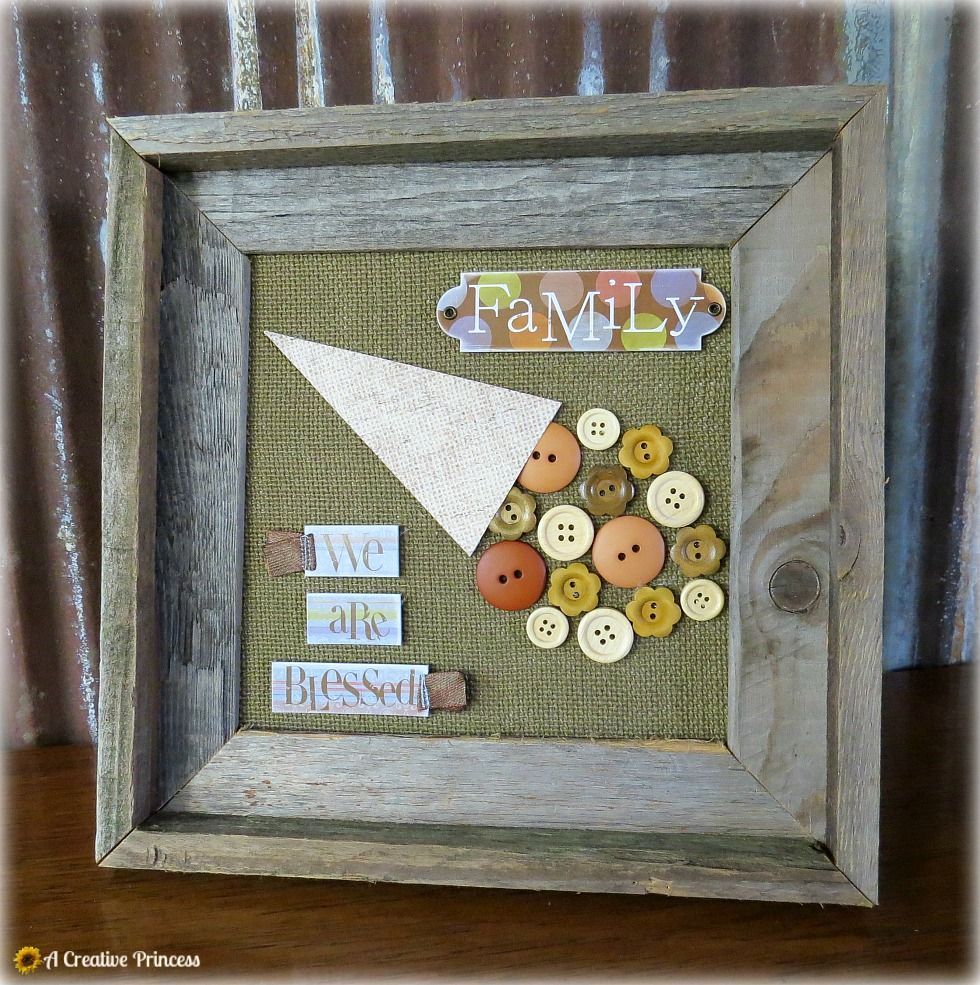 I've already started thinking about how I'm going to change it for Christmas.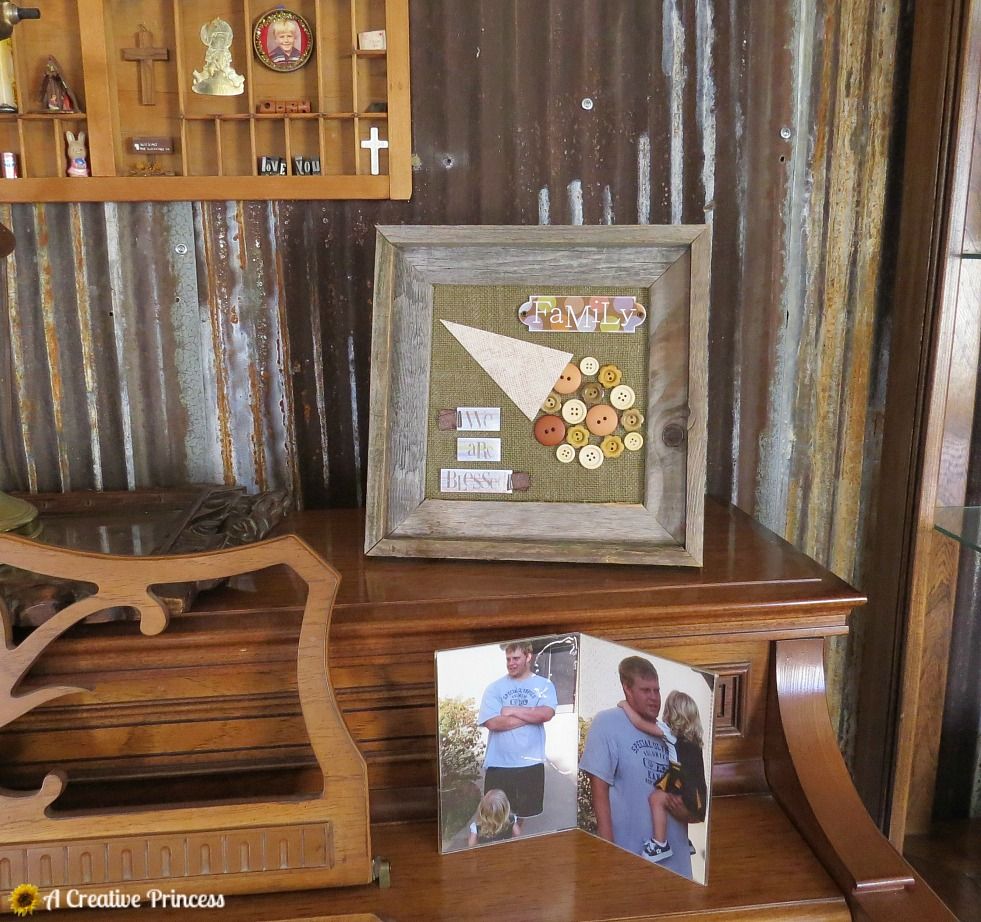 Have a great weekend!