Okay, so that title isn't exactly true. It's not really a screen, it's a painted wall and I didn't DIY it, Brandon did.
It's true. That crafting apple really doesn't fall far from the tree. I'm so proud!
Brandon & Christina's new house has a huge family room with high ceilings, so they wanted a huge Projector TV down there. Those TV's have come such a long way since they first came out. You can't tell in that rough phone pic, but the picture is clear and perfect.
That's all it is, that thing hanging from the ceiling.
While we're here, see the jerseys hanging on the wall that I framed for Brandon?
(The post is
Here
, if you want to check it out.)
You may have already figured this out, but that room is now Brandon's Sports Cave.
Anyway, back to the TV.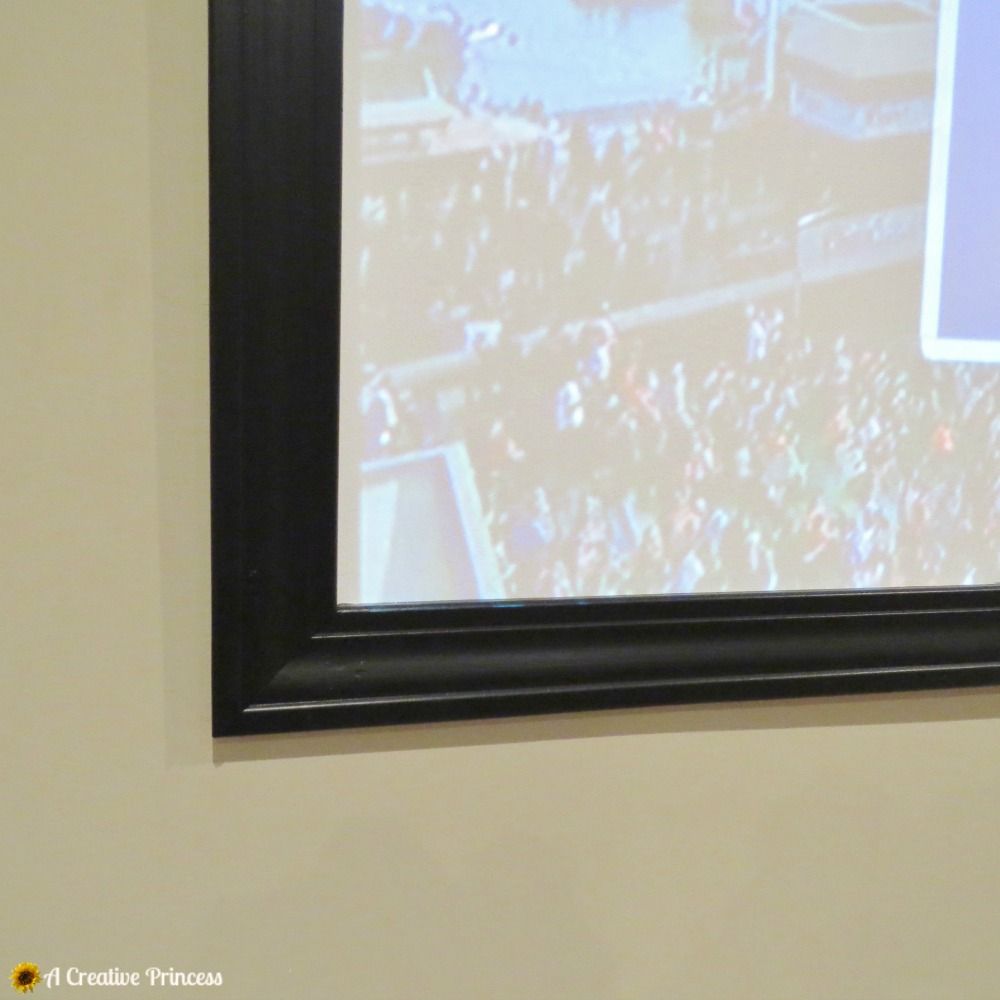 After he got the part mounted to the ceiling and turned it on, he could tell exactly where the picture would show on the wall. He and Christina painted that section with flat white paint and then Brandon added the trim around it.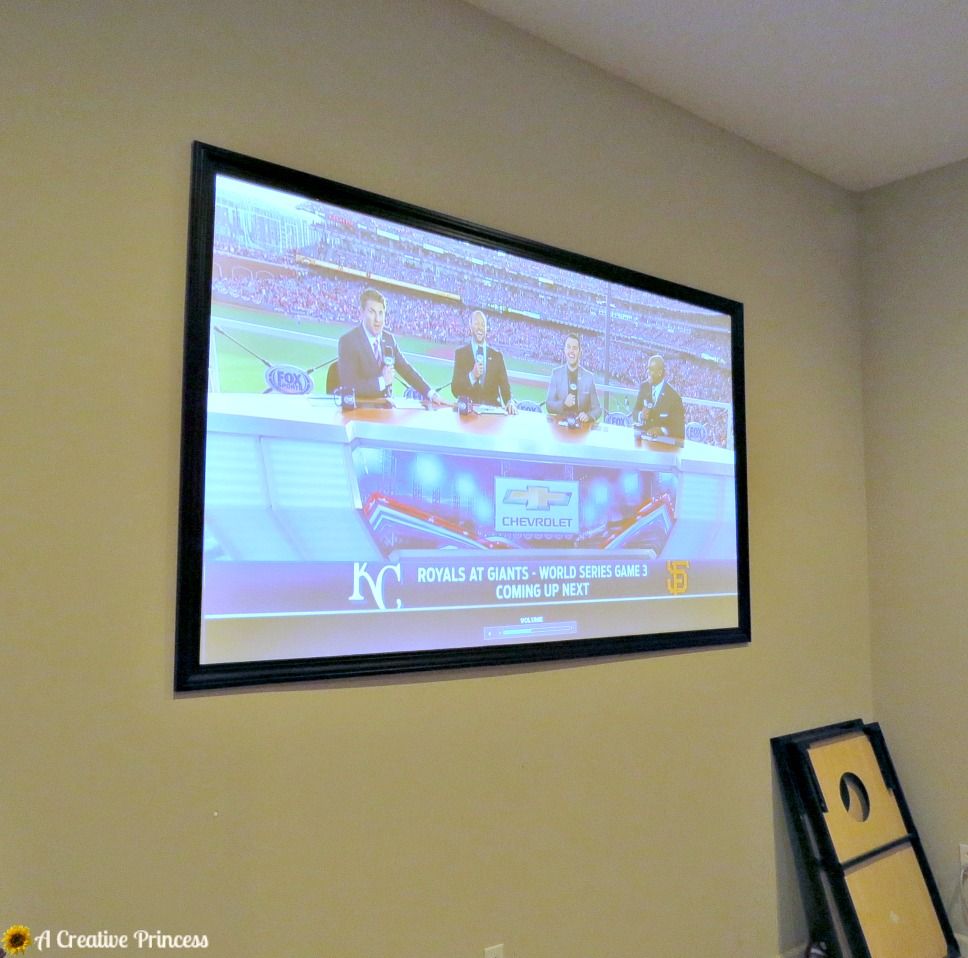 I said it once, I'll say it again. I'm so stinkin' proud of that kid!
Have a fabulous Monday!