After I made my
Bandana Tablecloth
last week and even though it's not your traditional fall colors, I thought it still needed something fit for the season.
So I glammed up a few pumpkins for a centerpiece.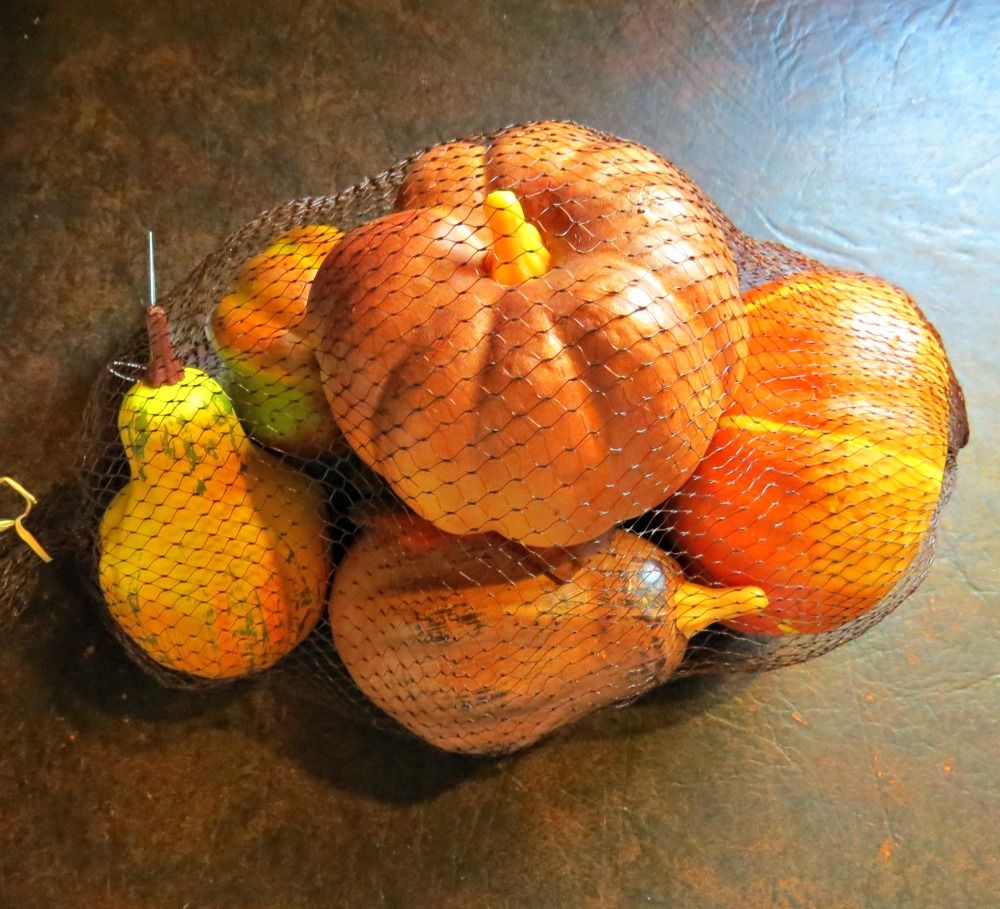 I had this bag of small pumpkins that I probably bought last year and didn't use.
(Or the the year before, or the year before that...)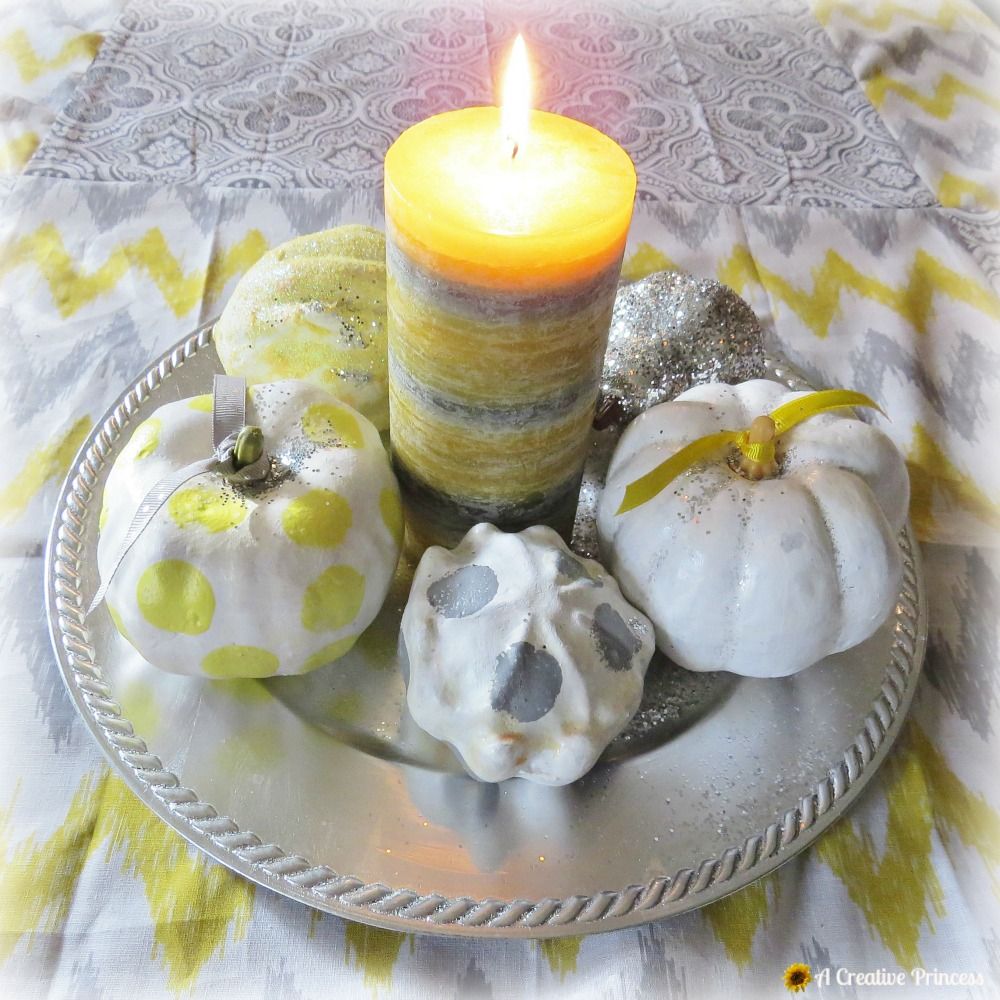 Then I went to town with paint, ribbon and (I'm going to regret this) glitter.
I'm so happy with how it looks now, the colors are bright and cheery.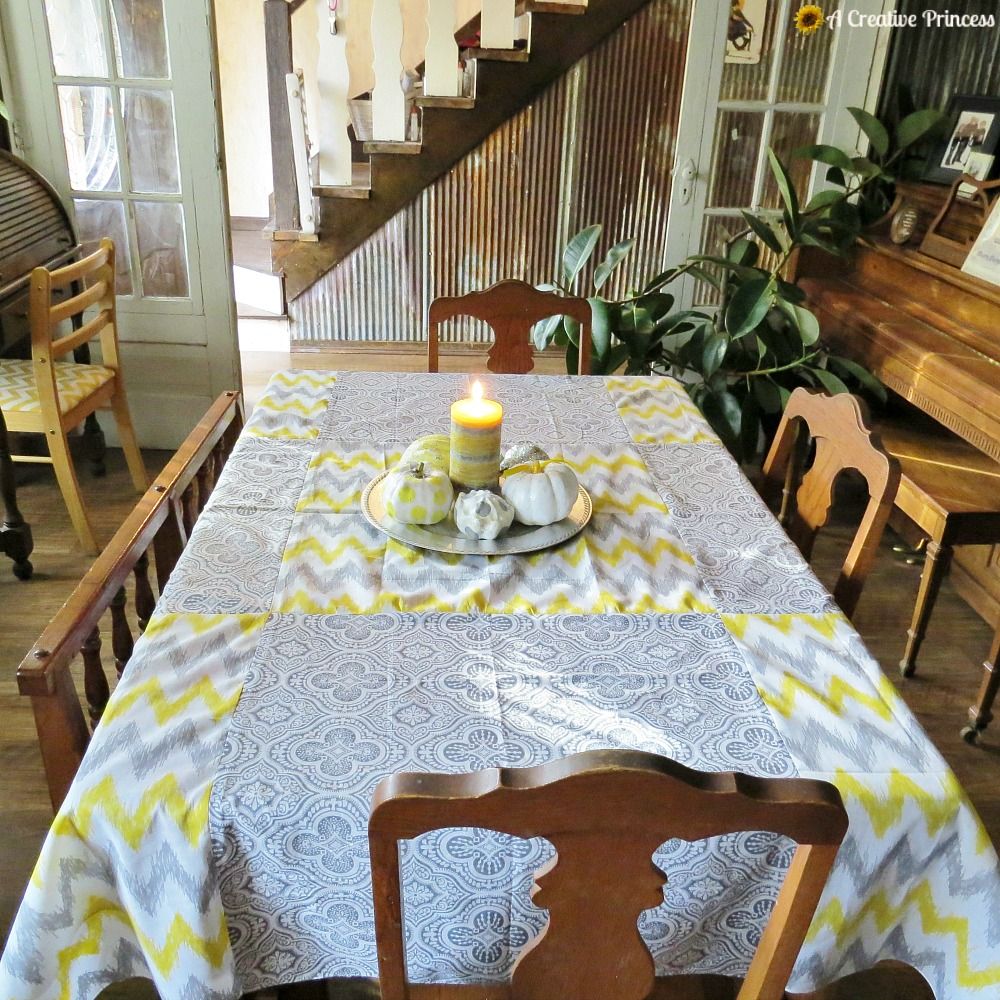 The tablecloth post is
Here
.