How about 2 pairs of earrings in just a matter of minutes?
However long it takes you to add a jump ring is the only amount of time you'll spend making these.
The best part? You can pick both of these things up at Hobby Lobby for half off.
Two pairs of earrings for $3.50!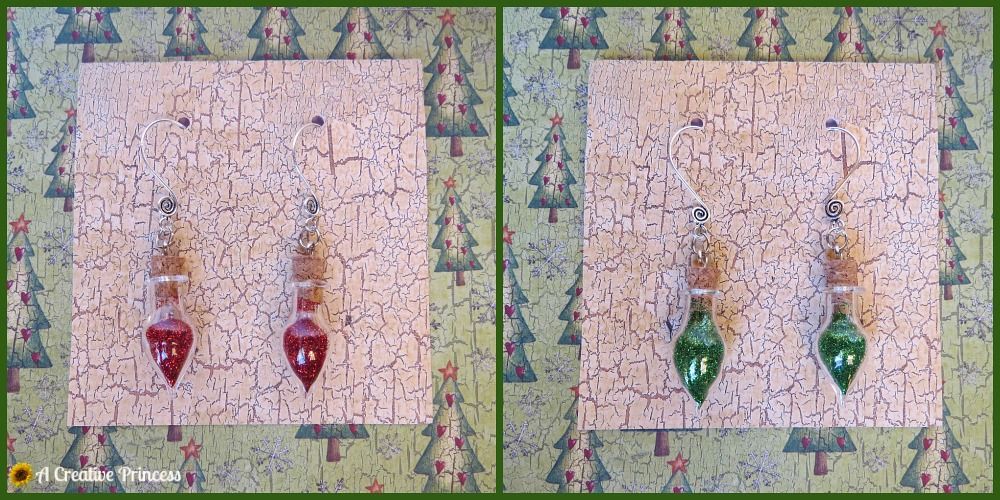 The ornaments come with the ring already in the cork so all you have to do is add a jump ring and attach to the earring part.
Feel like red? Wear the red ornaments.
Feel like green? Wear the green.
Or...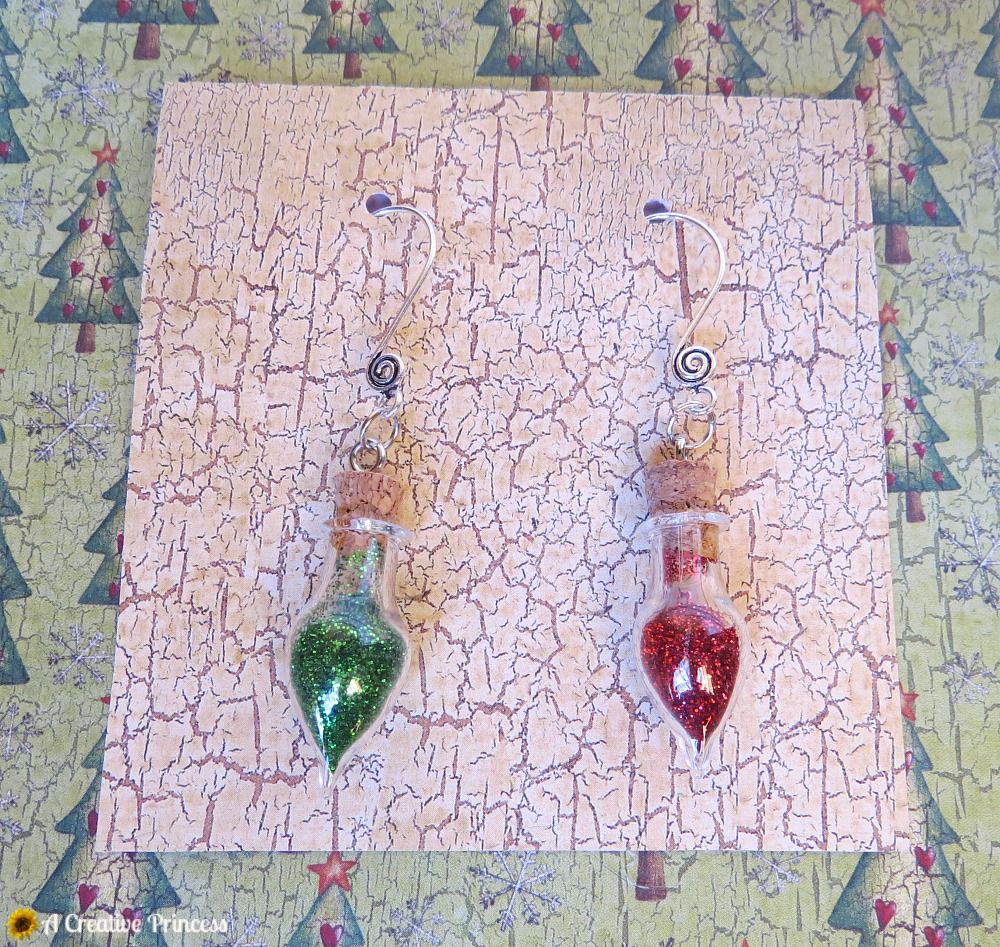 one of each.
Not bad for $3.50, huh?