Do you remember this little guy that I made a couple of years ago?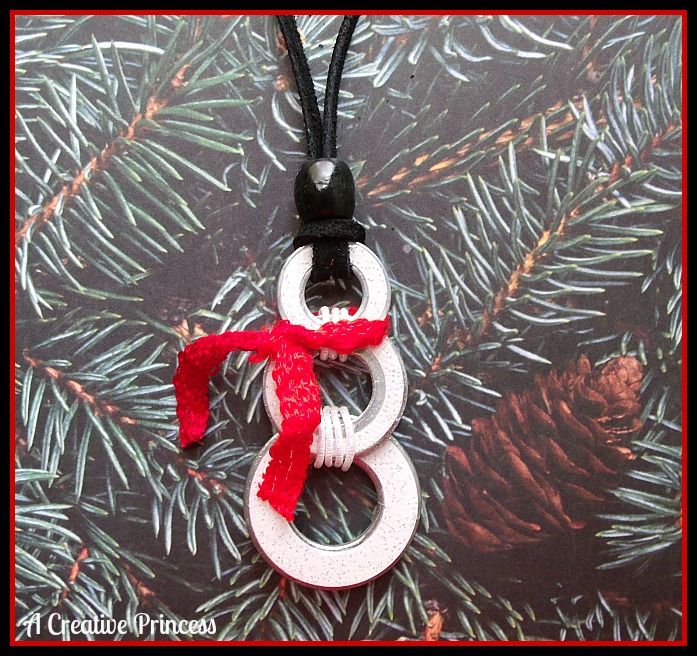 A couple of weeks ago, Lisa, who is co-president of the South Jersey Bead Society contacted me and ask if she could use this as inspiration to make earrings.
First I thanked her for asking and then absolutely gave her my permission. Not that she would need my permission, but it meant the world to me that she was kind enough to even ask. I did tell her that I would love to see a photo after they had finished.
Aren't they adorable?!
She used smaller washers and lots of beads to "bling" them up. I love them!
They taught 4 patterns for earrings (the snowman being one of them) that day for an earring swap that they have at their holiday party. How fun!
Tomorrow I'll be showing you the earrings I made over the weekend that only took a few minutes to make.
Have a warm Monday!
We're supposed to have record cold temps today. I'll be here hibernating.