Today, I've got necklaces that can be made in that same 5 minutes.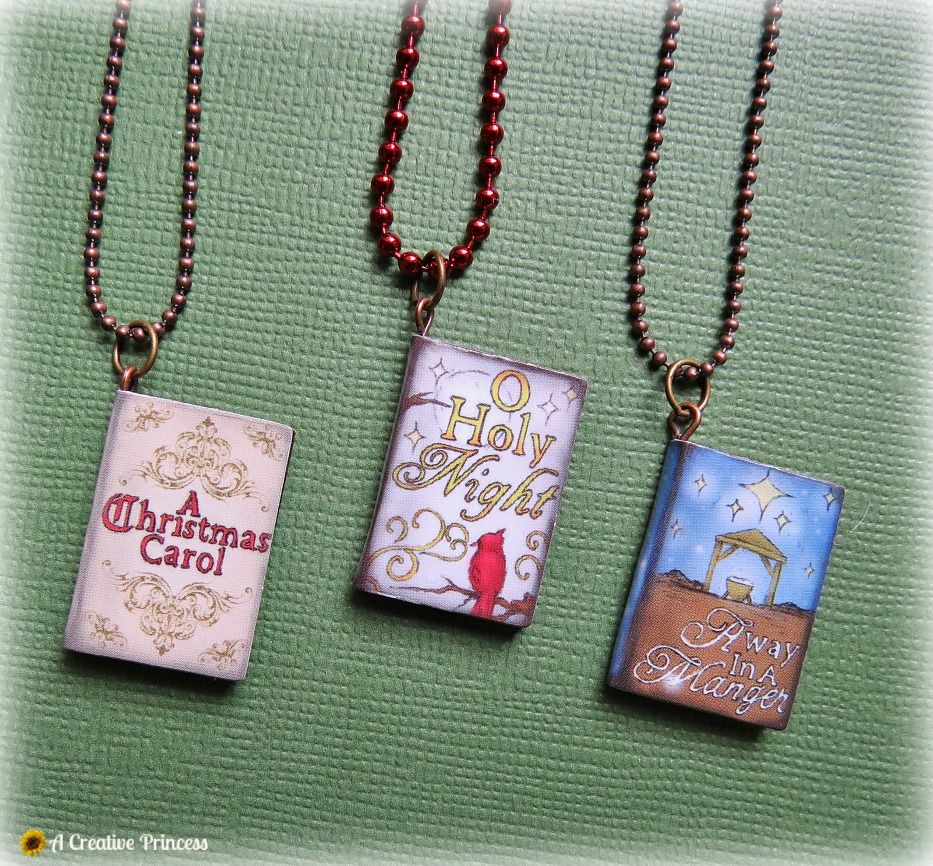 The best part is that you can make all three for just a few dollars!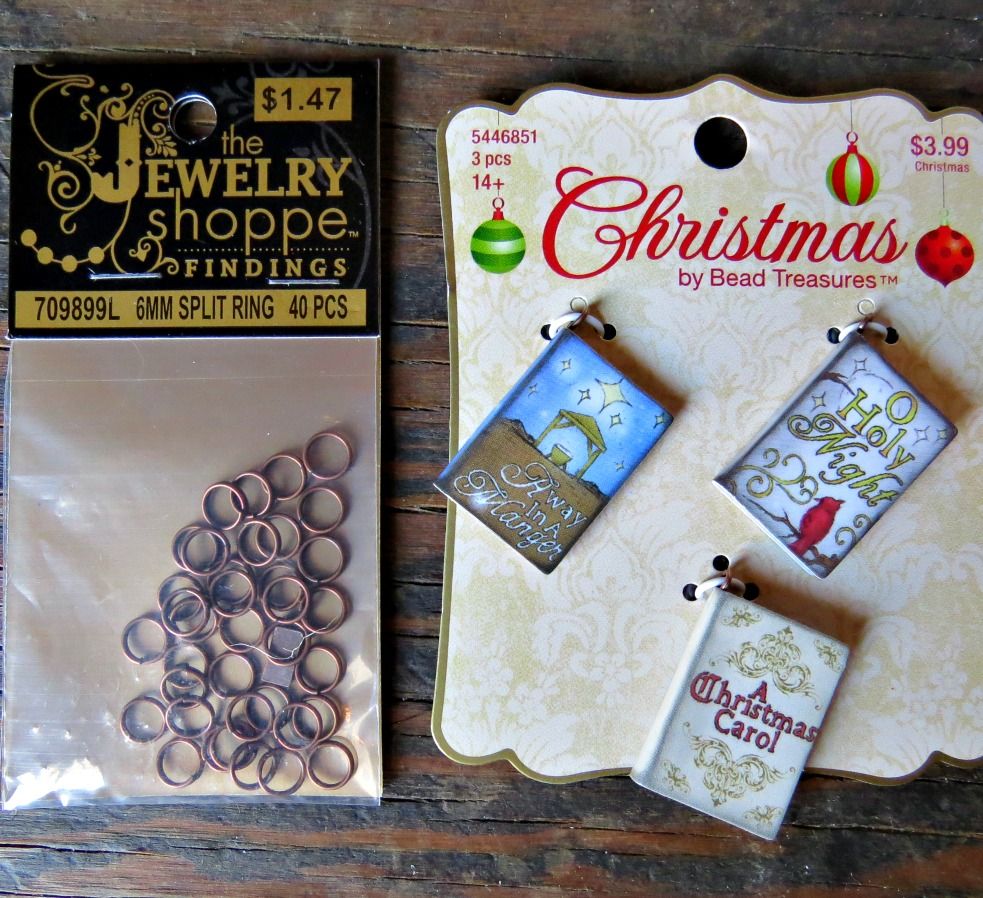 Hobby Lobby has their Christmas stuff 50% off, so you can get all 3 of the book charms for $2.00.
All you have to do is add the jump ring and put the charm on a chain.
I was pleasantly surprised at how nice these $2.00 charms were.
The backs are even cute.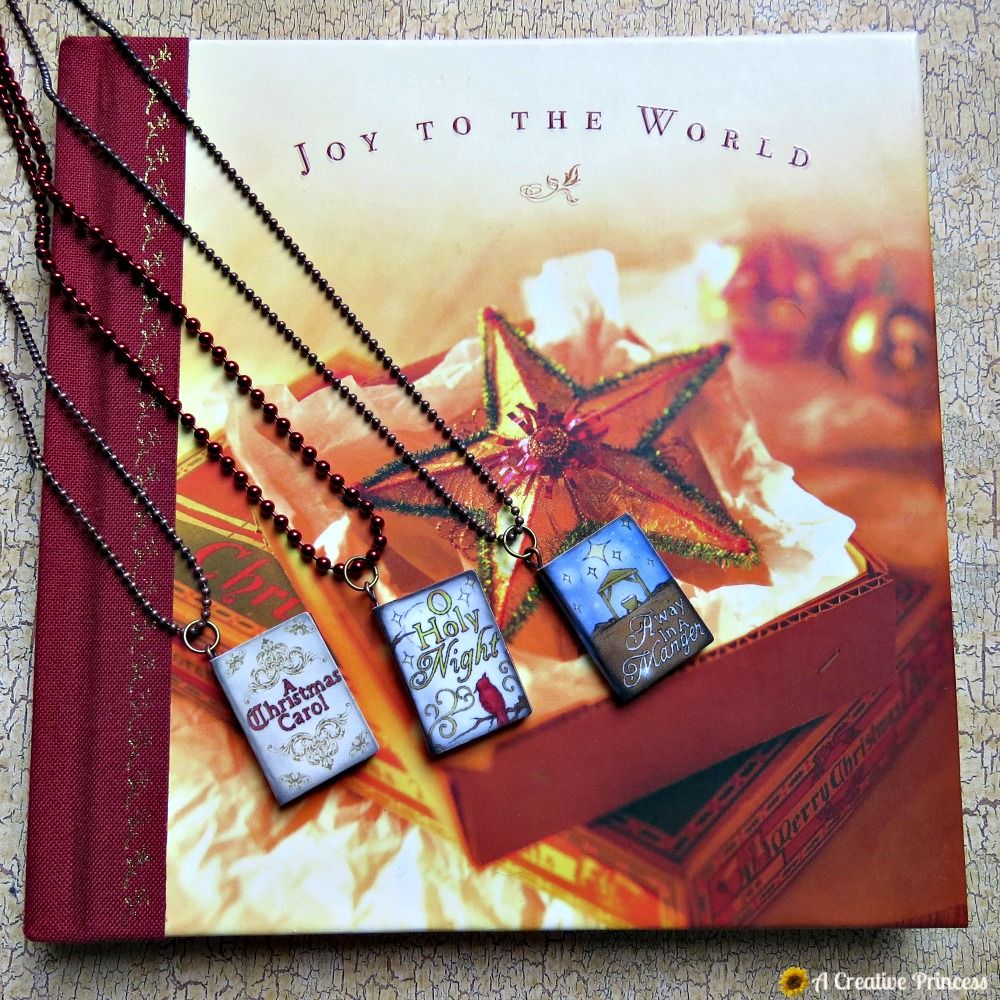 They make perfect teacher gifts or stocking stuffers and the box you put it in will probably cost you more than the necklace was to make.
(That'll be our own little secret!)