I changed our main Christmas tree around this year and I'm loving it.
Instead of all our Hallmark and homemade ornaments, I used burlap ribbon with gold and silver balls.
I'll show you what I did with the other ornaments in a minute, but first let's take a closer look at this little beauty.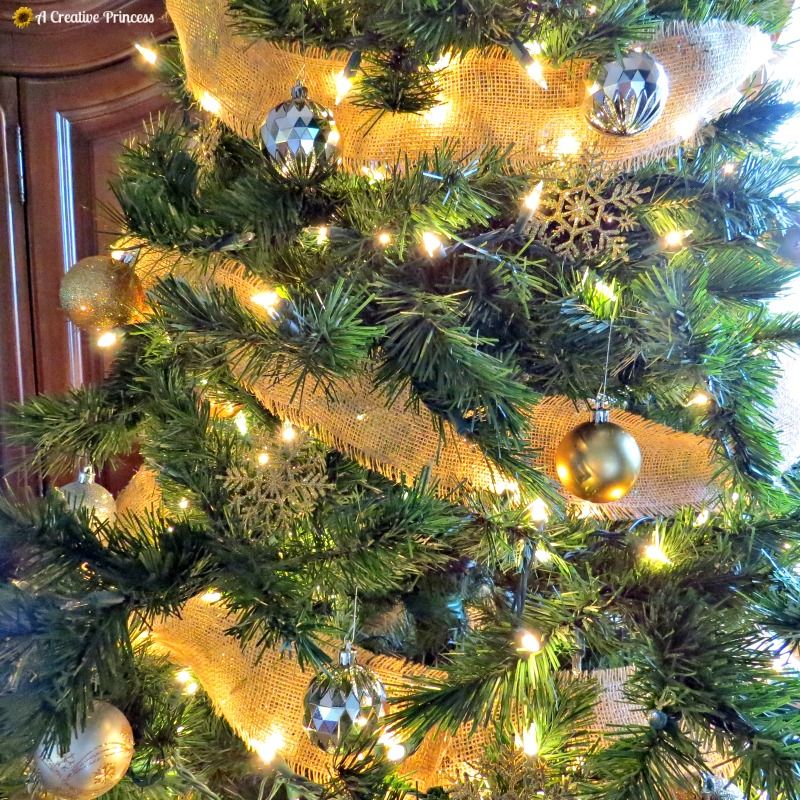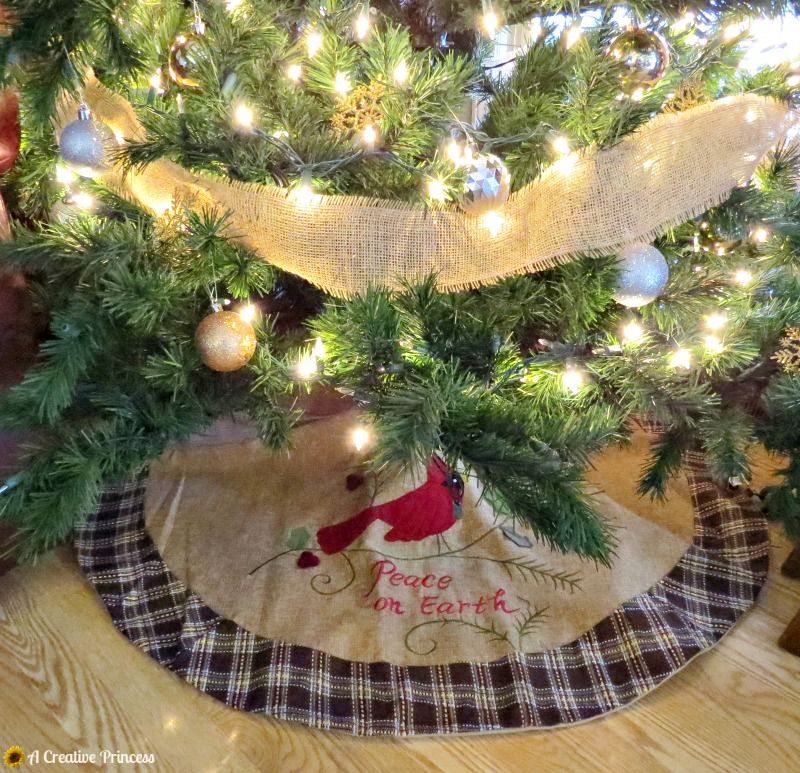 The tree skirt is from Hobby Lobby.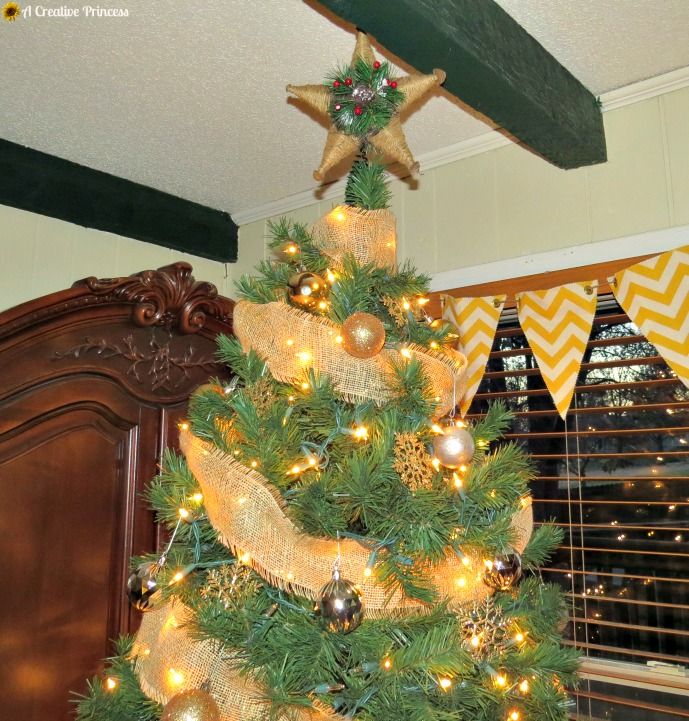 Okay, so this whole thing started one day when Greg and I were walking through Wal-Mart and everyone was gathered around one certain tree that they were selling and making fun of it.
That poor little pitiful tree was calling my name.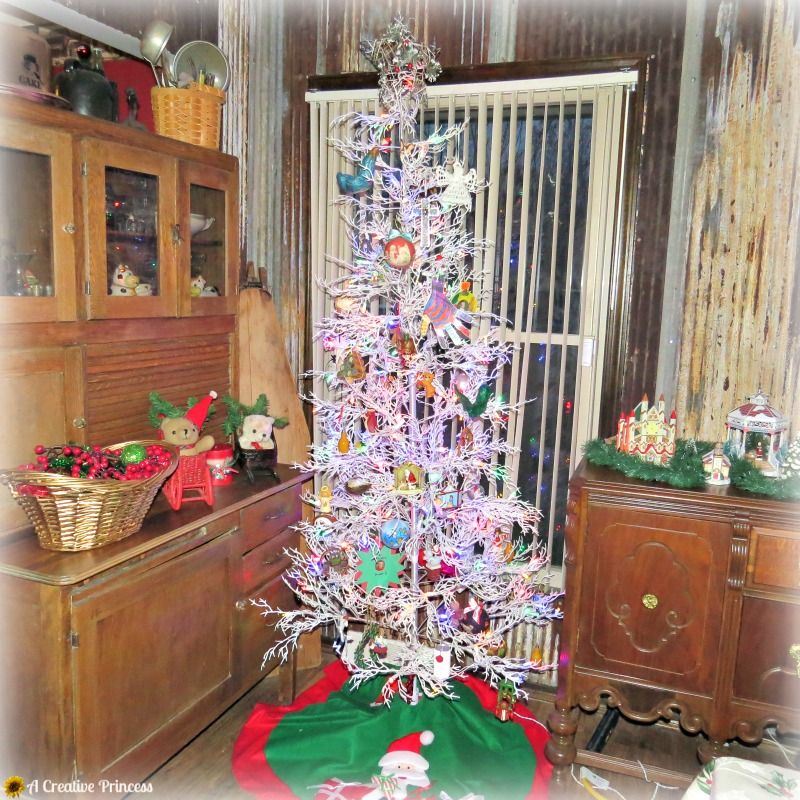 I brought it home and it now holds so many of our memories. I hung all our Hallmark ornaments and every single ornament that my kids or grandkids have made over all the years.
It's beautiful to me and I love it more than any other tree in the world!
Have a happy Tuesday!