This is such a simple idea, but I think it's becoming one of my favorite Christmas decorations.
All it takes is a little felt, pleather, a slide buckle and a wood embroidery hoop.
Oh, and if you like, a few jingle bells.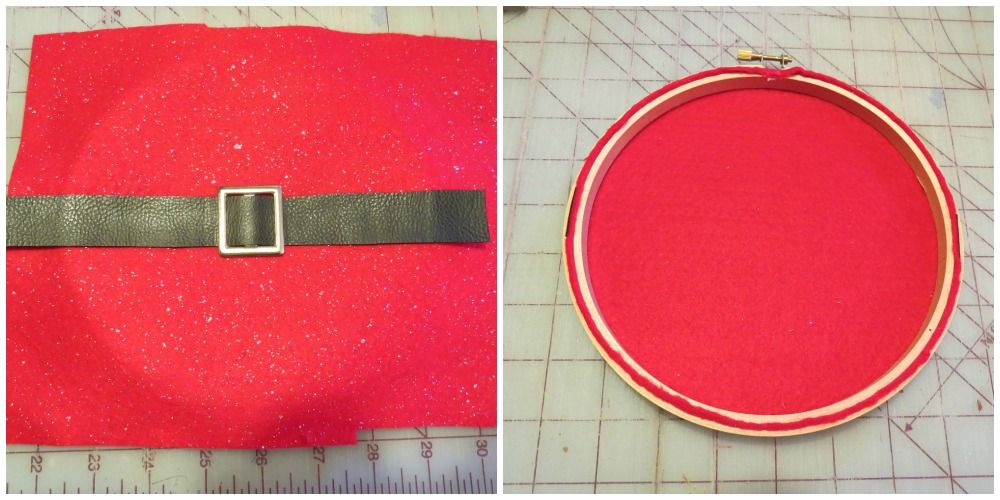 All I did was lay it out how I wanted it over the bottom of the hoop, put the top on and trimmed the back. That's it.
I tied a few jingle bells to the top for a finishing touch and to hide the screw part.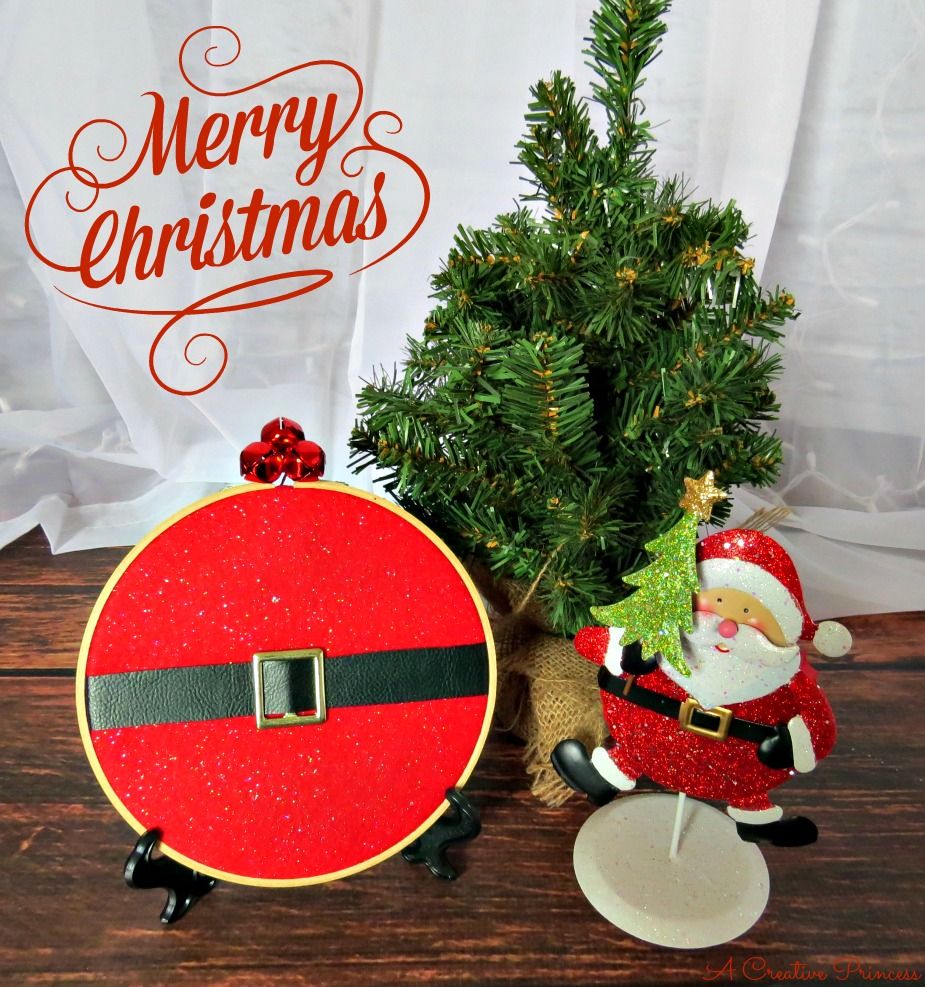 Have an awesome Tuesday!