Santa's stache!
I wish I could say that I thought of this, but I didn't. It was inspired by this burlap gift bag.
It was in the dollar bin at Michaels. You know the bins, the ones they have by the check-out lanes so you have to pass by everything and of course, you always find something to pick up.
This really was cute and it came in a package of 2 and will fit a gift card perfect.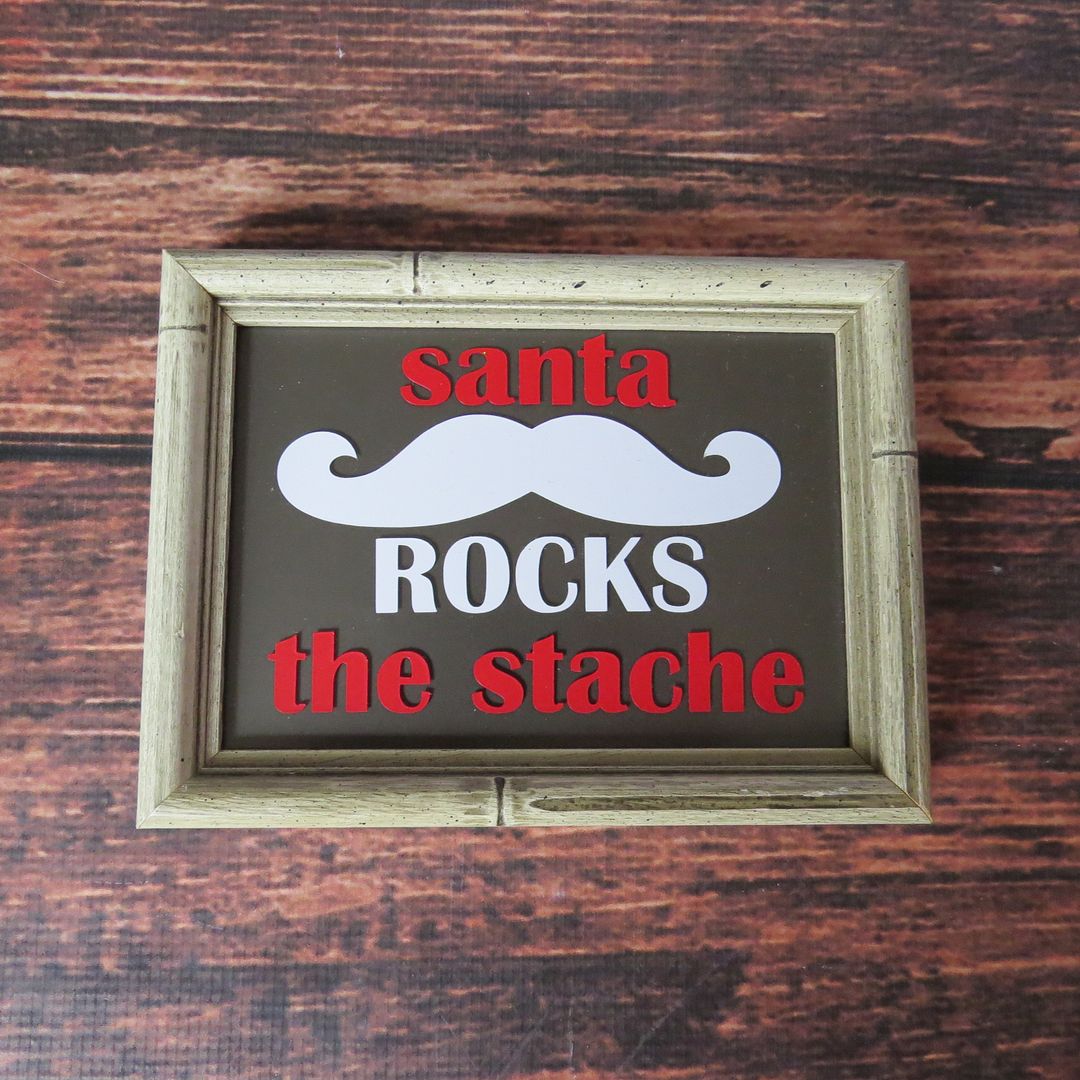 I loved the bag so much that I wanted to make something else using that phrase.
I found an old frame, put black chalkboard paper behind the glass, and then cut out the vinyl and put it on the front of the glass.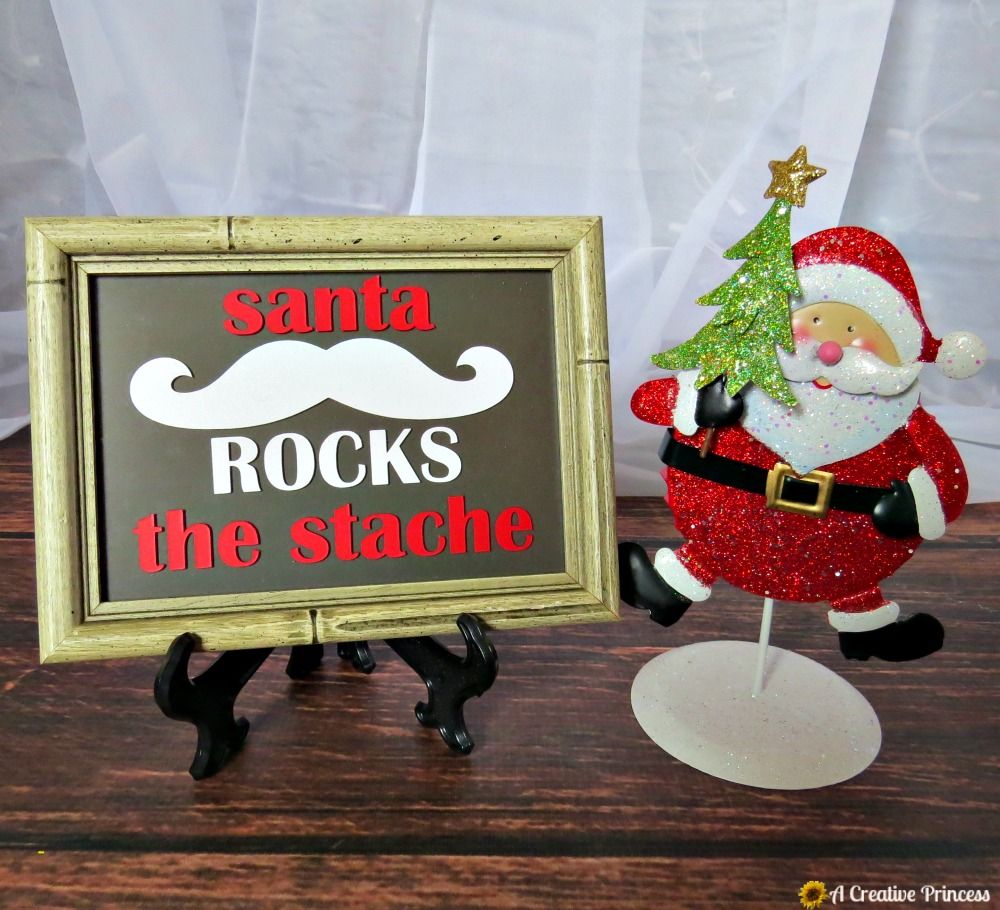 Happy Friday!