On Monday, I showed you the sleeping bags that I made for the girls' dolls (
Here
), but then I thought that they needed something for when they weren't sleeping.
I actually saw these on Pinterest a long time ago, but could never find the link on how to make them. Guess what? I finally found it
Here
.
Aren't they adorable?
She gives you all the exact measurements to cut the PVC and they go together so simple. In fact, cutting the pipe takes longer than putting it all together.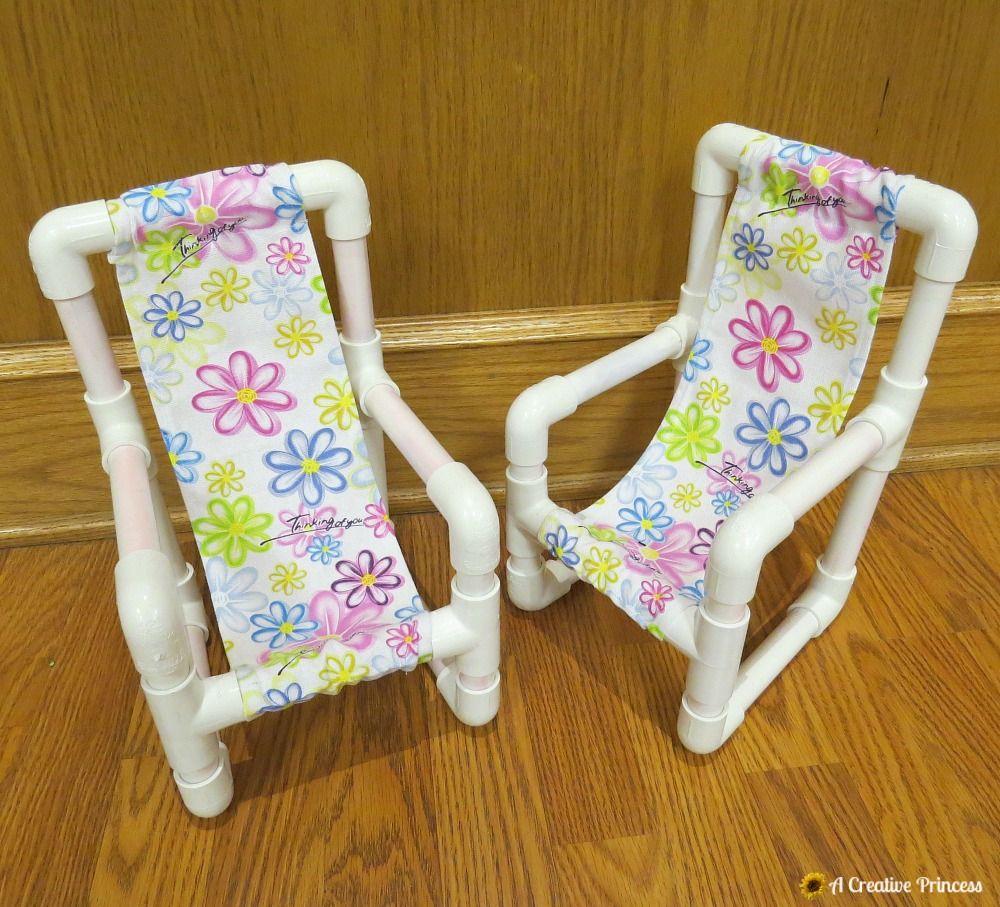 I love playing with PVC pipe and there are so many creative ideas out there. I started a pinterest board to save the ideas I find. I just got started with it, but it's
Here
if you want to see what I have so far.
Happy Friday!