That title makes absolutely no sense, yet.
Just wait.
First, I have to explain a little. Greg has worked at Bayer for over 30 years and when a good friend of ours dad (who, also, worked at Bayer and was a friend of Greg's) died last year, Nick passed all of his Bayer memorabilia on to Greg.
They went through a lot of name changes before they finally acquired the Bayer name. Greg and Nick's dad had been there through all the changes.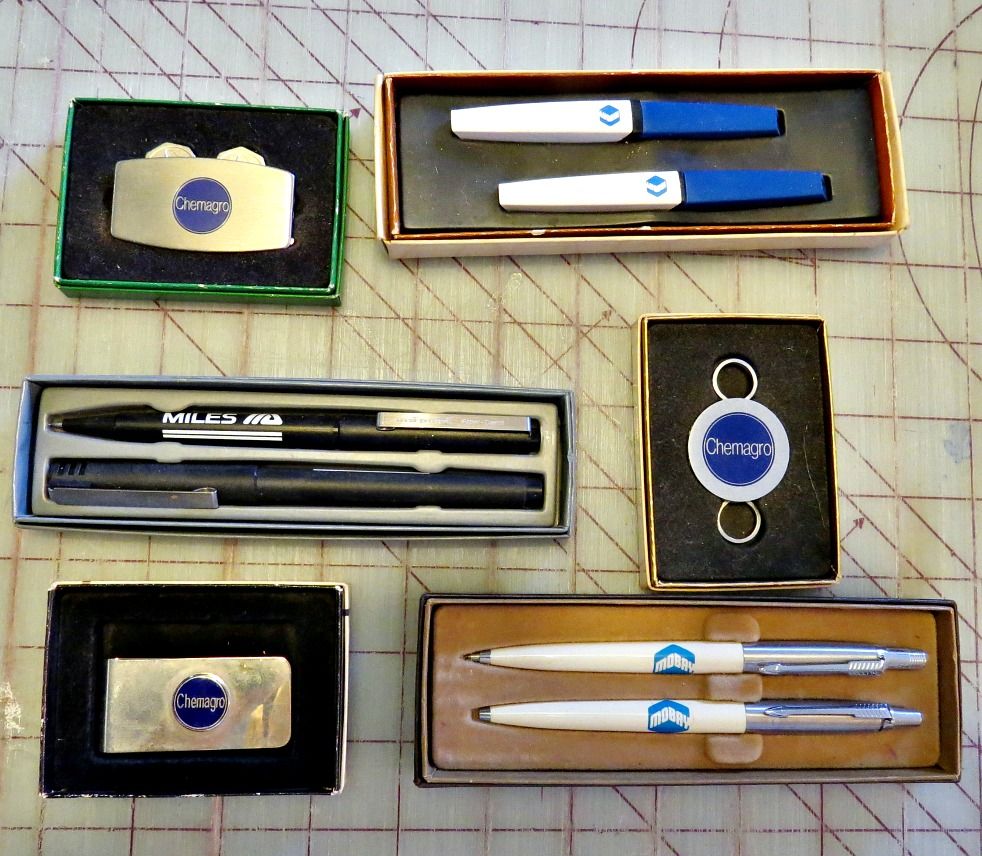 This is just a few of the many items he had. It meant the world to Greg that Nick was giving him these things and he didn't want them stuck away in a drawer somewhere.
That's where I come in.
We received a box of chocolates for Christmas and they came in a little wooden crate. You all know me, I couldn't throw it out.
I took what would fit, and glued the back of the boxes into the crate. Because this was going in Greg's man cave, I left the rough wood look.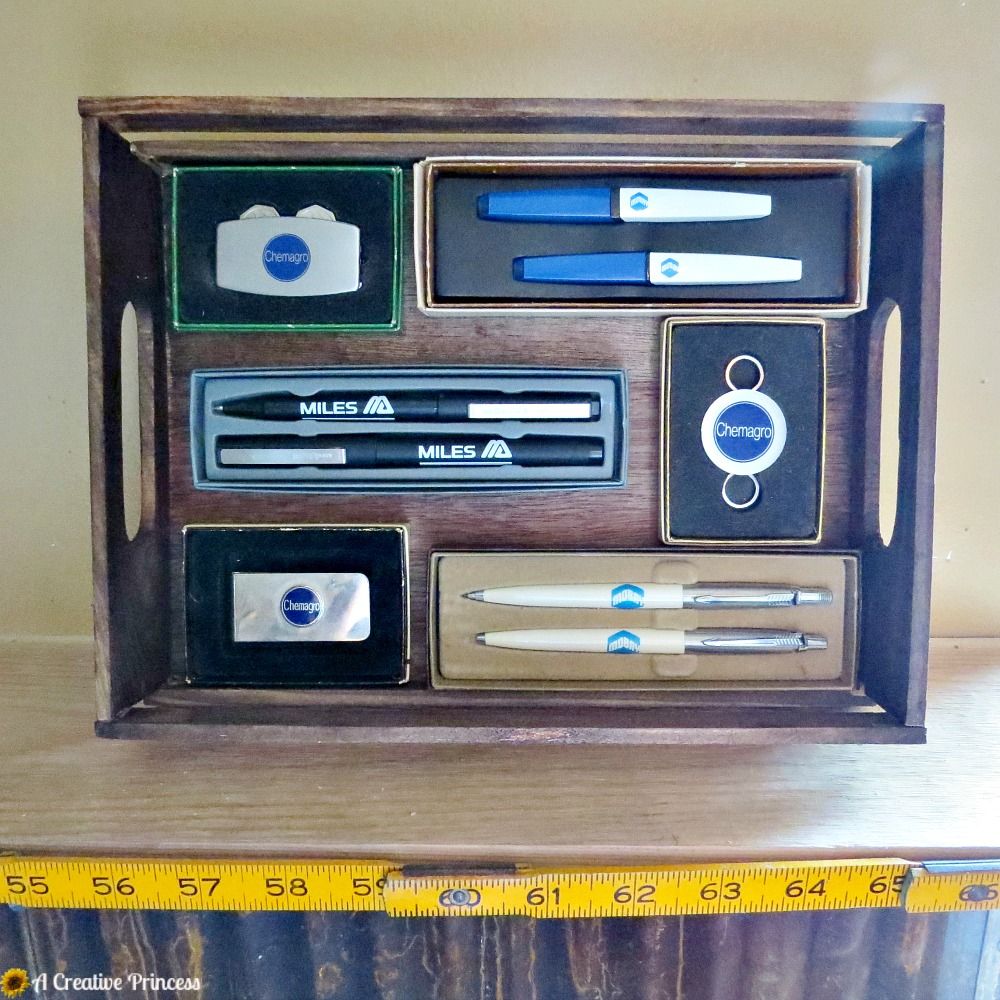 Now it's proudly displayed in the man cave, which, by the way, has terrible lighting!
Oh, and I received no compensation from Bayer for this post, although, I do sleep with one of their employees. ;)