Remember the shadow box that I made out of a box of chocolates (
Here
)?
Well, I actually had 2 of those boxes that I saved.
I filled this one up with bunny tails!
It all sounded like a great idea, but first, I needed to come up with the tails.
I decided to use pom poms and didn't want to run to the craft store, so I made my own.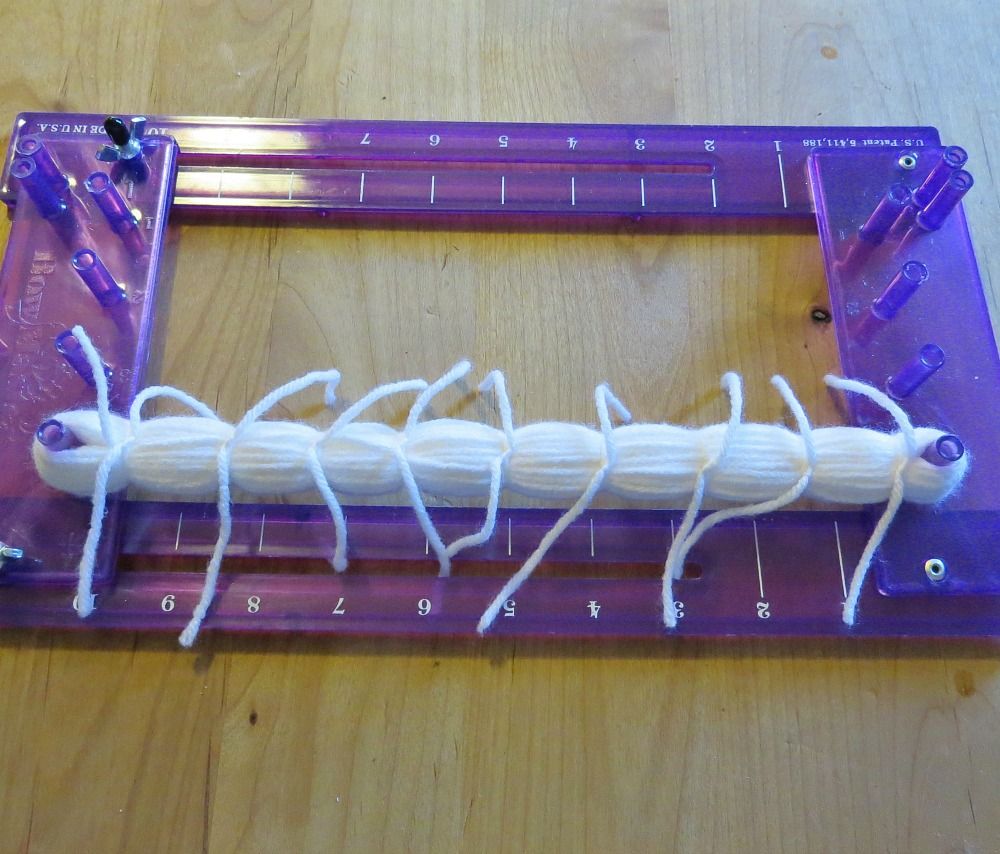 That purple thing is some sort of bow maker that I got at a garage sale one time. I have no idea how to use it, but it worked great for making little pom poms.
I wrapped the yarn around the two dowels about 40 times and then tied yarn pieces around it every inch.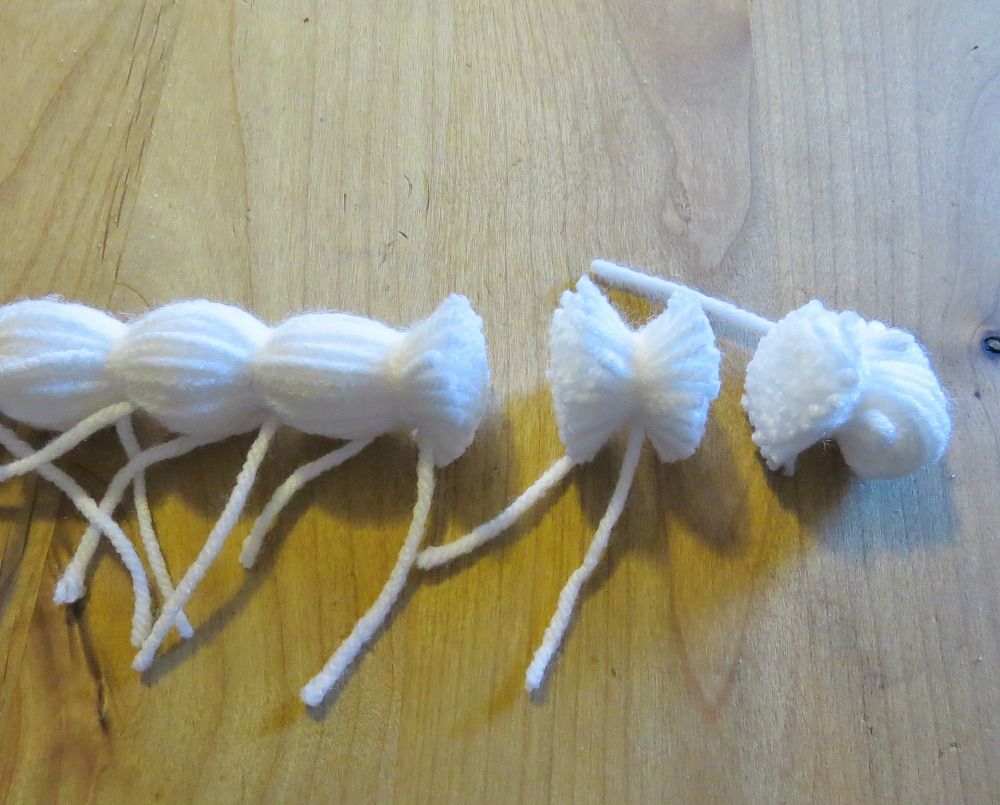 Slide the whole piece off of the dowels and then cut between all the yarn pieces and the loop at the ends.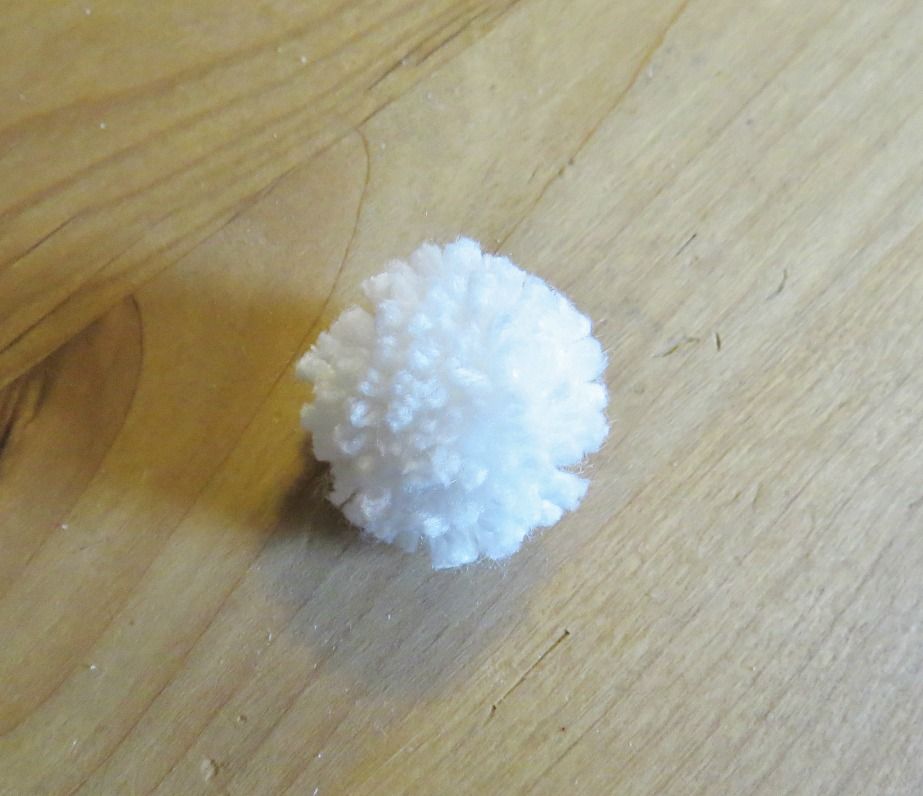 Start fluffing and trimming where needed and you have a bunch of pom poms all the same size. This went so much faster than if I had done each one individually.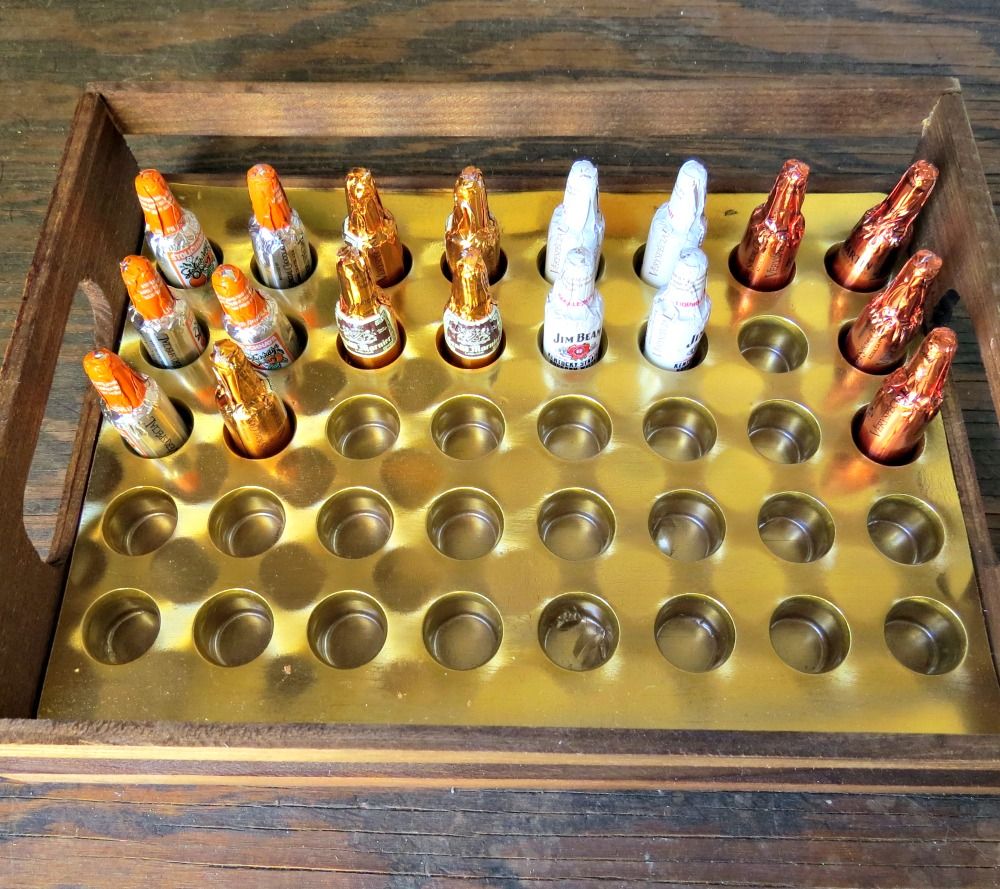 Okay, tails are done, now they need a place to sit. I used the crate again, like the shadow box, but this time I kept the piece that held the chocolate.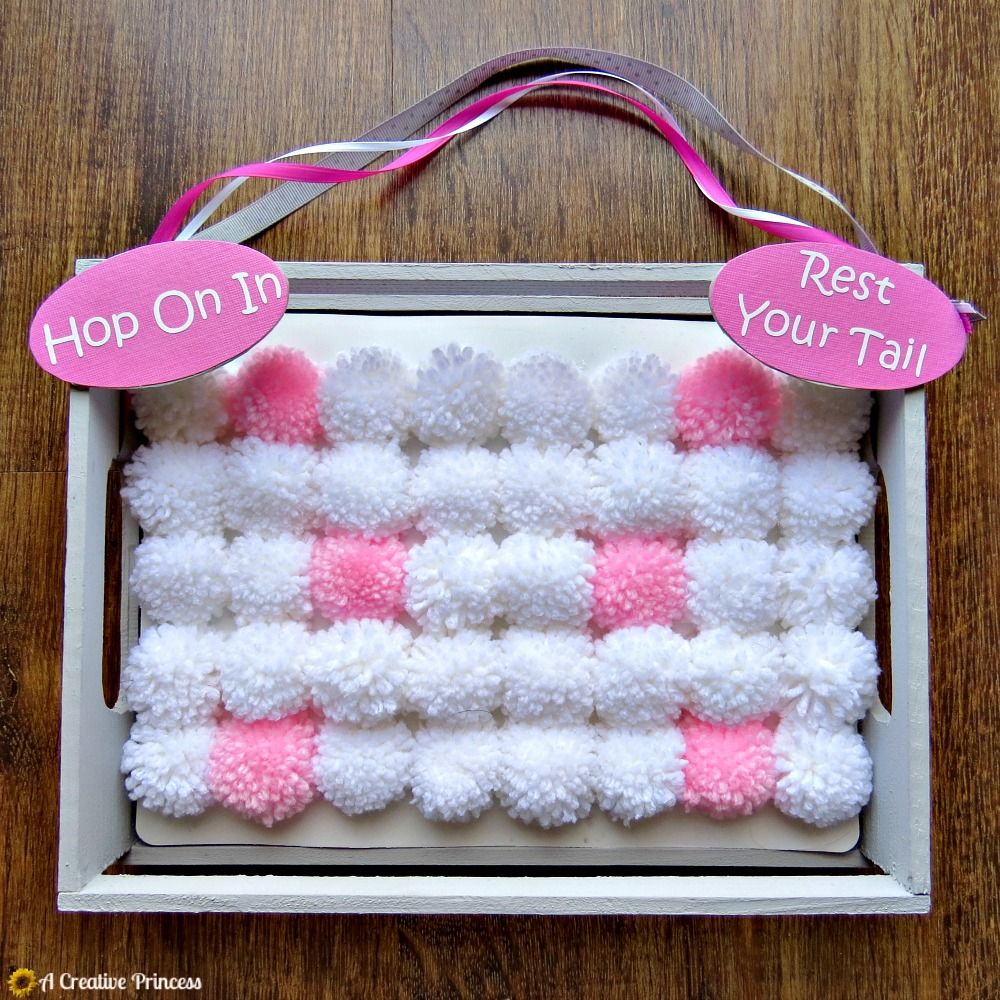 I spray painted the plastic piece and painted the crate with chalk paint.
For the little signs, I used wood ovals (egg shaped) with card stock mod podged to one side with vinyl letters.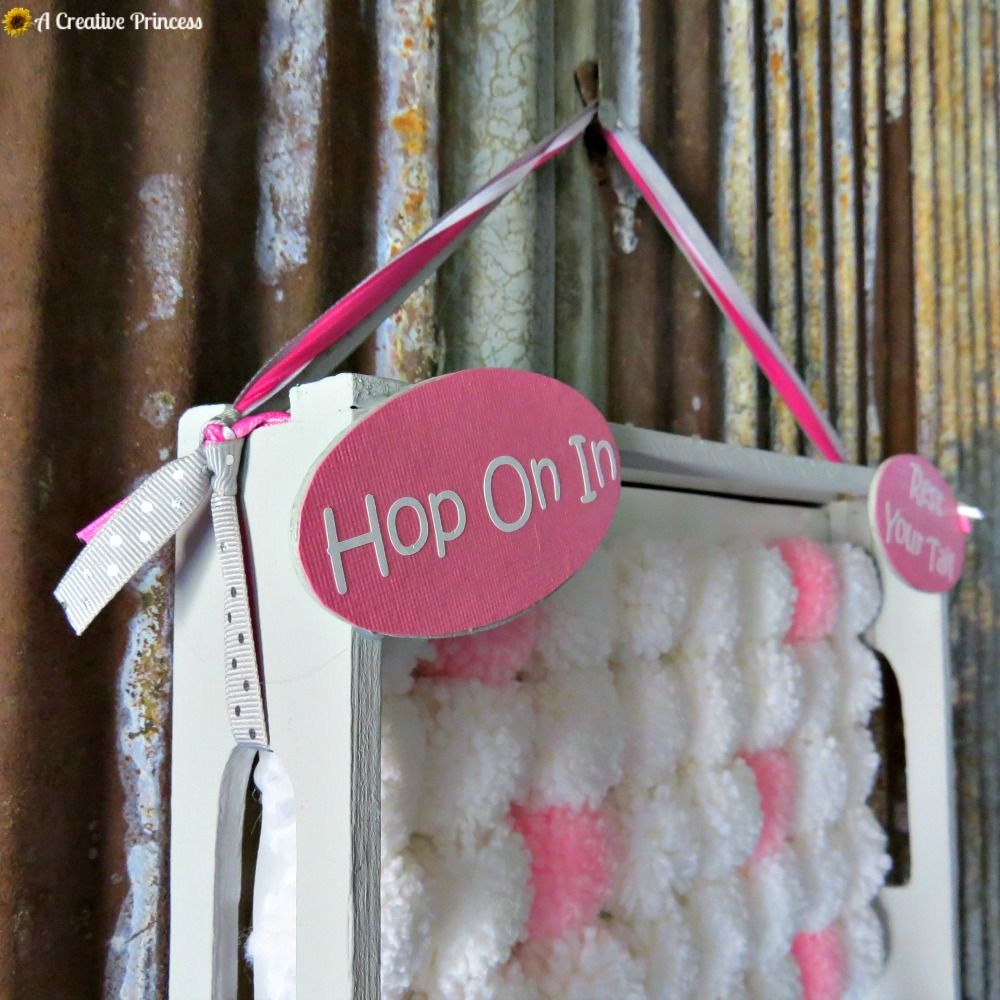 Then tied ribbon to hang it.
Have a great weekend!