I don't know about you, but I do a lot (probably all) of my crocheting in the winter.
It just seems natural.
Cold nights, fire in fireplace, Grey's Anatomy & Scandal on, crochet.
Anyway, I finished up a couple of baby blankets for the new grandbaby coming in July last week.
We won't know until March 2nd if it's a baby boy or girl, so these needed to be neutral.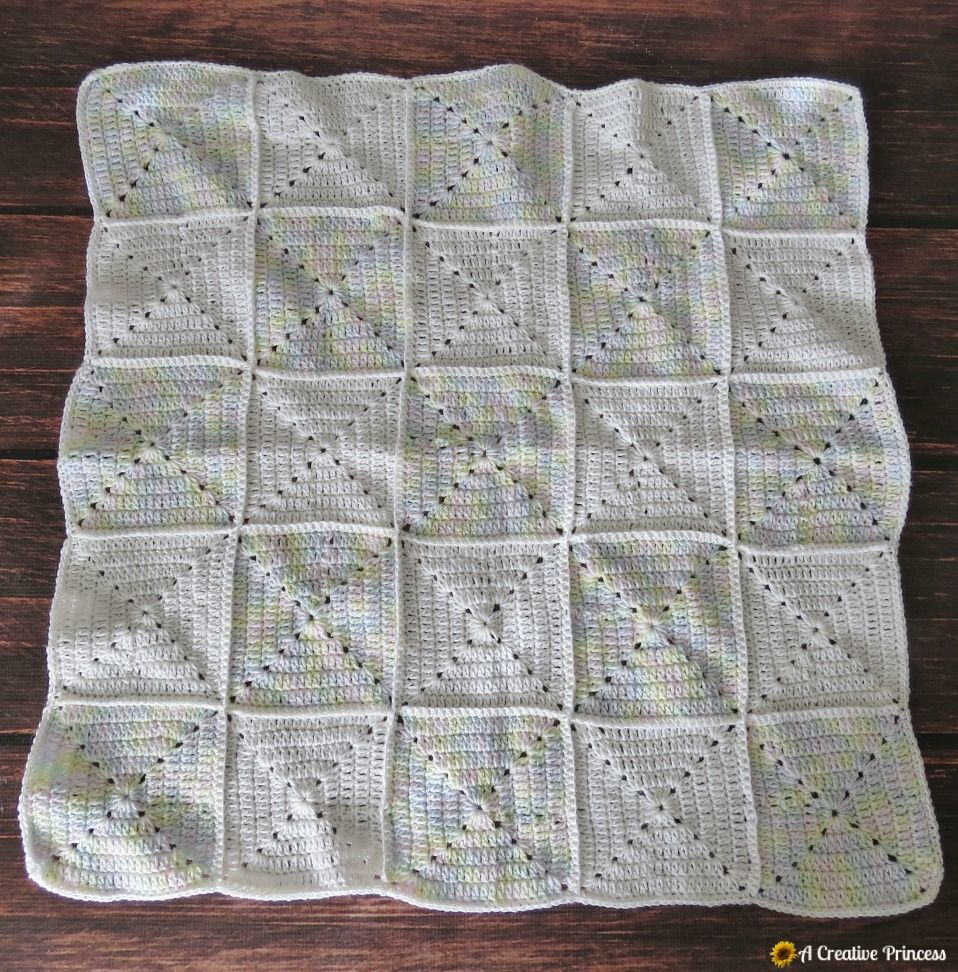 I found the Double Diamond pattern
Here
. She used 3 colors in either pink or blue and I plan on doing another one like that as soon as I know which to do. For now, I used just Baby Bee yarn in multi and white.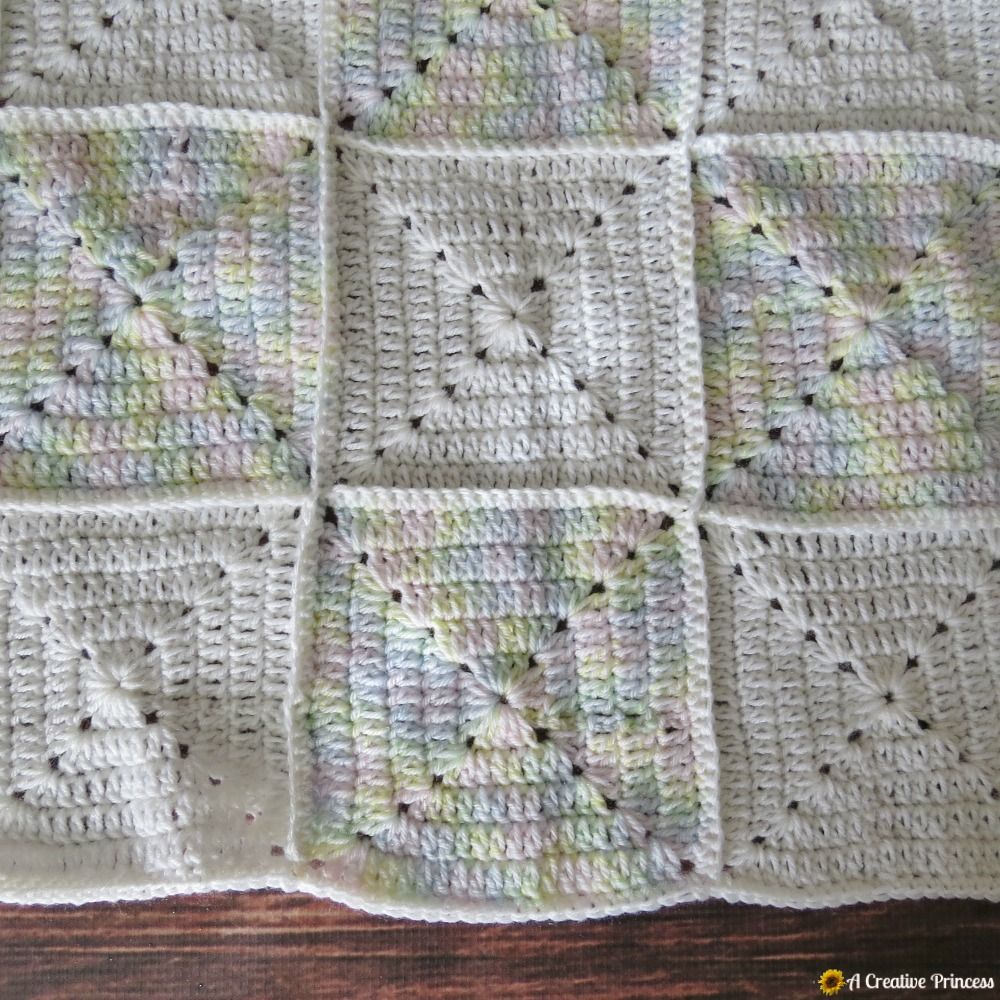 When using the 3 coordinating colors, it takes 5 skeins, so I bought 3 skeins of both colors.
The block blanket ended up with only using a little bit of the 3rd skeins, so with what was leftover, I started crocheting with the white and ending with the multi on one big block. Believe it or not, it actually turned out almost the same size as the first. Go figure!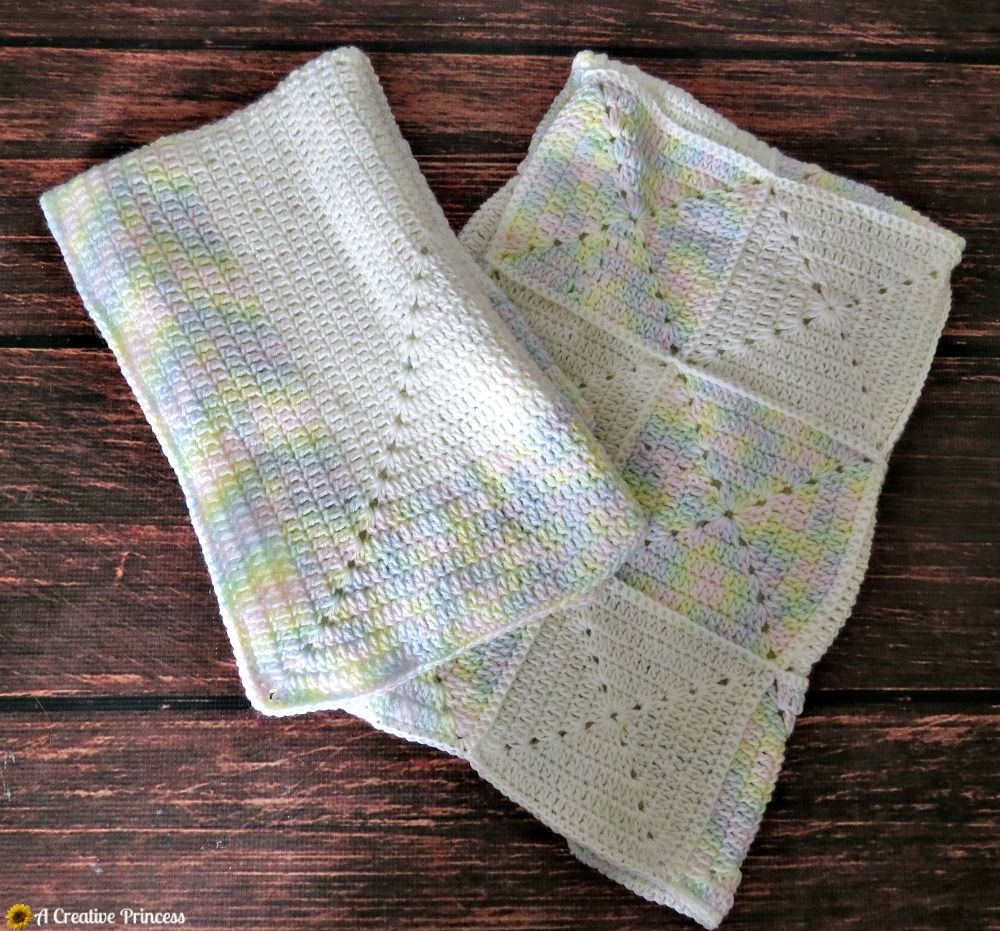 Two coordinating baby blankets. This may end up being my "go to" baby shower gift.