It's almost spring and that means it's almost baseball time!
Greg wanted me to make some sort of baseball canvas for him to add to a gift basket for a charity auction that he was putting together.
We all love our Royals around here and I was lucky enough to find the stadium cardstock at a local scrapbooking store.
The blank canvas was 16x20 that I painted an ivory color to soften the bright white bare canvas.
I mod-podged the cardstock on and them added the words that I cut out of vinyl. To seal the whole thing, I added another coat of mod-podge over the picture and letters. A lot of the lettering was small pieces and I was afraid they might eventually slip off.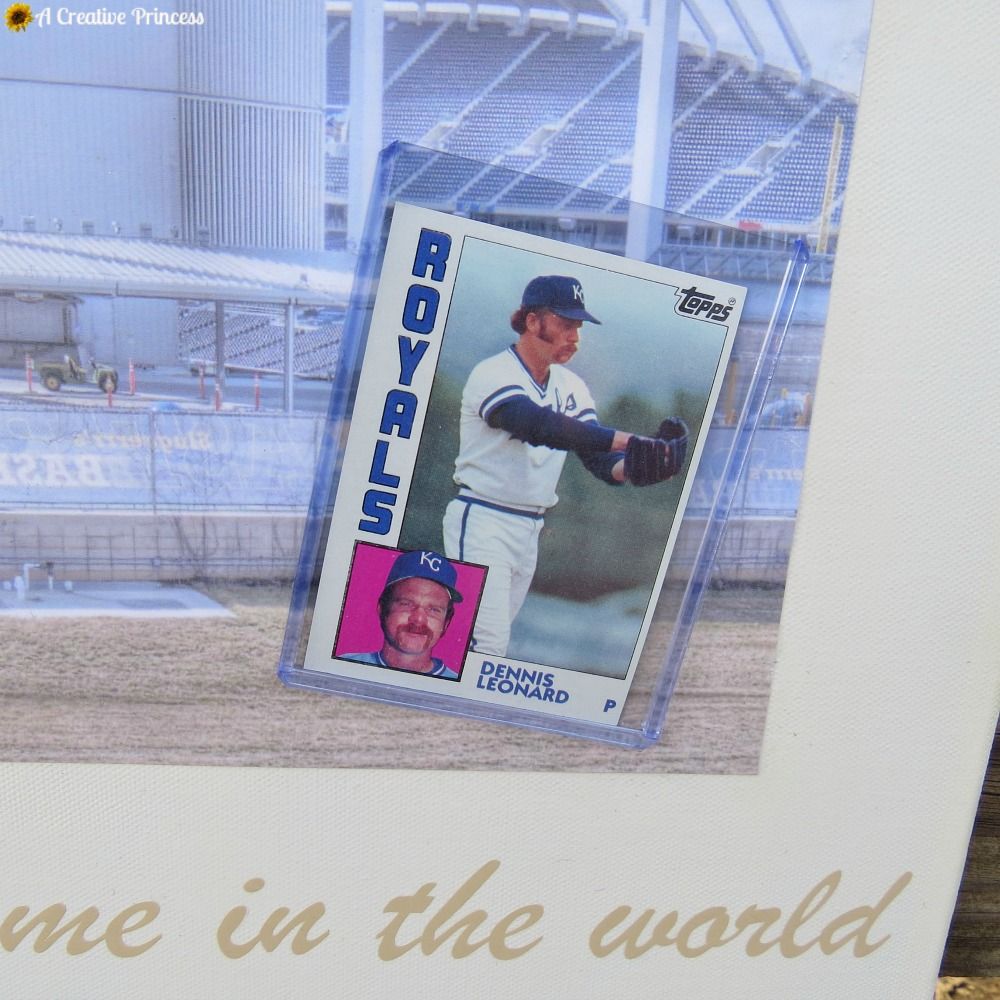 Greg found plastic baseball card holders that you slip the card in from the top. I used E-6000 to glue them on.
I'm pretty sure Babe Ruth knew what he was talking about!