I was sick last week and missed Jace's Grandparents Day at his school. Greg went and brought home all the treasures that Jace had made. One of them was a puzzle that he told Greg to be sure and give to Grandma.
I was so upset that I had to miss this day with him, but his puzzle meant the world to me.
He had all the little pieces in a baggie so Papa wouldn't lose any of them before he got home. I told Jace he ought to go in the puzzle making business because it actually took me awhile to get it together.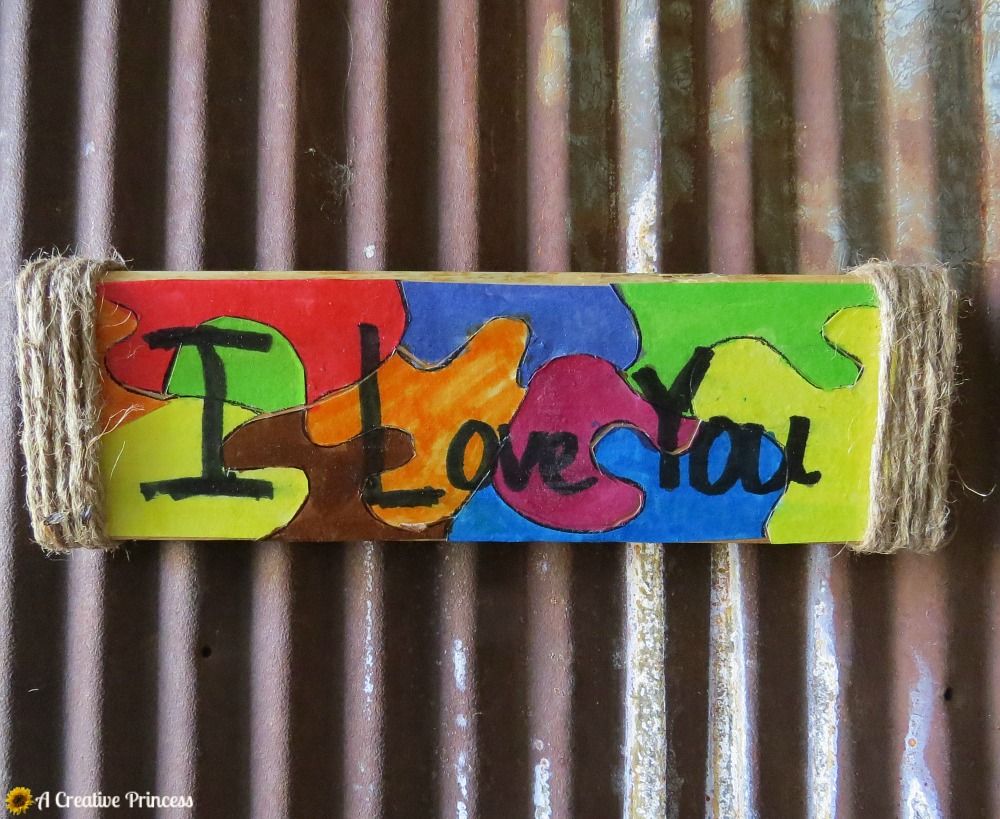 It makes me so happy to look at it and I didn't want to just file it away, so I mod-podged it to a slat of wood I had and tied jute around the ends. It actually fit perfect on the piece of wood. How lucky was that?
I had it hanging on the wall by the stairs, but then decided I wanted it in a place where I would see it every morning when I got up.
My first stop in the morning is the kitchen to the coffee station.
There couldn't have been a better place for it to shine.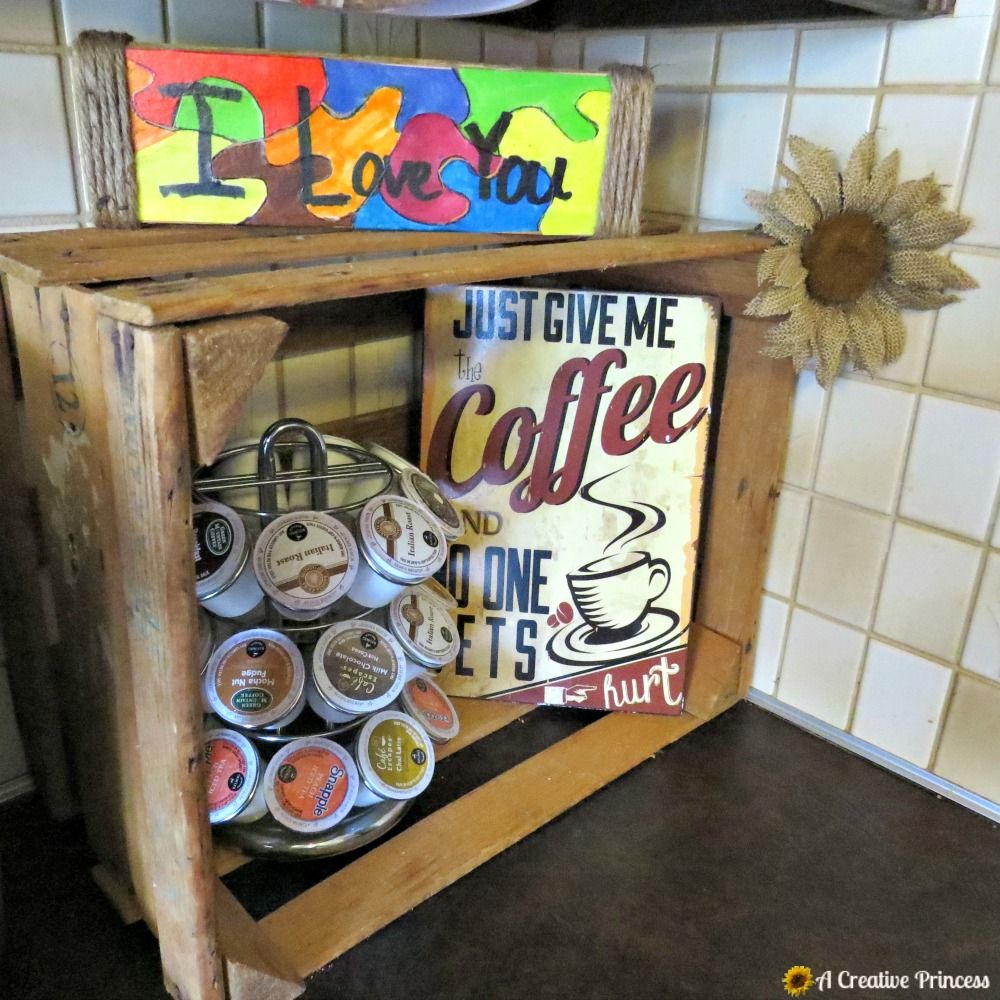 I love you, too, Jacer!
Have a fun Monday!