Brandon & Christina's baby boy will be here in July. That's right, we found out it's a little boy! My list of things I want to make for him is growing longer by the day and since July will be here before we know it, I better get busy!
I can now mark one thing off my list, I got his football cocoon and hat done.
Pinterest is full of these, but I found two tutorials that I really liked and understood. They're
Here
and
Here
and I just kind of combined them and used them both. You know, a little here, a little there.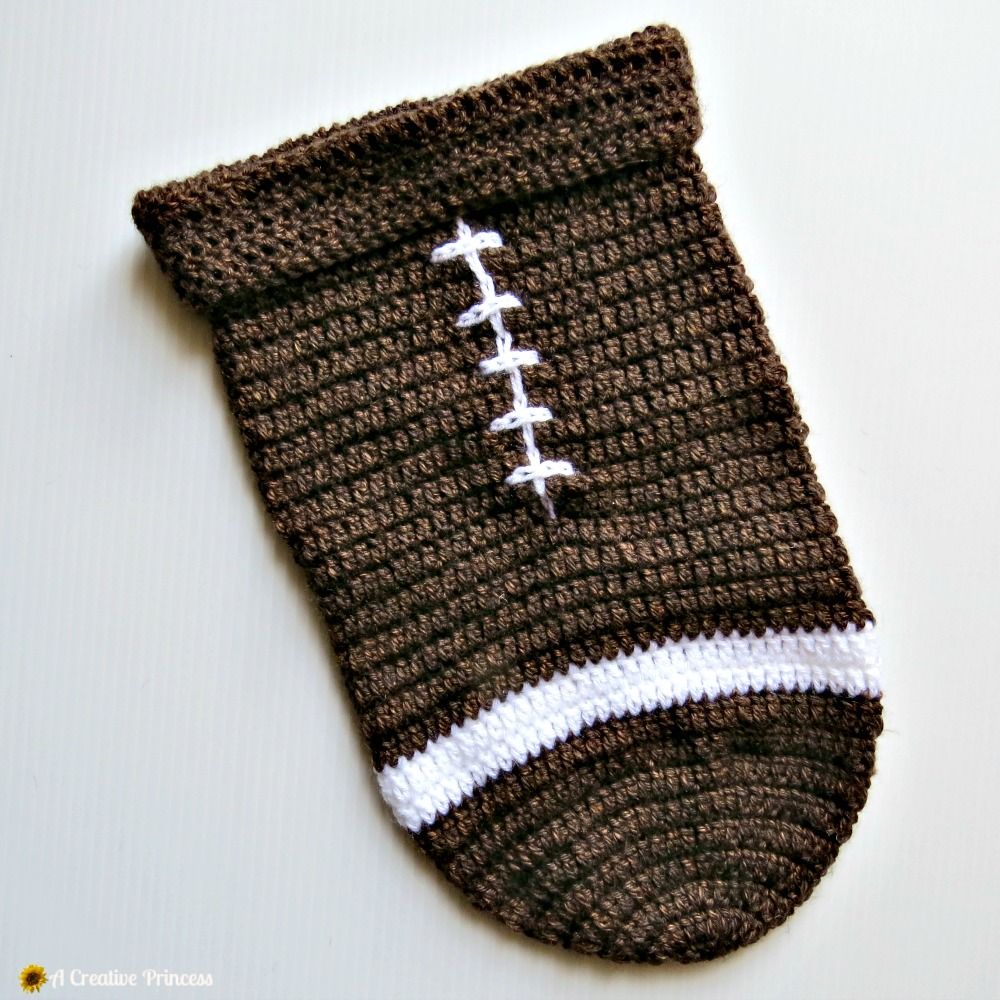 I'm only an average crocheter and was a little afraid of even trying to tackle this.
But I was pleasantly surprised that once I got started, it really wasn't that difficult.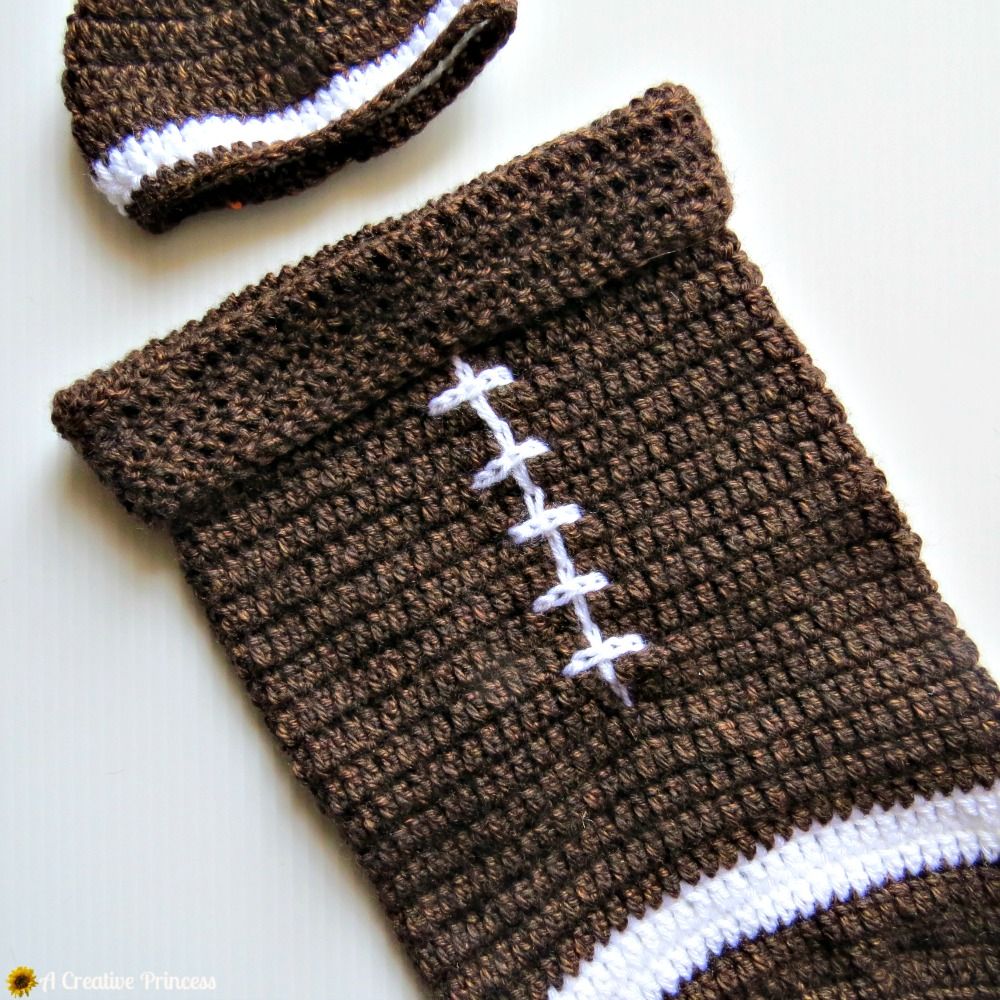 The hardest part I had was at the very end adding the white stitches down it. Let's not talk about how much I struggled with them. How can something that seems so simple, be so darn hard?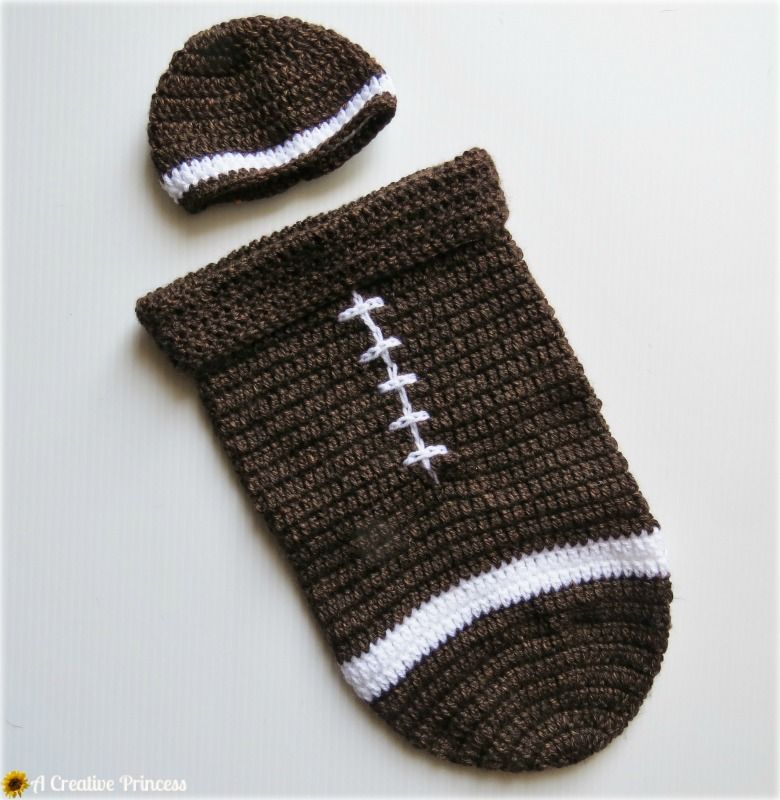 Little Ryker Lee is going to be so cute in his little football. I can't wait!
Have a fabulous Monday!