Last week, Triniti's 4th grade classes at her school had an oldies concert. (How fun is that?!) They all dressed in 50's style clothes, so of course, Triniti needed a poodle skirt. I got to work.
(The hem is actually not crooked. I should have paid more attention to the way I hung it up!)
I used flannel for the poodle to give him a little texture.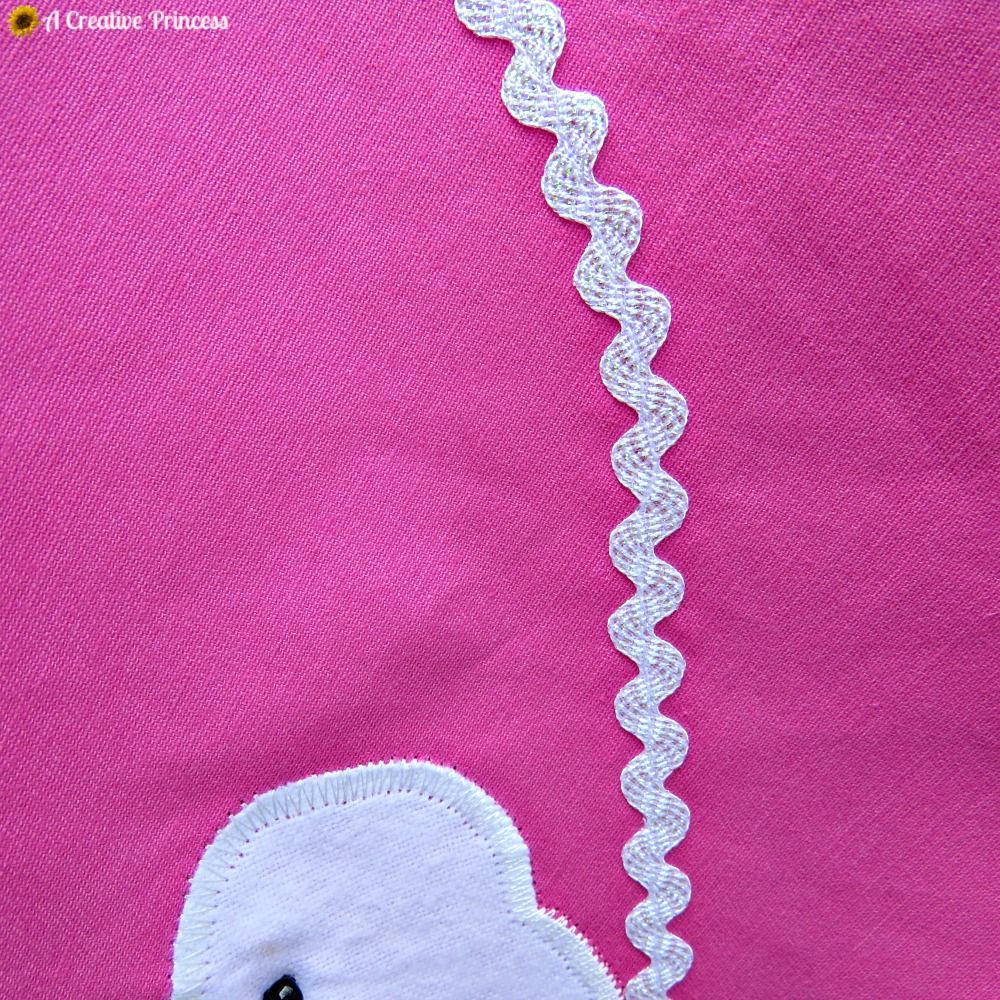 The ric-rack is just straight stitched on, but I did lay it under the poodle as I was appliqueing to catch the end there.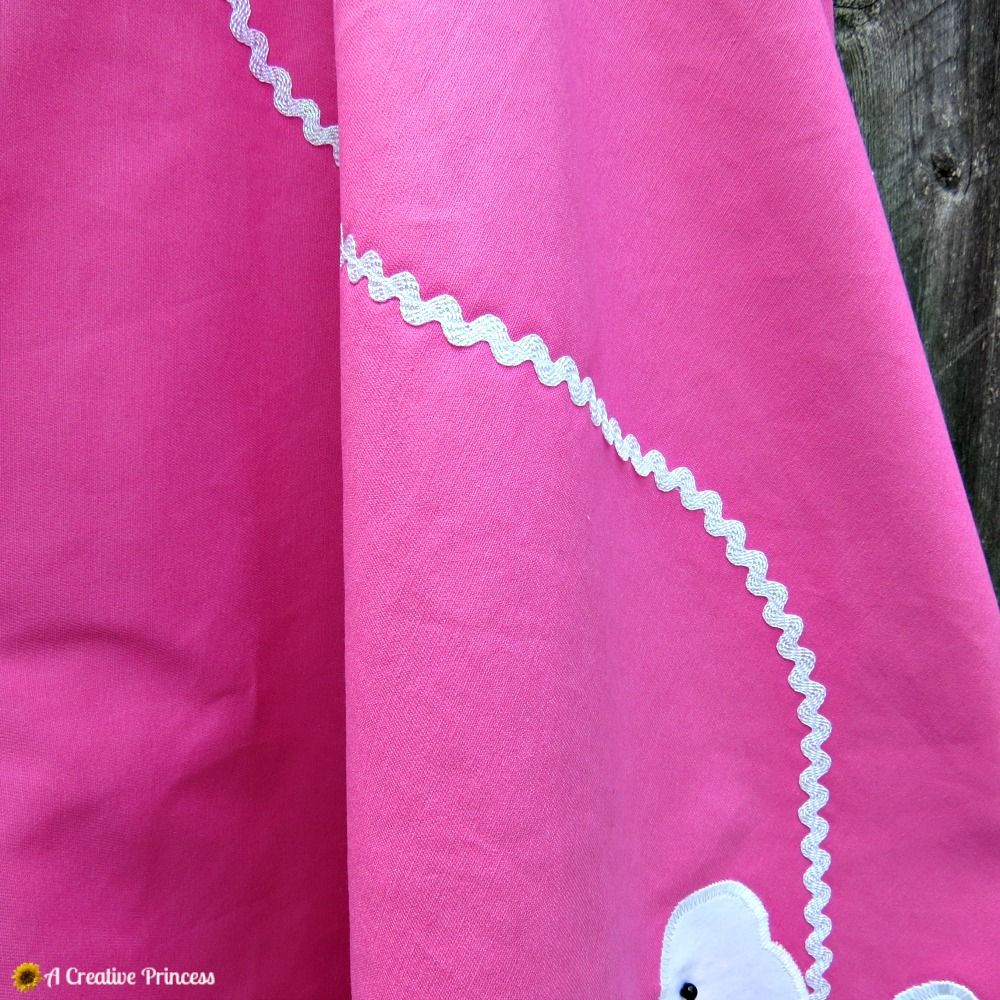 This circle skirt is so fun to sew up. You have to do a little math to get it cut out, but the
tutorial
is great and explains it real well. There are so many cute summer fabrics out there now and I'm already working on a few more skirts for the girls with matching t-shirts. They won't be near as long as the 50's skirt, so you don't need a lot of fabric.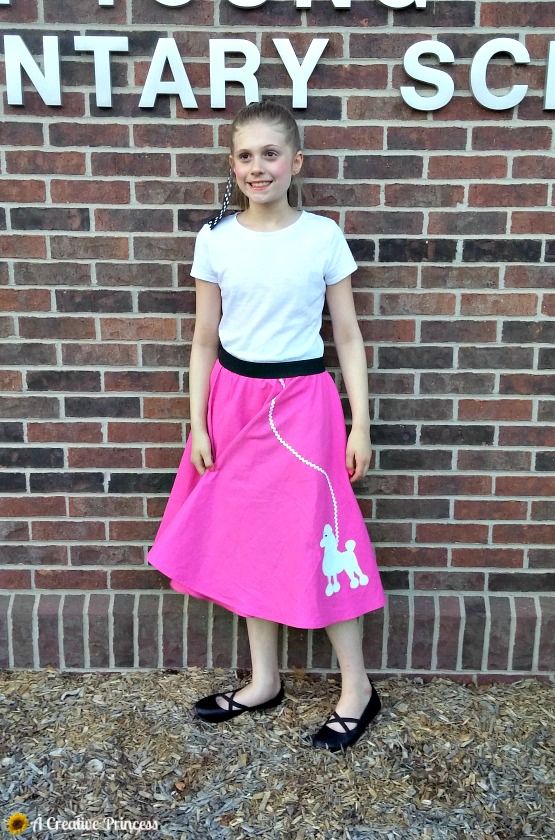 Have a fabulous Friday!