I always crochet when I'm watching my shows at night. I can't stand to just sit, so I crochet. Because I'm watching Grey's Anatomy or Scandal, I like simple projects that don't require counting stitches. This little baby blanket is perfect for that.
I started with a chain of 100, and all the other rows are half double crochet.
I told you this was simple!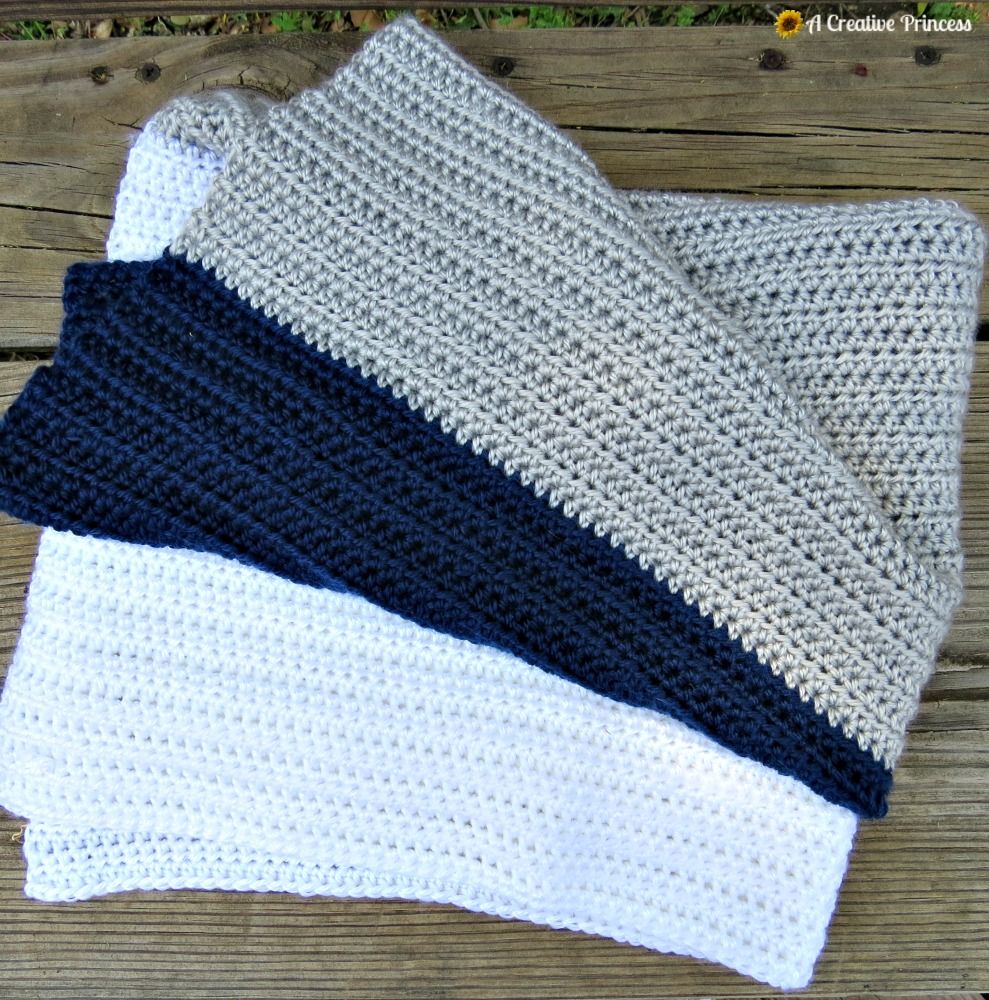 I used Yarn Bee's Soft Secret yarn in white, mist, and navy. Only 1 skein of each.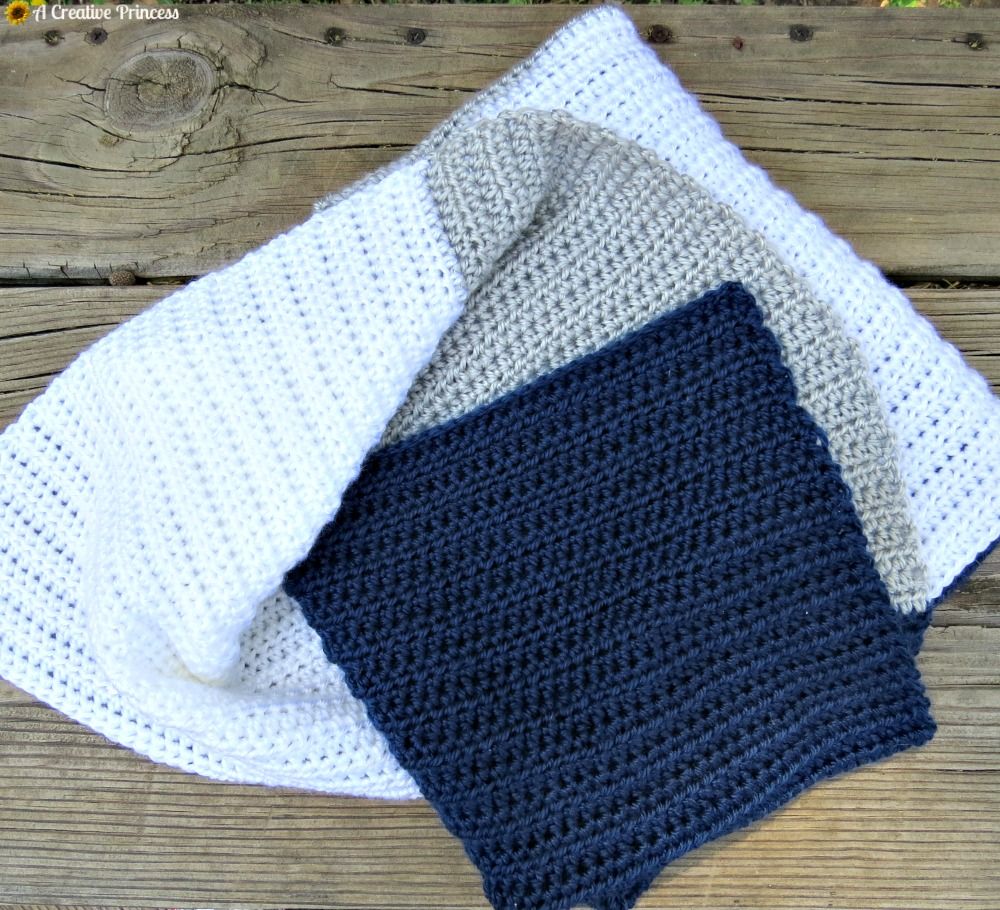 I started with the navy and when that skein was gone, I added the next color. It turned out to be just the right size for a baby or even a lap blanket.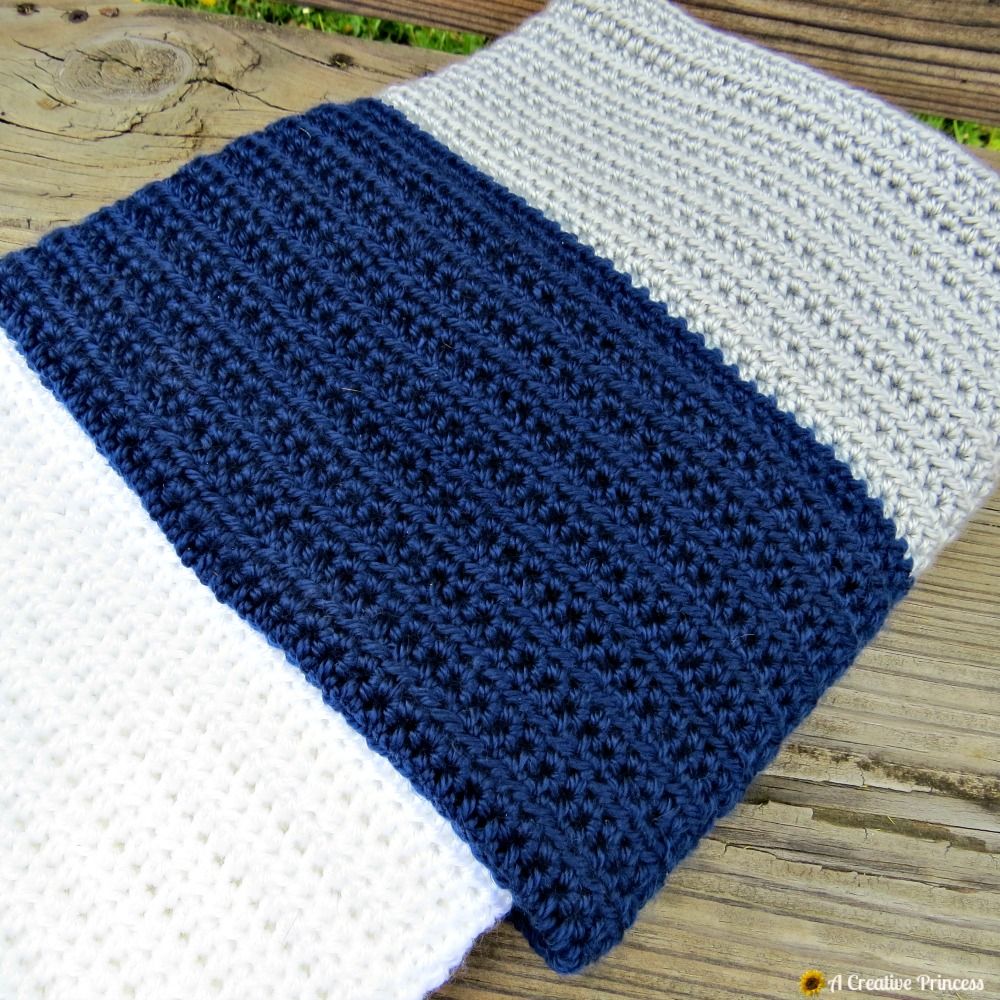 Have a great Monday!