My favorite part of summer is getting to spend more time with the grandkids. We all love hanging out, but we really love when we go to special places around town that you normally wouldn't go to. I've lived in Independence my whole life and had never been to the old (and they say haunted) jail on the square until last year when Jordyn, Jace, and I went.
Jace suggested this year we make a list of some of our favorite places to go so that we're sure not to forget any.
That photo was taken with the glass out of the frame. You'll see why in a little bit.
I jumped on the Silhouette to design and print our list off. I used the font Tilez. I sure thought I had everything on the page, but you can see when I printed, I cut off the very top and bottom. I spent one whole afternoon working on putting everything together, so I wasn't about to go back and change it all. Greg gets cranky when he's hungry and it was time to start thinking about dinner!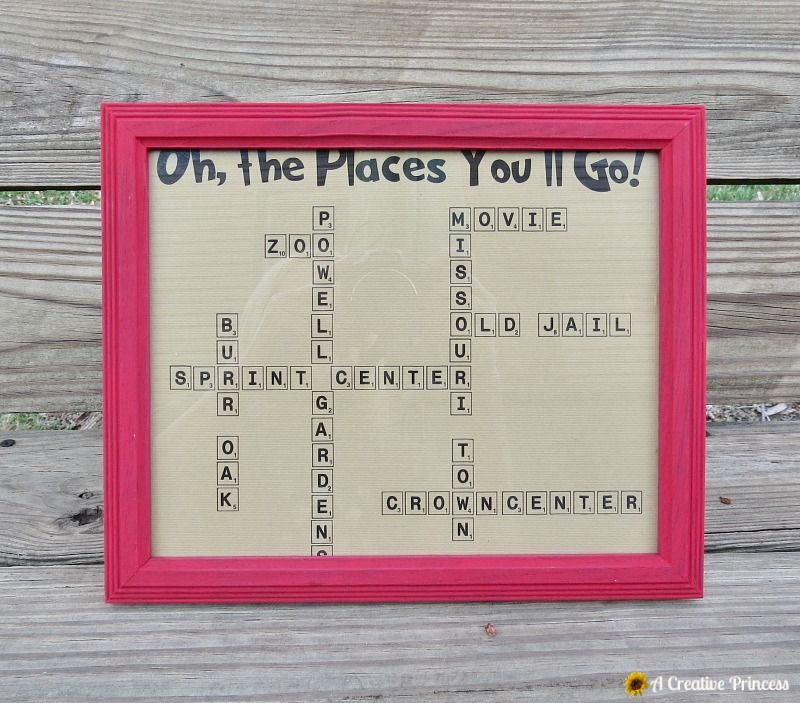 This is why I don't like taking photos with glass.
Hello, me in the reflection with the camera.
With the glass, we can use a dry erase marker and start crossing everything off as we go.
I can't wait!