Remember the kitchen towels with a top crocheted on them so you could hang the whole thing over a stove or drawer handle? You used to see them at all the craft shows.
Here's the new and improved towel holder. I really don't know why they didn't think of this years ago. You can use it for any towel and when the towel is dirty, replace it with a clean one.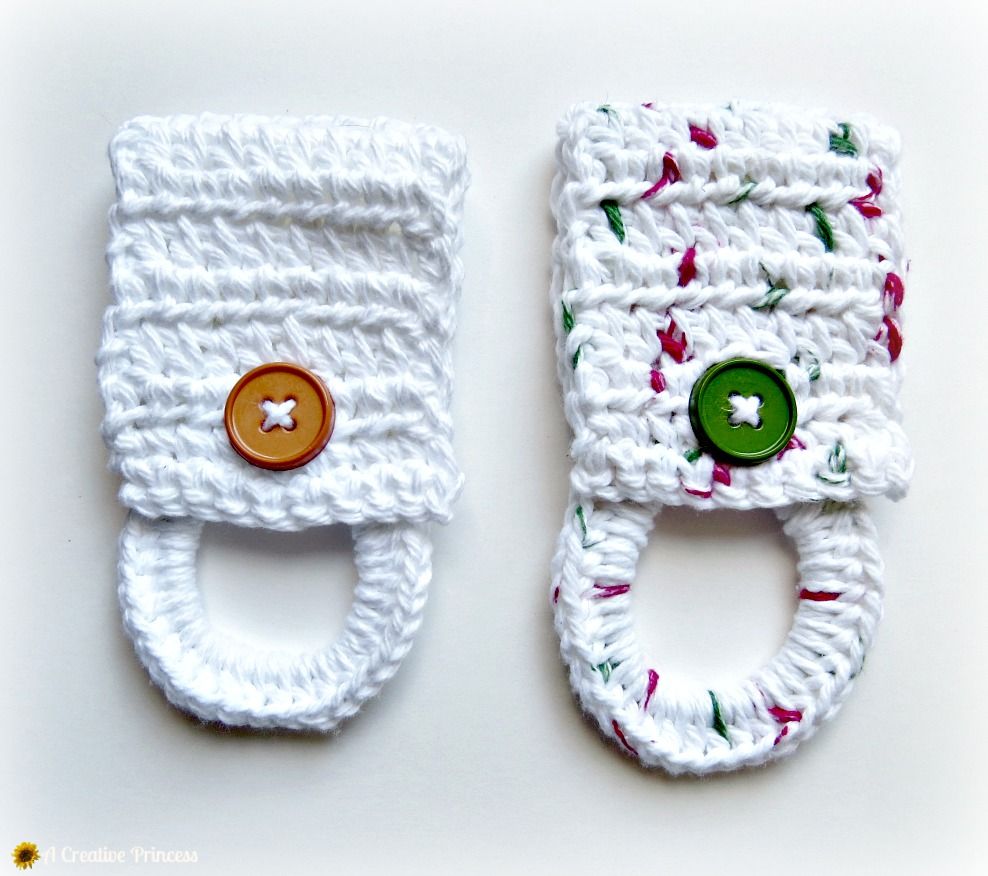 I wish I could give you an exact link to a tutorial, but I got the idea from
Little Birdie Secrets
and I used a ponytail holder instead of the magic circle for the ring like
Simply Crochet
did. I just kind of combined the two tutorials. They're both great, it's just whatever you prefer.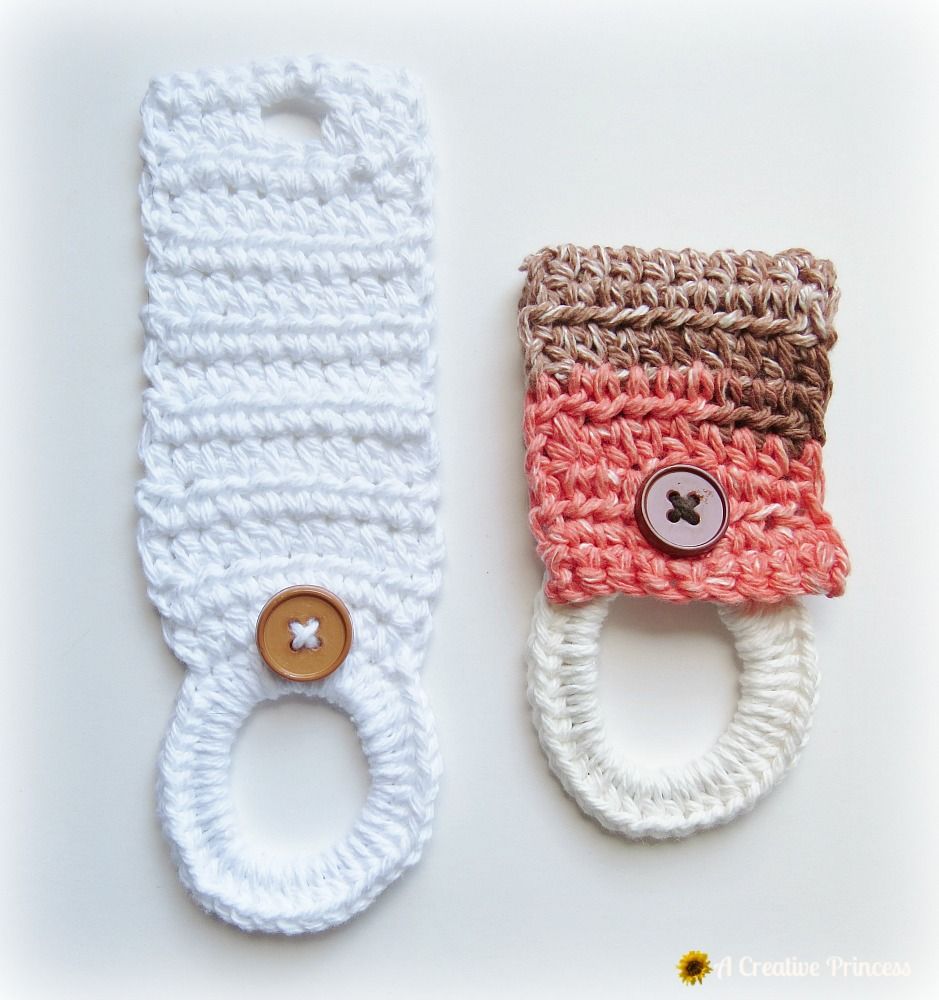 They're fun and fast to do and before you know it, you'll have a whole stack of them.
I actually tied the button on with leftover cotton yarn.
Now I need to go shopping for some cute kitchen towels. Why is it always the cute ones that get ruined or lost?
Have a great Monday!