You've most likely figured out what I did with the 4 crocheted squares that I had left over when I made my
Bed Runner
.
That's right. It was the pillow.
Not such a subtle hint, huh?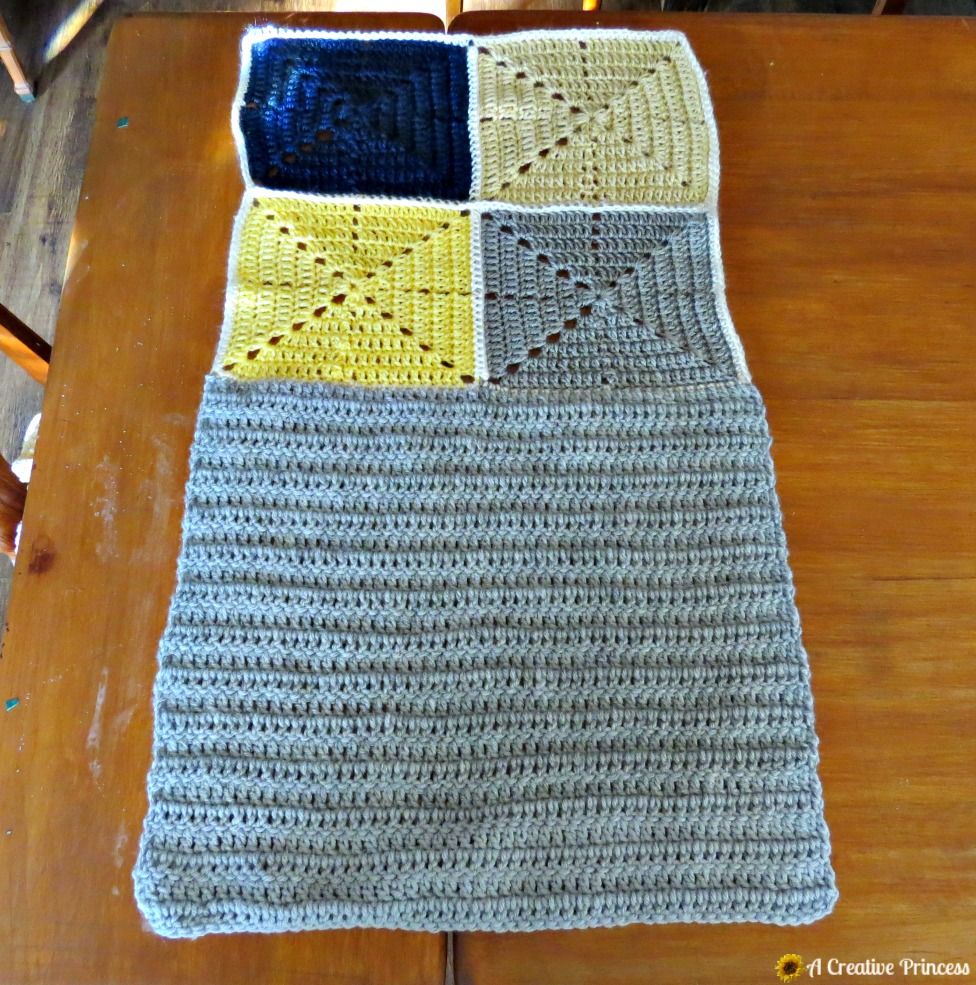 I took the 4 squares and joined them with a single crochet stitch and also did that all the way around the squares. I then took my grey yarn and joined it to one side and started making it the same size as the front with a double crochet stitch.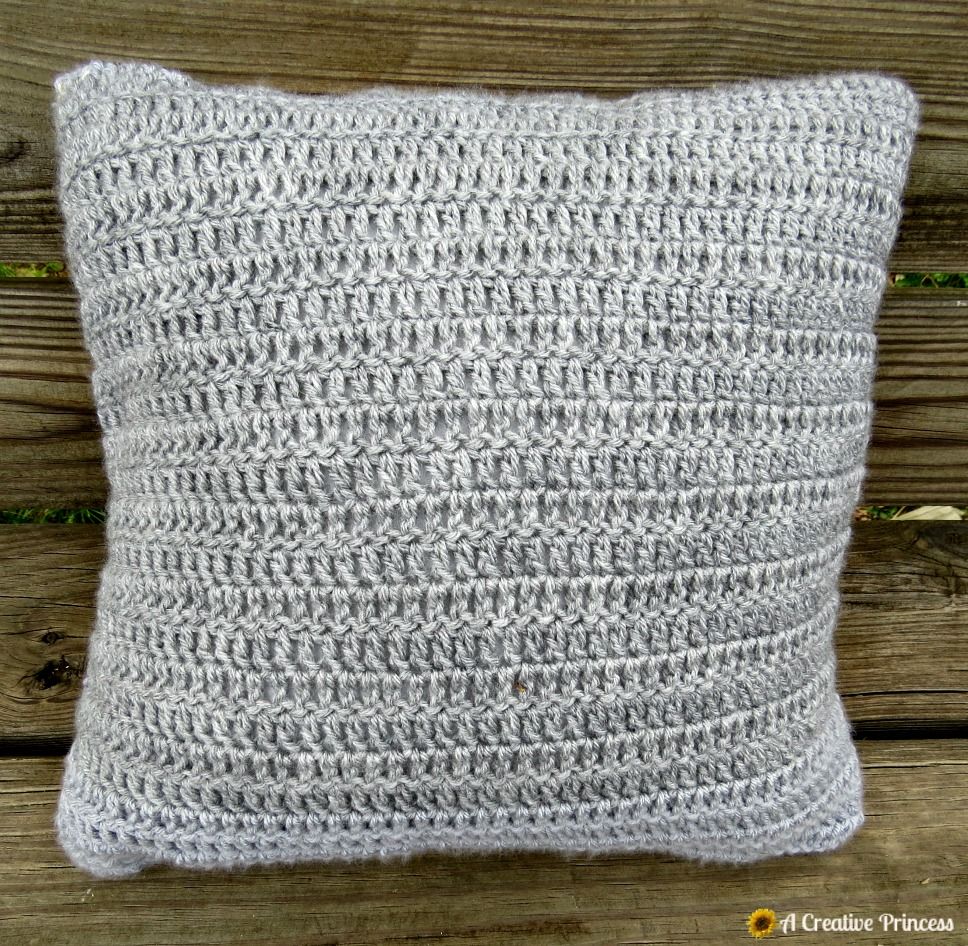 I folded it over and joined 2 other sides, put the pillow form in and closed it up.
Yeah, that explanation was clear as mud, wasn't it? I hope you know what I meant.
Remember, I'm not a real crocheter, I just fly by the seat of my pants.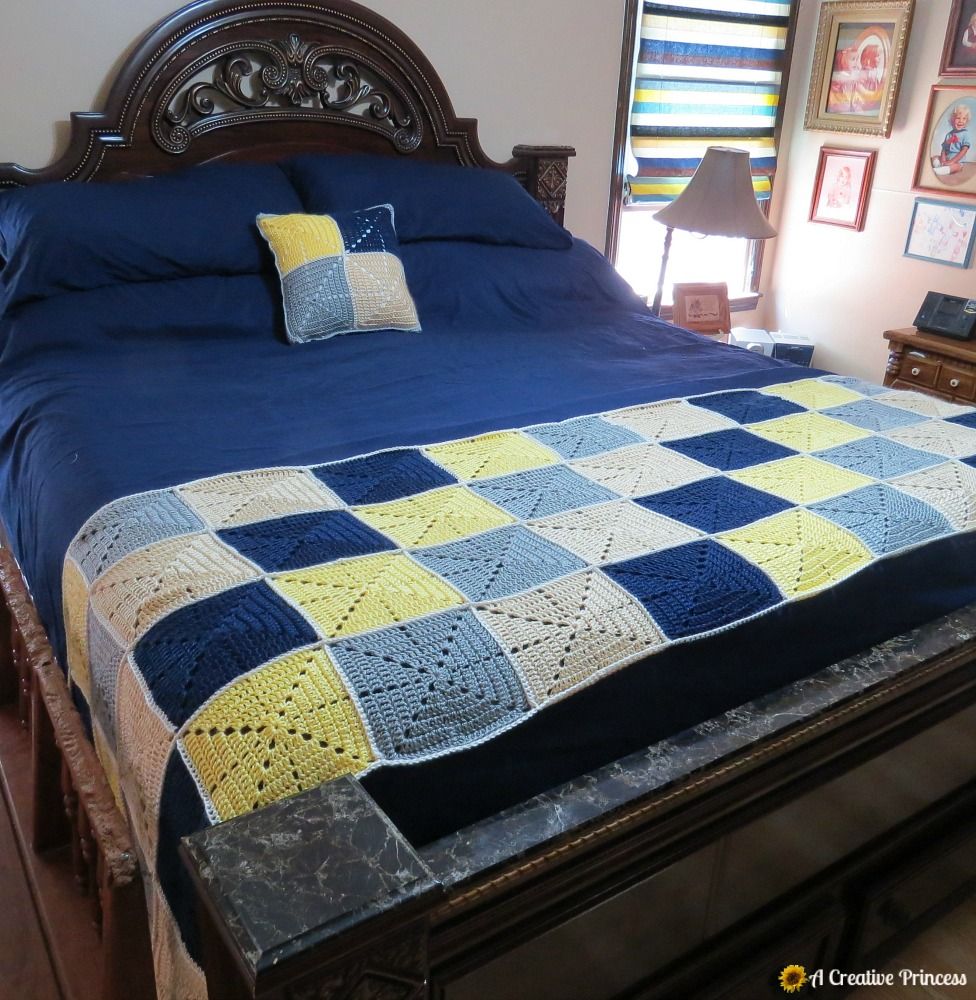 I'm loving the little changes to our bedroom!