A friend of mine sent me a picture of a flag made out of baseball bats and I thought that was such a great idea.
I didn't want it quite so big, so I made mine out of mini baseball bats that I found at Hobby Lobby.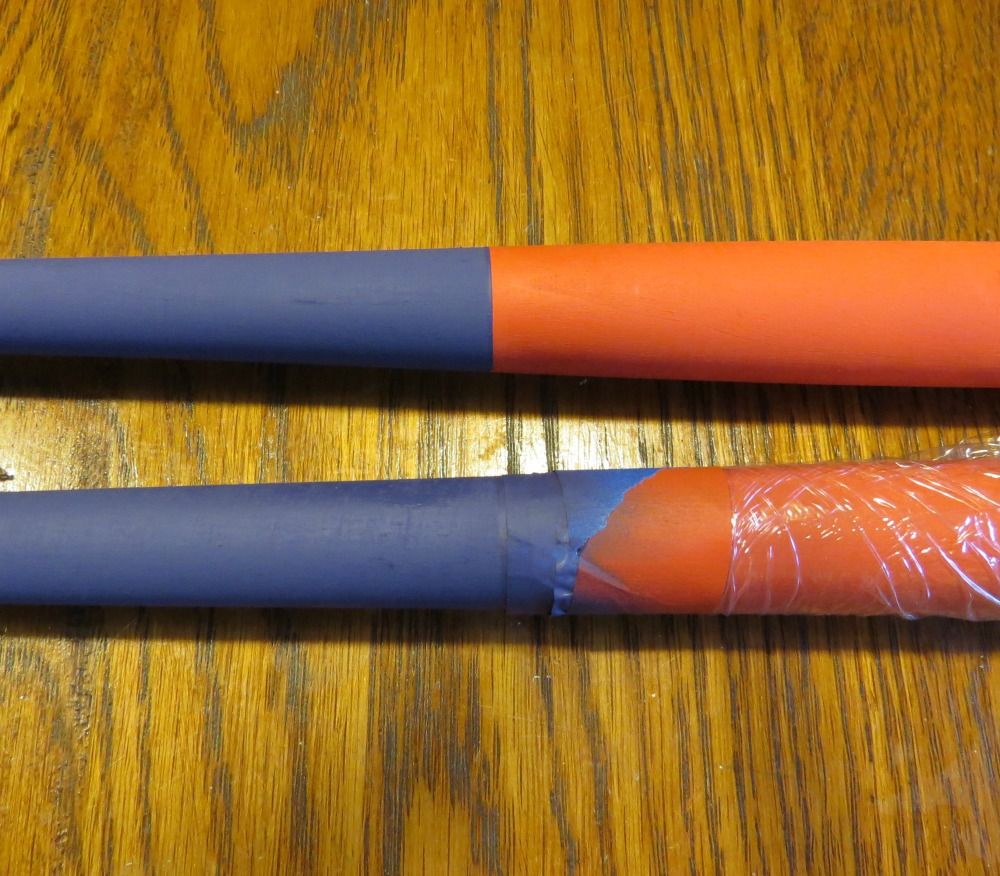 I bought 13 bats and spray painted them with chalk paint. Did you know that comes in spray paint now? I didn't, but when I found it, I wanted to see how it did. I love it!
I found the easiest way to keep the straight lines was to wrap painters tape around where the dividing line should be and then taped saran wrap with painters tape to keep any over spray from getting on the other section. It worked great.
I used wood shims for the back with wood glue to hold everything together.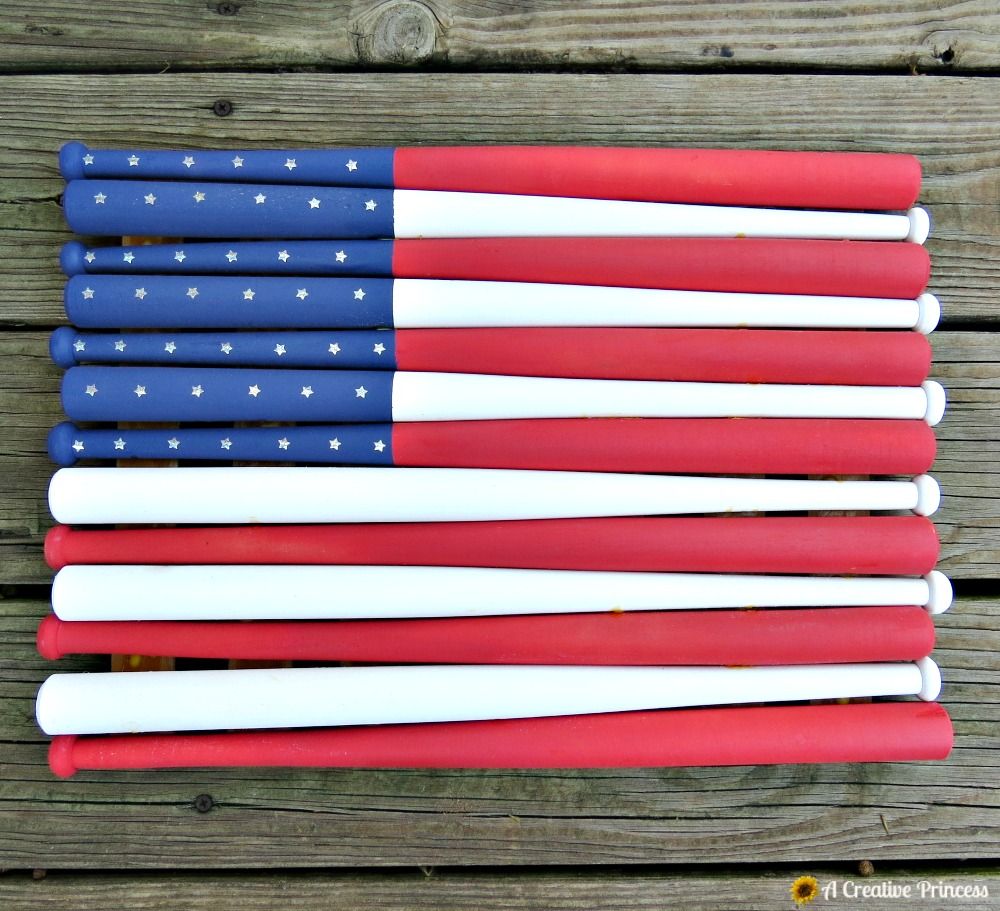 I went the easy route and used stickers for the stars.
What a perfect pair for my fireplace mantel!
(You can check out the Shadow Box Flag
here
.)
Have a great weekend!