I finally got grandbaby Ryker's quilt done!
Good thing, 'cause he'll be here in a few weeks.
I bought the pattern for this quilt from
Quilters' Paradise
. Actually, I bought the kit, which has all the fabric for the top of the quilt included. The colors were perfect.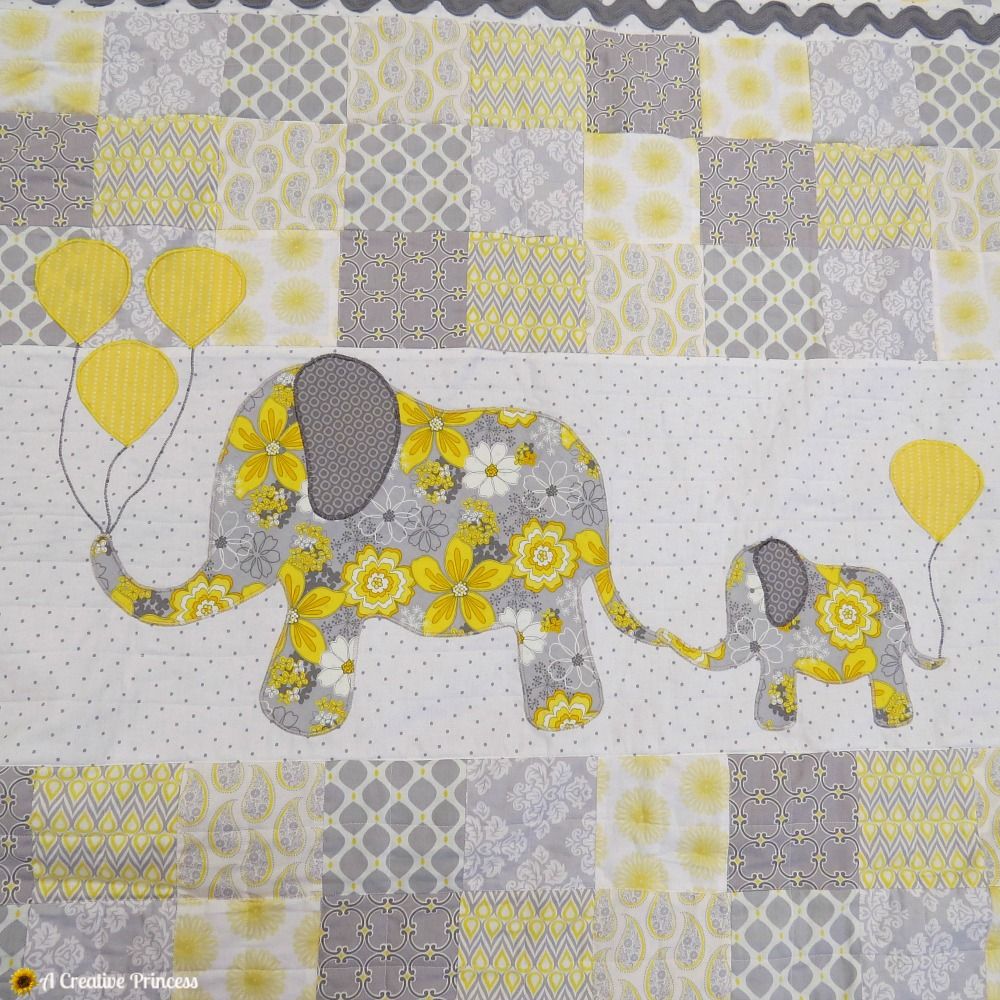 I machine appliqued the elephants and balloons and...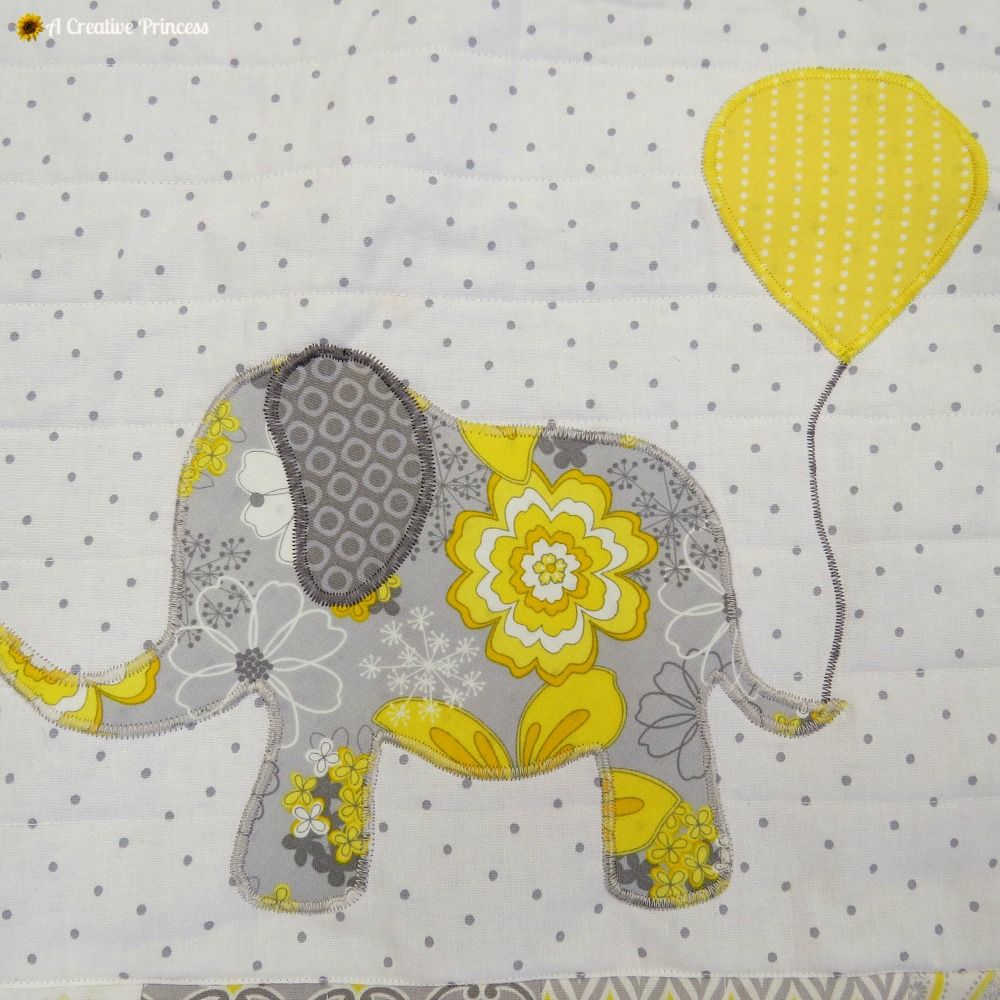 used a little dot of fabric paint for the eyes.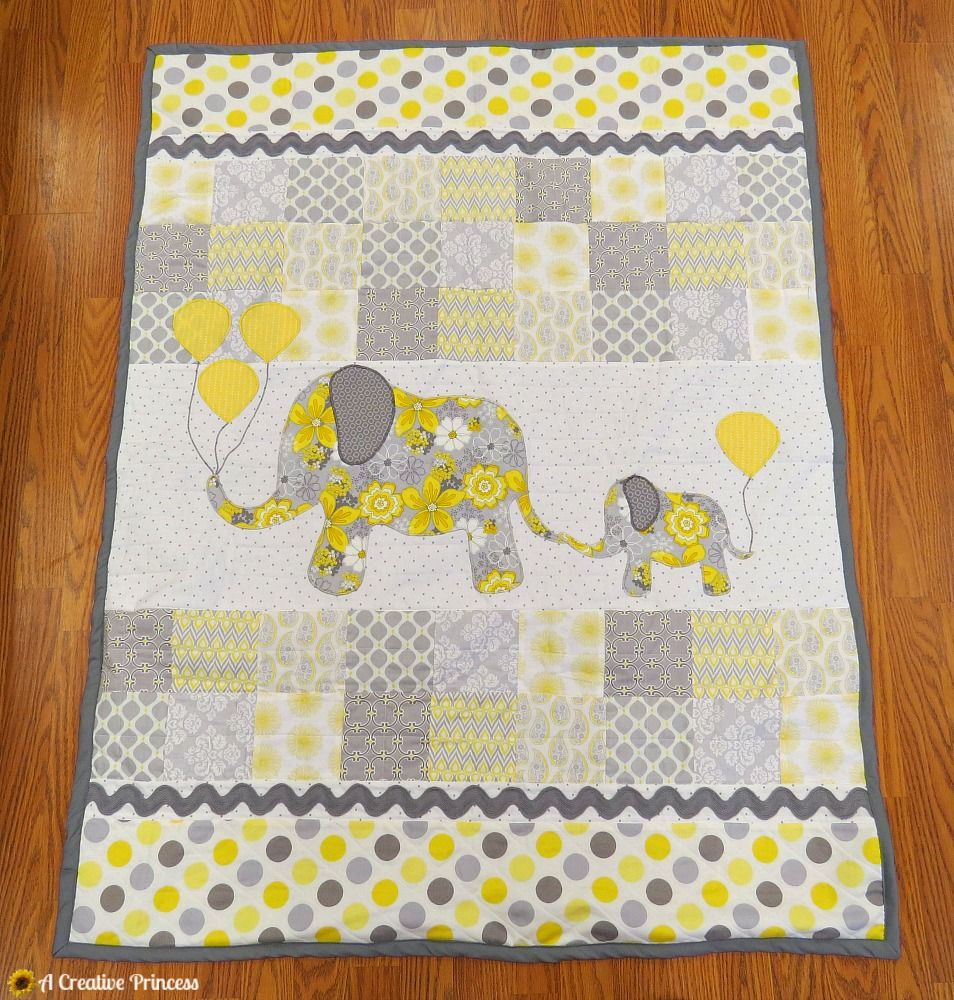 So, you got the quilt done, Terri, what are you going to do now?
I'm going to Disney World start sewing the diaper bag.
Have a great weekend!