I actually wanted to make this using baseballs, but knew that it would be way too big for what I wanted.
So I used round dowel caps instead.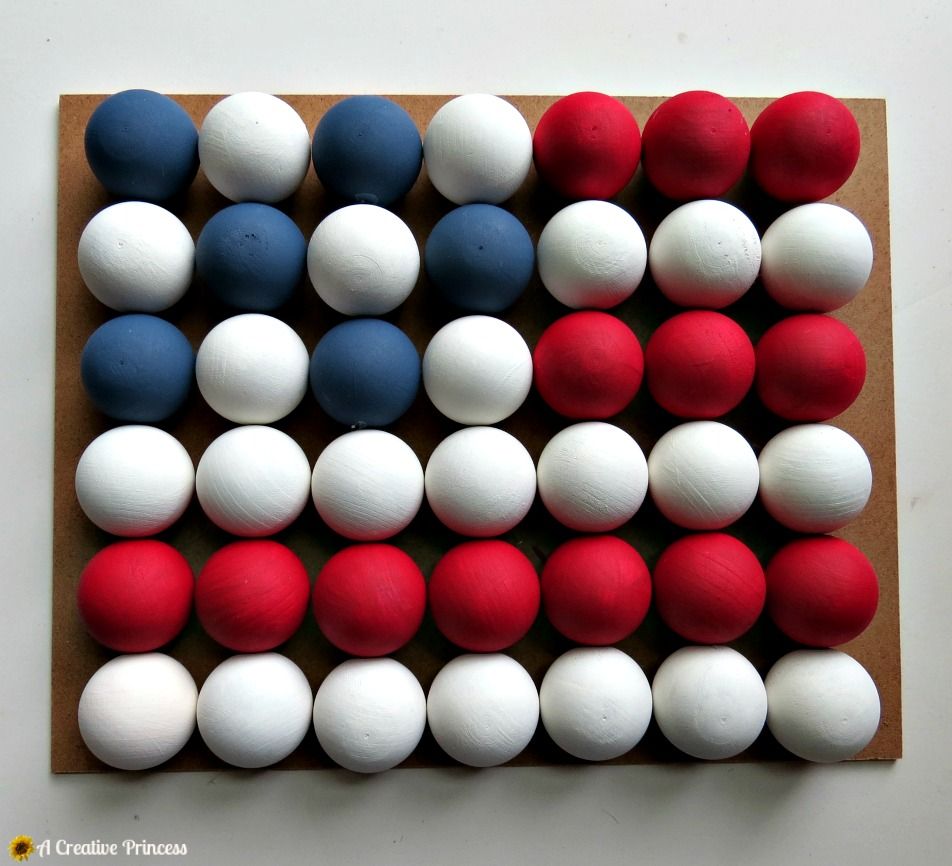 Yes, that's a little different than the finished version which proves that it's a really good idea to measure twice and hot glue once.
I painted all the caps red, white, and blue and then hot glued them to the back of the frame. I thought there was enough room around the edges so that it would just lay back down. Wrong. I pulled all the caps off, rearranged them, and glued them back down again.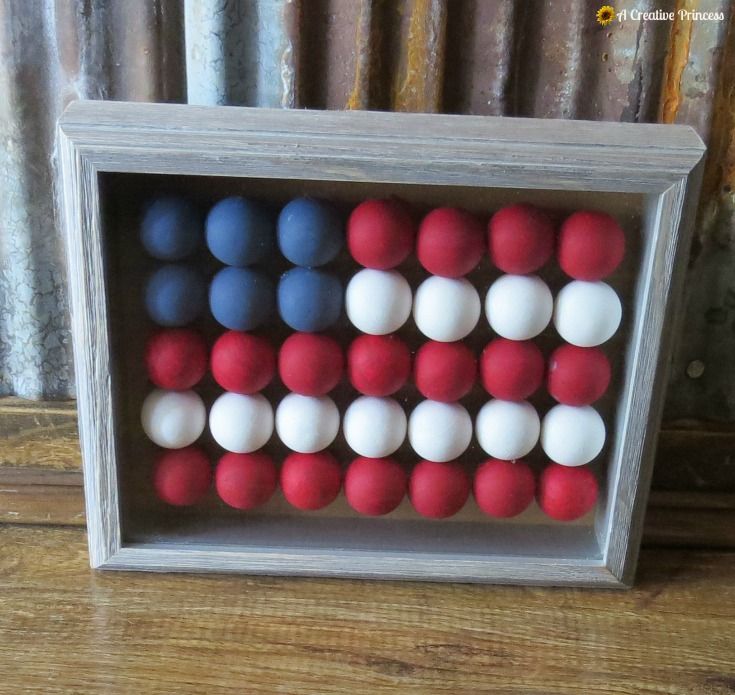 It ended up with a different look, but I'm thinking I like it better.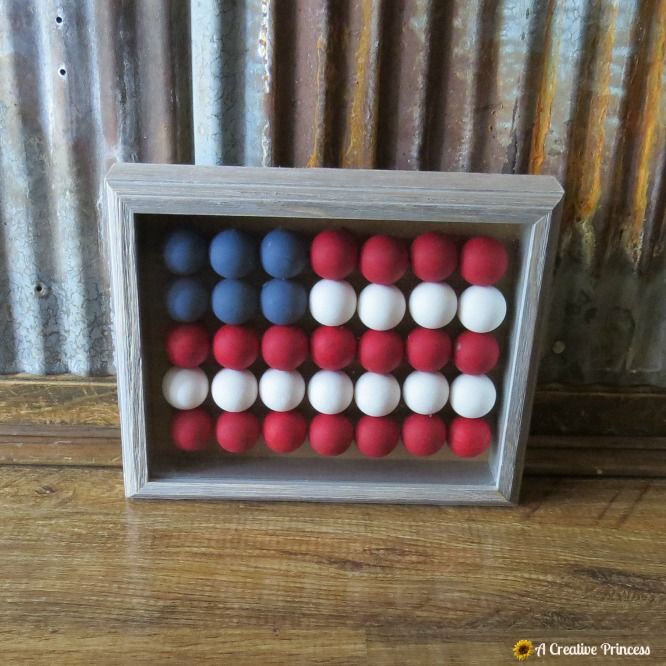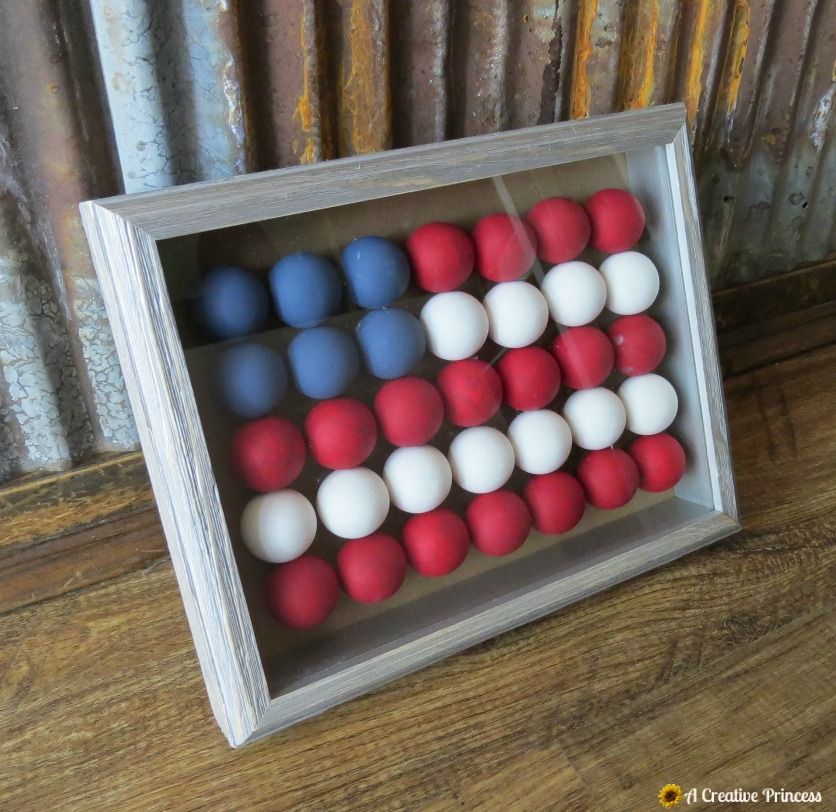 I'm getting ready to start on another flag made out of mini baseball bats.
Wish me luck.