Here's my disclaimer for the day. These photos are bad. Really bad.
Remember, though, it rained here the entire month of May. Okay, there were actually 4 days that it didn't, but out of 31, those 4 don't count.
I made the signs and waited and waited for a day to get a good picture. Didn't happen. I gave up, so everything is soaked and messy around the signs. I'm kind of impatient like that.
I've never tried this technique before, but saw so much of it on Pinterest that I wanted to give it a try.
I printed the words out and then traced them with a pen onto the board. It leaves a little indentation when you pick up the paper.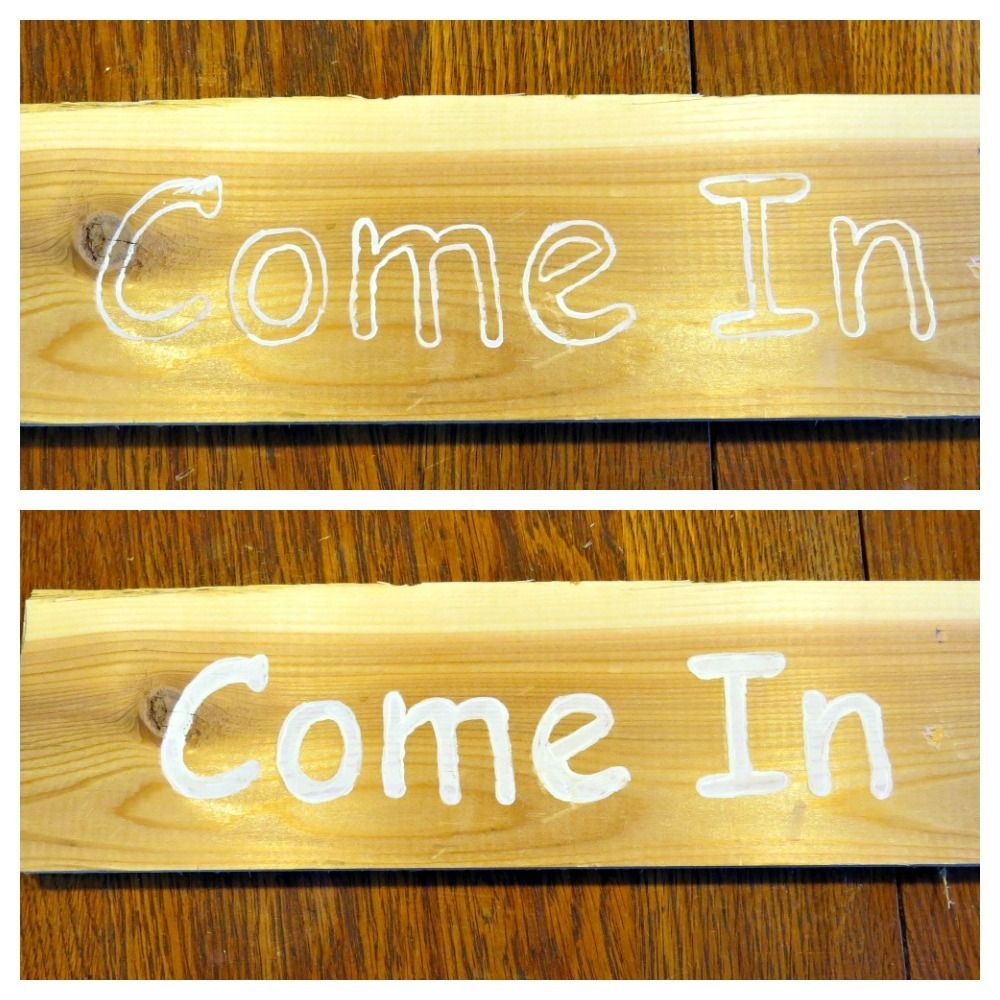 I used a fine brush to outline the letters and then went back and filled them all in.
It's hard to tell, but I stained the whole board and then sanded away.
I stood this one up as you walk up onto the porch...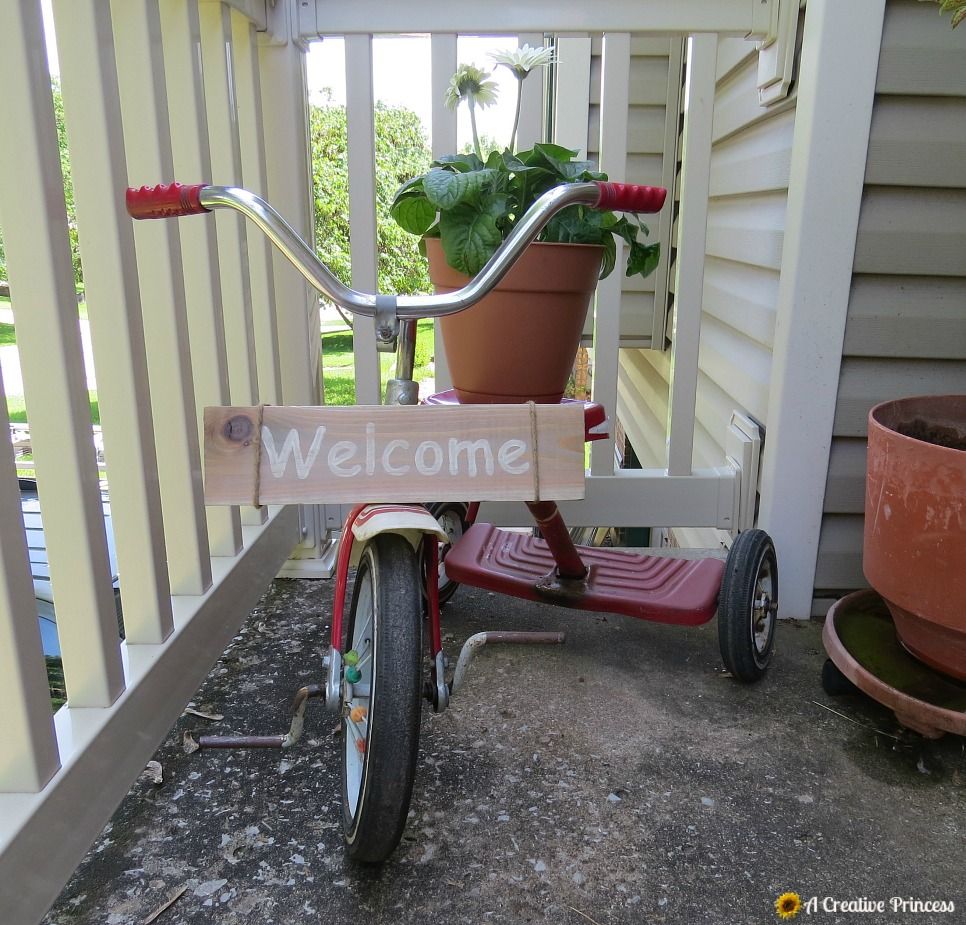 and I tied this one to an old trike that I found at a garage sale.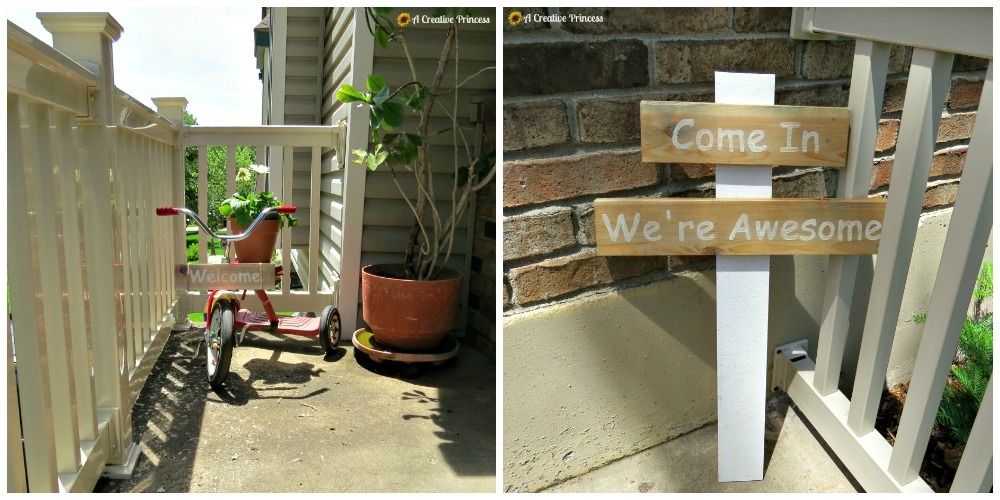 Hey look, the sun finally came out!!
(Let's hope it stays for awhile.)
Have an awesome Monday!