The weather here in Missouri is so predictable this summer. If it's not raining, it's 100 degrees and humid. If it's not 100 degrees and humid, it's raining. What I'm trying to say is that pretty much every day is a bad hair day. I've decided it's better to just give up and go with pony tail and visor.
You can find foam visors in craft stores now so cheap. I picked both the black one and white glitter up for a quarter each.
I went with machine embroidery on mine, but you could totally do this with paint or vinyl.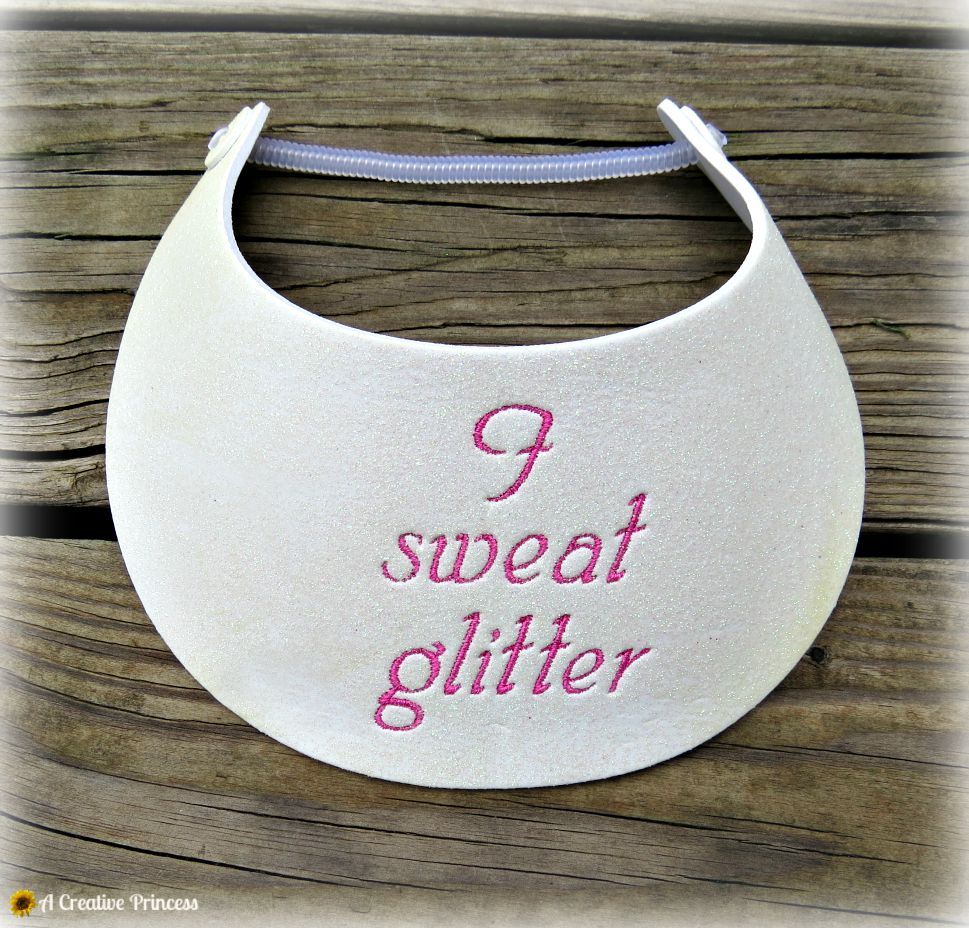 This is my favorite, with the glitter.
Bad hair day? Bring it on, I'm ready!
Here are some more fun ideas to do with the visors that I found on Pinterest.