Last week Greg and I took all the kiddo's to see The Minions.
If you haven't seen it yet, it's a great movie!
Triniti and Tierni thought they should probably have necklaces to wear, so we got busy with wine corks.
They started by painting the corks yellow.
We used vinyl for the glasses and eyes using 3 different sizes of paper punches and layering it all on.
They added the smile with permanent markers and I sealed everything using Mod Podge.
When I screwed the eye hook in the top, I did add a little E-6000 glue to make sure it didn't pop out.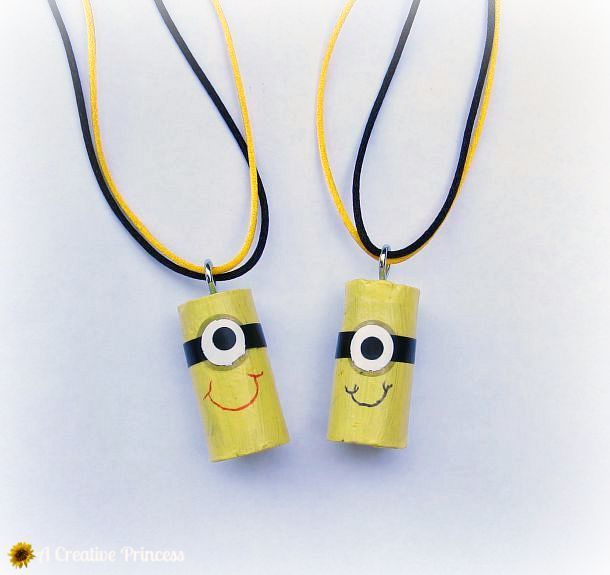 Have an awesome weekend!