As you all know by now, I'm the happiest grandma in the world because our new grandson, Ryker, gets to spend the days with me when his mommy and daddy are working. There's no better feeling in the world than when Brandon walks in with him and he smiles at me! Besides all the big stuff that we bought for him for our house, I needed a few of the little "minor" stuff, too.
You know, like baby blankets.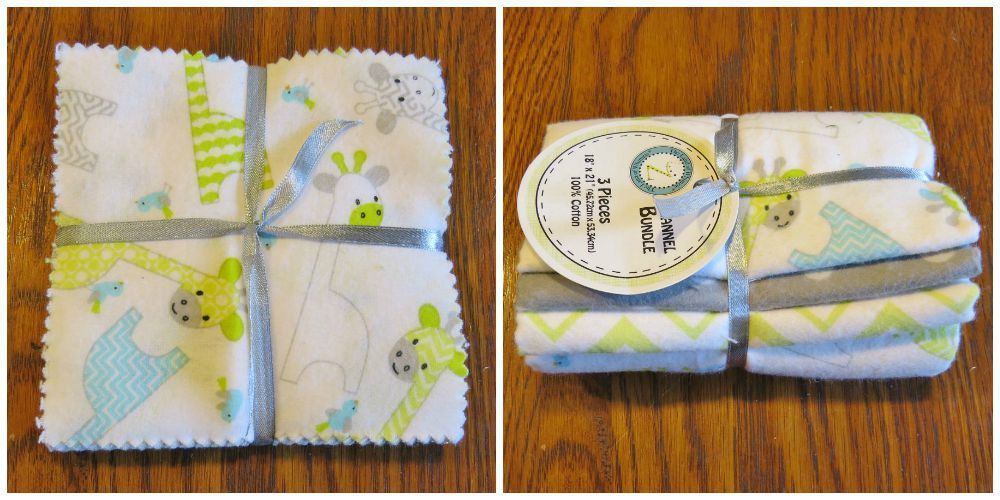 I was at Joann's one day and found these two little bundles of the cutest fabric.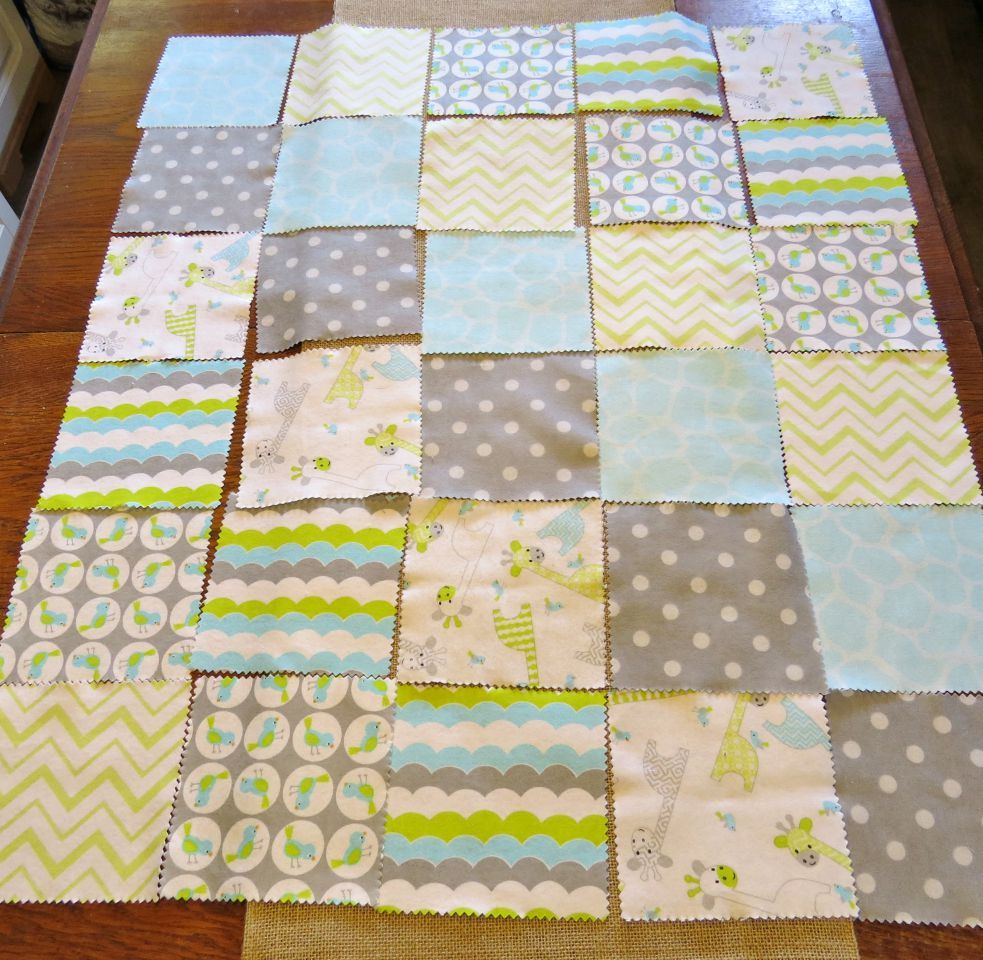 I started with the squares and put them in the order I wanted them, then stitched them all together row by row.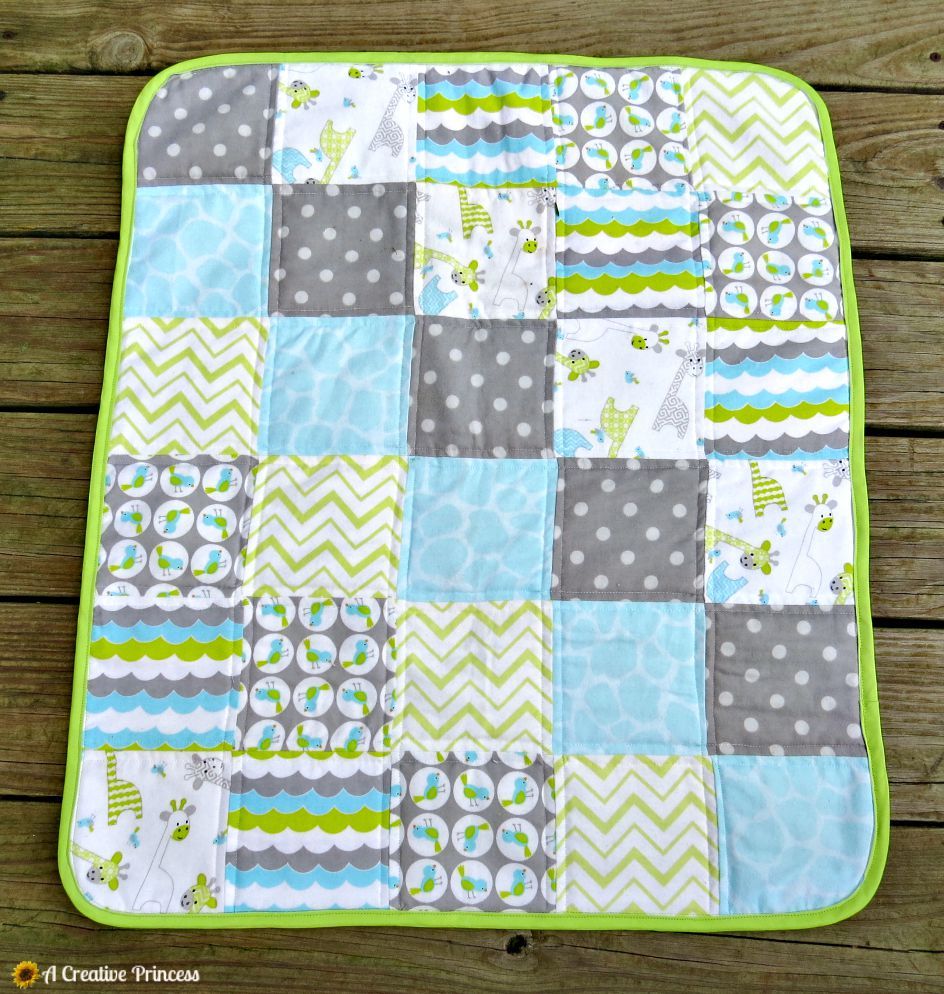 After the top was pieced together, I layered the back, batting, and top and started machine quilting. I used binding for the edge.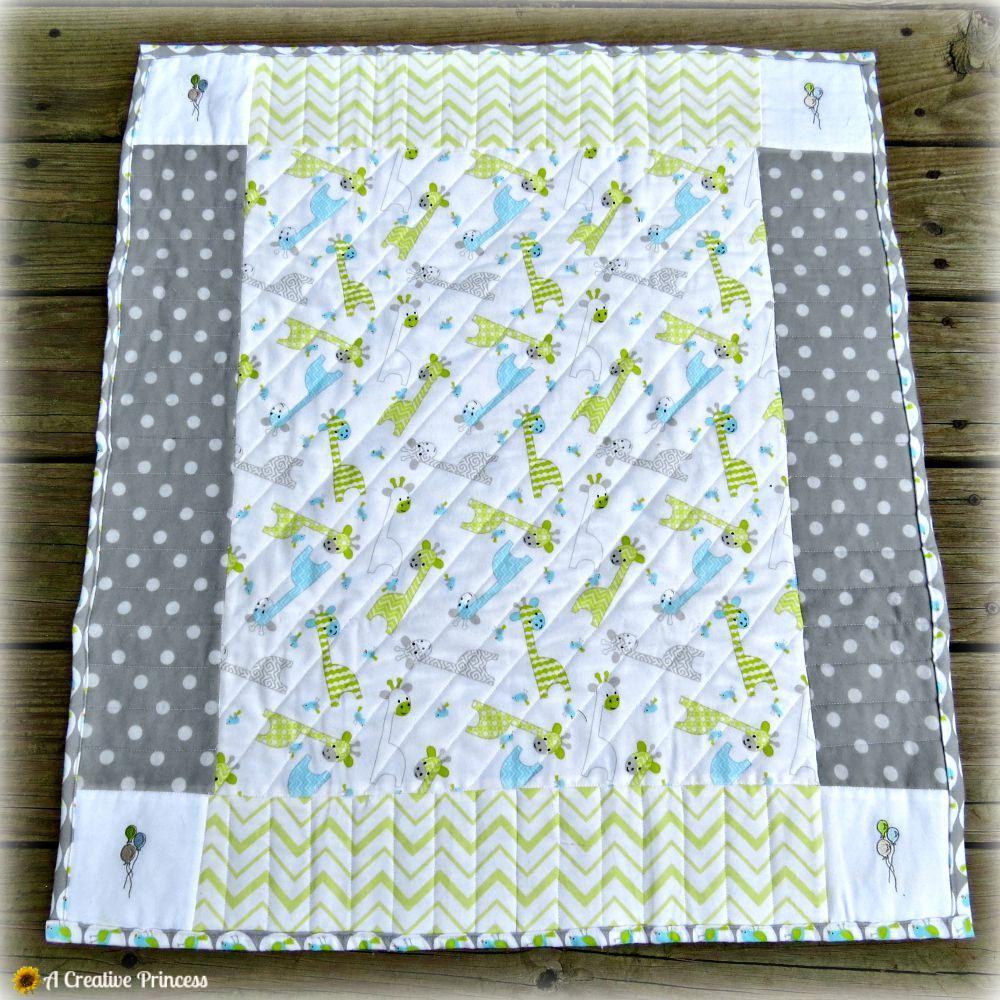 For the other quilt, I had to get a little more creative with my cuts. I used the full piece of the giraffes and cut the other two for the sides. I used white flannel that I had for the corners.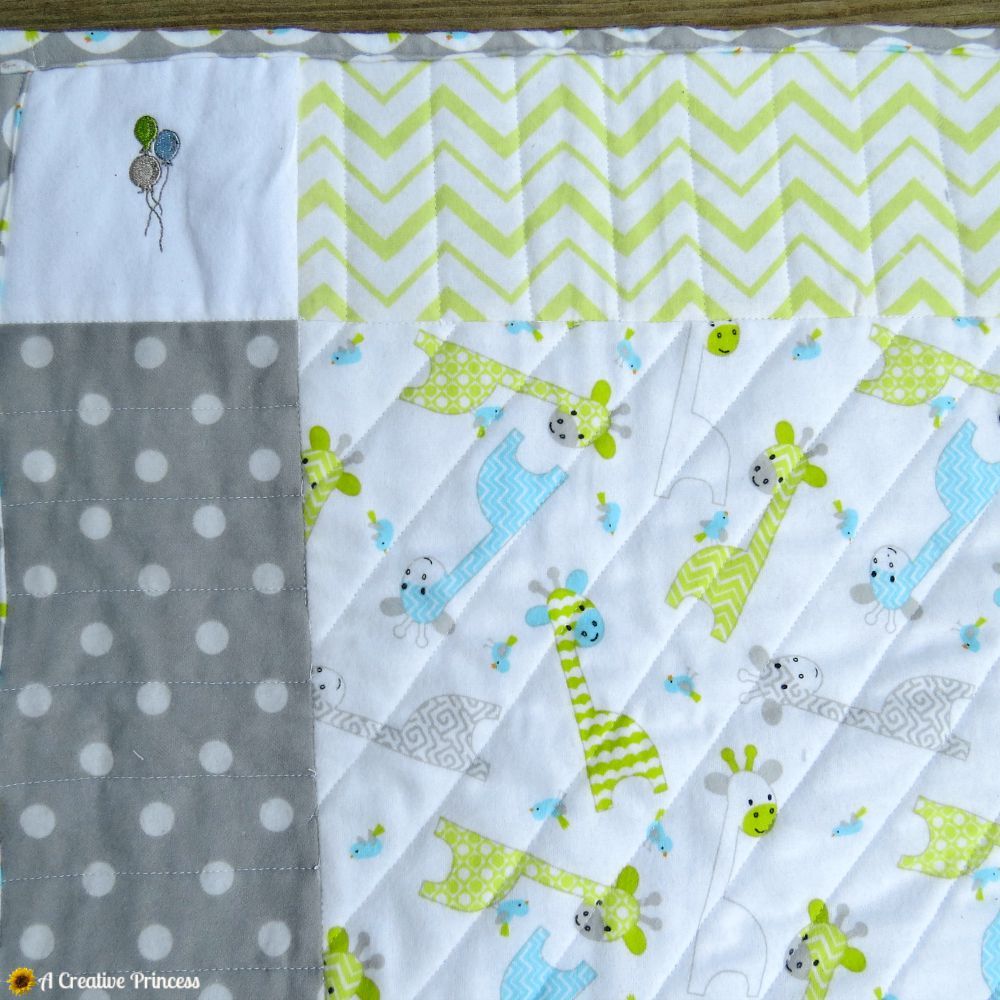 My embroidery machine was feeling a little left out with all this machine quilting going on, so I embroidered balloons in the corners.
These are actually receiving blanket size, but they're the perfect size for cuddling or to fold up and take with you for a comfy changing mat.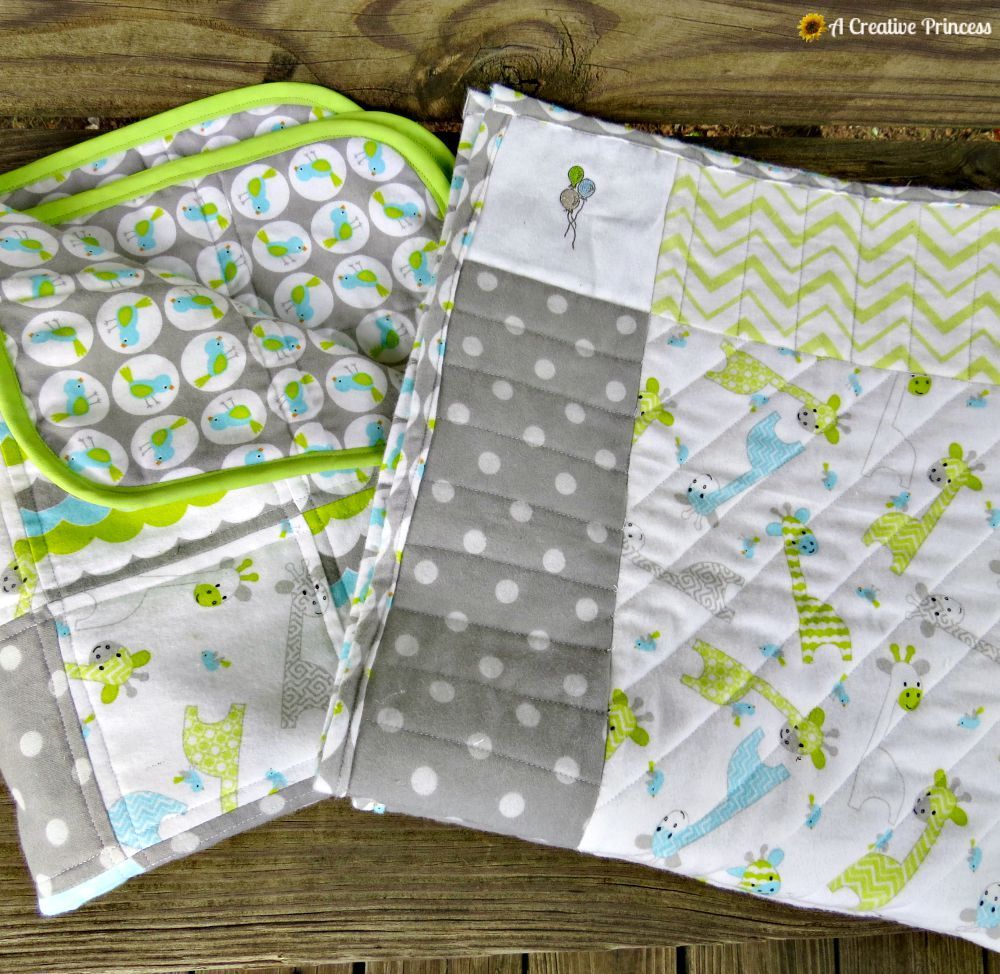 Have a fantastic Friday!